Kathleen Brown, MS, CGC
Associate Professor, Pediatrics-Clinical Genetics and Metabolism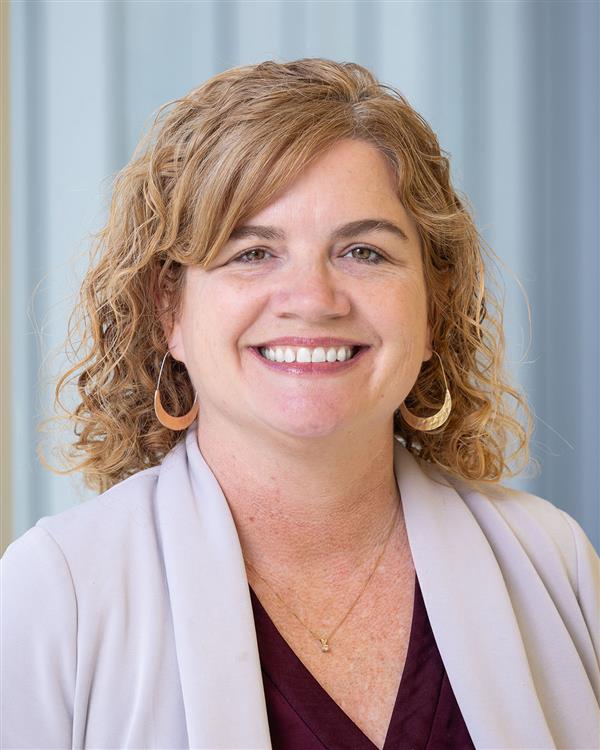 Professional Titles
Assistant Director for Clinical Training, Graduate Program in Genetic Counseling
Certified Genetic Counselor
Research Interests
My clinical research focus is on identifying novel genetic etiologies for complex phenotypes in previously undiagnosed patients with a suspected genetic disorder.
Teaching
Assistant Director for Clinical Training (2014)
Graduate School, Pediatrics
Publications
Gracie S, Sengupta N, Ferreira C, Pemberton J, Anderson I, Wang X, Rhodes L, Brown K, Balla T, Larson A. De novo loss-of-function variant in PTDSS1 is associated with developmental delay. Am J Med Genet A. 2022 Jun;188(6):1739-1745. PubMed PMID: 35224839
Kojic M, Gawda T, Gaik M, Begg A, Salerno-Kochan A, Kurniawan ND, Jones A, Drozdzyk K, Koscielniak A, Chramiec-Glabik A, Hediyeh-Zadeh S, Kasherman M, Shim WJ, Sinniah E, Genovesi LA, Abrahamsen RK, Fenger CD, Madsen CG, Cohen JS, Fatemi A, Stark Z, Lunke S, Lee J, Hansen JK, Boxill MF, Keren B, Marey I, Saenz MS, Brown K, Alexander SA, Mureev S, Batzilla A, Davis MJ, Piper M, Bodén M, Burne THJ, Palpant NJ, Møller RS, Glatt S, Wainwright BJ. Elp2 mutations perturb the epitranscriptome and lead to a complex neurodevelopmental phenotype. Nat Commun. 2021 May 11;12(1):2678. PubMed PMID: 33976153
Acharya A, Kavus H, Dunn P, Nasir A, Folk L, Withrow K, Wentzensen IM, Ruzhnikov MRZ, Fallot C, Smol T, Rama M, Brown K, Whalen S, Ziegler A, Barth M, Chassevent A, Smith-Hicks C, Afenjar A, Courtin T, Heide S, Font-Montgomery E, Heid C, Hamm JA, Love DR, Thabet F, Misra VK, Cunningham M, Leal SM, Jarvela I, Normand EA, Zou F, Helal M, Keren B, Torti E, Chung WK, Schrauwen I. Delineating the genotypic and phenotypic spectrum of HECW2 -related neurodevelopmental disorders. J Med Genet. 2021 Jul 28. [Epub ahead of print] PubMed PMID: 34321324
Begemann A, Sticht H, Begtrup A, Vitobello A, Faivre L, Banka S, Alhaddad B, Asadollahi R, Becker J, Bierhals T, Brown KE, Bruel AL, Brunet T, Carneiro M, Cremer K, Day R, Denommé-Pichon AS, Dyment DA, Engels H, Fisher R, Goh ES, Hajianpour MJ, Haertel LRM, Hauer N, Hempel M, Herget T, Johannsen J, Kraus C, Le Guyader G, Lesca G, Mau-Them FT, McDermott JH, McWalter K, Meyer P, Õunap K, Popp B, Reimand T, Riedhammer KM, Russo M, Sadleir LG, Saenz M, Schiff M, Schuler E, Syrbe S, Van der Ven AT, Verloes A, Willems M, Zweier C, Steindl K, Zweier M, Rauch A. New insights into the clinical and molecular spectrum of the novel CYFIP2-related neurodevelopmental disorder and impairment of the WRC-mediated actin dynamics. Genet Med. 2020 Nov 5. [Epub ahead of print] PubMed PMID: 33149277
Jacobs EZ, Brown K, Byler MC, D'haenens E, Dheedene A, Henderson LB, Humberson JB, van Jaarsveld RH, Kanani F, Lebel RR, Millan F, Oegema R, Oostra A, Parker MJ, Rhodes L, Saenz M, Seaver LH, Si Y, Vanlander A, Vergult S, Callewaert B. Expanding the molecular spectrum and the neurological phenotype related to CAMTA1 variants. Clin Genet. 2020 Nov 1. [Epub ahead of print] PubMed PMID: 33131045
Specialty Information
Specialties
Clinical Genetics and Genomics (MD), Board Certification
Certified Genetic Counselor, Board Certification (2002)
Conditions & Treatments
Genetic Conditions and Testing
Clinical Interests
Genetic counseling


Personal Interests
I enjoy music, hiking, biking, skiing, cooking, and most of all, spending time with my family.
Volunteer Activities
I am an active volunteer in the genetic counseling community.
Public Speaking
Yes