Cheryl Meguid, NP
Associate Professor, Surgery-Surgical Oncology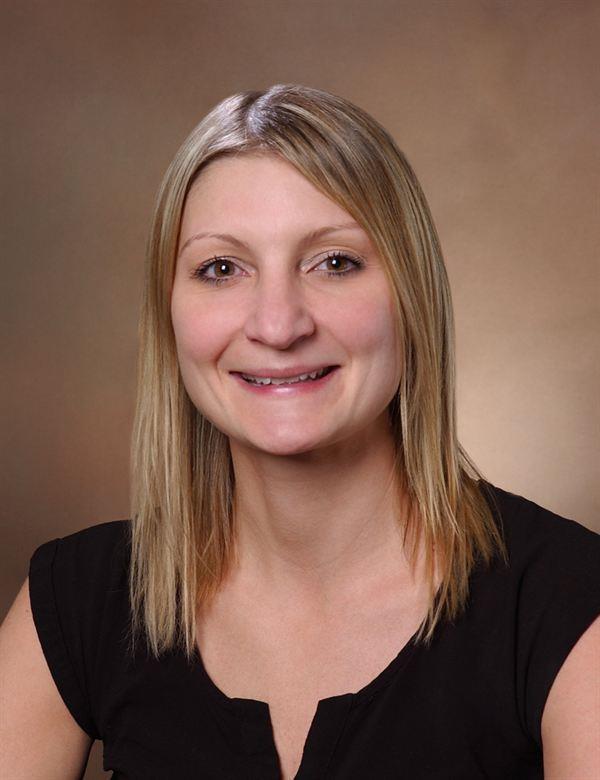 Graduate Schools
:
MSN, Johns Hopkins University (2008)
DNP, University of Washington (2012)
MBA, University of Colorado Denver (2023)
Undergraduate School
:
BSN, Towson University (MD) (2003)
Languages
:
English
Department
:
Surgery-Surgical Oncology
Professional Titles
Pancreas & Biliary Cancer Multidisciplinary Clinic Coordinator
Regional Medical Director, Oncology Multidisciplinary Programs
Director, Faculty Affairs for APPs, Department of Surgery
Director, Pancreatic Cancer High Risk Screening Clinic
Recognition & Awards
Full-Time Allied/Associate Staff Clinician of the Year, University of Colorado Hospital Medical Staff Office (2016)
Publications
Oba A, Wu YHA, Colborn KL, Karam SD, Meguid C, Al-Musawi MH, Bao QR, Gleisner AL, Ahrendt S, Schulick RD, Del Chiaro M. Comparing neoadjuvant chemotherapy with or without radiation therapy for pancreatic ductal adenocarcinoma: National Cancer Database cohort analysis. Br J Surg. 2022 Apr 19;109(5):450-454. PubMed PMID: 35136963
Oba A, Croce C, Hosokawa P, Meguid C, Torphy RJ, Al-Musawi MH, Ahrendt S, Gleisner A, Schulick RD, Del Chiaro M. Prognosis Based Definition of Resectability in Pancreatic Cancer: A Road Map to New Guidelines. Ann Surg. 2022 Jan 1;275(1):175-181. PubMed PMID: 32149822
Oase, K., Meguid, C., Oba, A., Al-Musawi, M., Sheridan, AD., Norris, E., Mehrotra, S., Lovell, M., Schulick, RD., Ahrendt, SA. & Del Chiaro, M. (2022). Solid Pseudopapillary neoplasm: a single institutional case series of a rare pancreatic tumor. Journal of Advanced Practitioners in Oncology.
Wu YHA, Oba A, Lin R, Watanabe S, Meguid C, Schulick RD, Del Chiaro M. Selecting surgical candidates with locally advanced pancreatic cancer: a review for modern pancreatology. J Gastrointest Oncol. 2021 Oct;12(5):2475-2483. PubMed PMID: 34790408
Wu YHA, Oba A, Beaty L, Colborn KL, Rodriguez Franco S, Harnke B, Meguid C, Negrini D, Valente R, Ahrendt S, Schulick RD, Del Chiaro M. Ductal Dilatation of =5 mm in Intraductal Papillary Mucinous Neoplasm Should Trigger the Consideration for Pancreatectomy: A Meta-Analysis and Systematic Review of Resected Cases. Cancers (Basel). 2021 Apr 22;13(9). PubMed PMID: 33922344
Specialty Information
Conditions & Treatments
Cancers - Pancreatic Cancer
Cancers
Clinical Interests
I am interested in improving the Multidisciplinary approach to Pancreas & Biliary disease and hope to promote the use of Nurse Practitioners in this setting. I am also working with pancreas specialists to promote early diagnosis and expedited treatment of of Pancreas & Biliary disease. I am also very interested in standardizing surveillance protocols for high risk patients.


General Information
Graduate Schools
:
MSN, Johns Hopkins University (2008)
DNP, University of Washington (2012)
MBA, University of Colorado Denver (2023)
Undergraduate Schools
:
BSN, Towson University (MD) (2003)
Languages
:
English
Department
:
Surgery-Surgical Oncology