Sarah Rowan, MD
Associate Professor, Medicine-Infectious Disease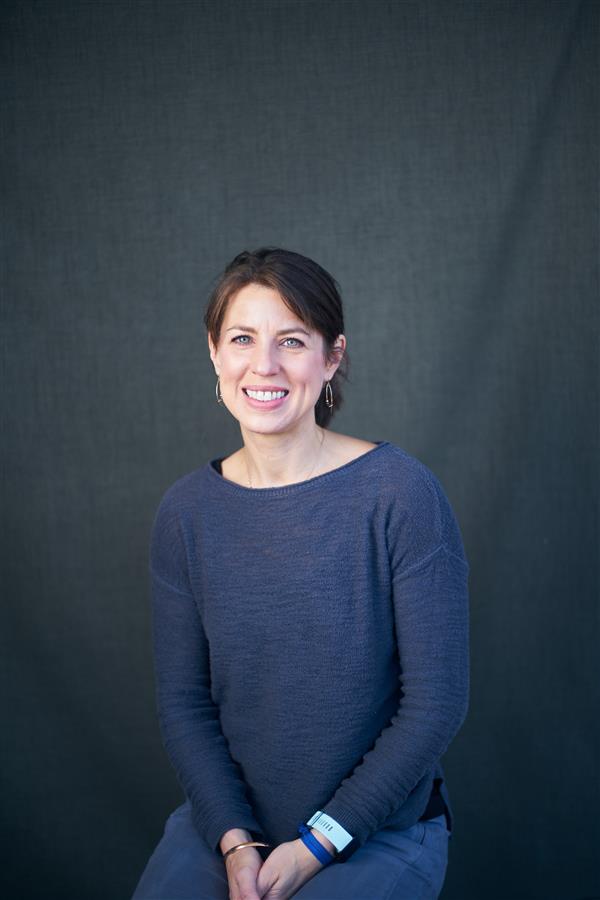 Medical School
:
MD, University of Oklahoma College of Medicine (2004)
Undergraduate School
:
BS, Tulane University (LA) (2000)
Residency
:
Yale-New Haven Medical Center Program, Internal Medicine - Pediatrics (2008)
Fellowships
:
University of Colorado, Infectious Disease (2012)
Languages
:
English, Spanish
Department
:
Medicine-Infectious Disease
Professional Titles
Associate Director of HIV and Viral Hepatitis Prevention, Denver Health
Chief Medical Officer, Jefferson County Public Health
Teaching
Associate Director, Mentored Scholarly Activity (2021)
School of Medicine, Medicine
Publications
Rowan SE, Haukoos J, Kamis KF, Hopkins E, Gravitz S, Lyle C, Al-Tayyib AA, Gardner EM, Galbraith JW, Hsieh YH, Lyons MS, Rothman RE, White DAE, Morgan JR, Linas BP, Sabel AL, Wyles DL. The Determining Effective Testing in Emergency Departments and Care Coordination on Treatment Outcomes (DETECT) for Hepatitis C (Hep C) Linkage-to-Care Trial: rationale and design of an emergency department-based randomized clinical trial of linkage-to-care strategies for hepatitis C. Trials. 2023 Jan 27;24(1):63. PubMed PMID: 36707909
Brooks KM, Castillo-Mancilla JR, Morrow M, Mawhinney S, Rowan SE, Wyles D, Blum J, Huntley R, Salah L, Tehrani A, Jimmerson LC, Roon L, Bushman LR, Anderson PL, Kiser JJ. Predictors of 007 triphosphate concentrations in dried blood spots in persons with hepatitis C and active drug or alcohol use. J Antimicrob Chemother. 2022 Feb 23. [Epub ahead of print] PubMed PMID: 35194648
Kamis KF, Wyles DL, Minturn MS, Scott T, McEwen D, Hurley H, Prendergast SJ, Rowan SE. Hepatitis C Testing and Linkage to Care Among Adults on Probation in a Large US City. Open Forum Infect Dis. 2022 Feb;9(2):ofab636. PubMed PMID: 35111867
Rowan SE, McCormick DW, Wendel KA, Scott T, Chavez-van de Hey J, Wilcox K, Stella SA, Kamis K, Burman WJ, Marx GE. Lower Prevalence of SARS-CoV-2 Infection Among People Experiencing Homelessness Tested in Outdoor Encampments Compared with Overnight Shelters - Denver, Colorado, June - July 2020. Clin Infect Dis. 2022 Jan 18. [Epub ahead of print] PubMed PMID: 35040947
Haukoos JS, White DAE, Rowan SE, Lyle C, Gravitz S, Basham K, Godoy A, Kamis K, Hopkins E, Anderson E. Development of a 2-step algorithm to identify emergency department patients for HIV pre-exposure prophylaxis. Am J Emerg Med. 2022 Jan;51:6-12. PubMed PMID: 34649008
Practice Locations
Denver Health
777 Bannock St
Denver
, CO
80204
303-436-6000
Hospital Affiliation
Denver Health Medical Center
Specialty Information
Specialties
Infectious Disease, Board Certification
Internal Medicine, Board Certification
Clinical Interests
HIV, Hepatitis C, COVID-19, infections affecting people experiencing homelessness and people who use drugs


Personal Interests
I'm passionate about care for underserved communities. My mission is to improve the lives of people living with HIV and hepatitis C, and prevent transmission of these viruses.
Public Speaking
Yes
General Information
Medical Schools
:
MD, University of Oklahoma College of Medicine (2004)
Undergraduate Schools
:
BS, Tulane University (LA) (2000)
Residency Programs
:
Yale-New Haven Medical Center Program, Internal Medicine - Pediatrics (2008)
Fellowships
:
University of Colorado, Infectious Disease (2012)
Languages
:
English, Spanish
Department
:
Medicine-Infectious Disease