Christine Cho, MD
Associate Professor of Clinical Practice, Pediatrics-Allergy/Immunology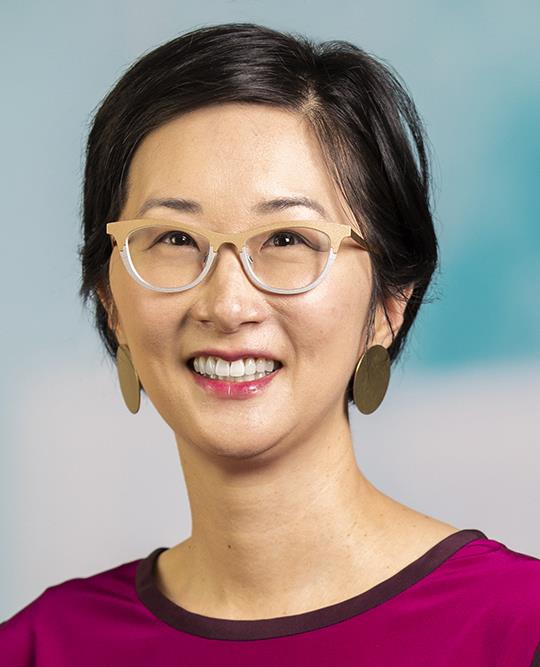 Medical School
:
MD, Ohio State University College of Medicine (2006)
Undergraduate School
:
BA, Davidson College (NC) (2001)
Internship
:
Childrens Hospital Los Angeles Program (2007)
Residency
:
Childrens Hospital Los Angeles Program, Pediatrics (2009)
Fellowships
:
Nationwide Children's Hospital/Ohio State University Program, Allergy and Immunology (2012)
Languages
:
English
Department
:
Pediatrics-Allergy/Immunology
Recognition & Awards
Excellence in Teaching, CHCO Allergy Immunology Fellows (2023)
Excellence in Research, CHCO Allergy Immunology Fellows (2023)
Teaching Award, Children's Hospital Colorado Allergy and Immunology Fellows (2022)
Patient-Family Experience Award, Children's Hospital Colorado (2020)
Clinician of the Year, Pediatrics, National Jewish Health (2017)
Chosen by the awards committee, comprised of NJH Faculty
Publications
Berdyshev E, Goleva E, Bronova I, Bronoff AS, Hoffman BC, Ramirez-Gama MA, Garcia SL, Crumrine D, Elias PM, Cho CB, Leung DYM. Unique skin abnormality in patients with peanut allergy but no atopic dermatitis. J Allergy Clin Immunol. 2021 Jan;147(1):361-367.e1. PubMed PMID: 32615171
Scurlock AM, Burks AW, Sicherer SH, Leung DYM, Kim EH, Henning AK, Dawson P, Lindblad RW, Berin MC, Cho CB, Davidson WF, Plaut M, Sampson HA, Wood RA, Jones SM. Epicutaneous immunotherapy for treatment of peanut allergy: Follow-up from the Consortium for Food Allergy Research. J Allergy Clin Immunol. 2021 Mar;147(3):992-1003.e5. PubMed PMID: 33290772
Covar RA, Fleischer DM, Cho CB, Boguniewicz M. Current Diagnosis & Treatment: Pediatrics. 25th ed. USA: McGraw Hill; c2020. Chapter 38, Allergic Disorders; p.1112-1151.
Kim EH, Perry TT, Wood RA, Leung DYM, Berin MC, Burks AW, Cho CB, Jones SM, Scurlock A, Sicherer SH, Henning AK, Dawson P, Lindblad RW, Plaut M, Sampson HA. Induction of sustained unresponsiveness after egg oral immunotherapy compared to baked egg therapy in children with egg allergy. J Allergy Clin Immunol. 2020 Oct;146(4):851-862.e10. PubMed PMID: 32535135
Hoffman BC, Garcia S, Everett DC, Leung DYM, Cho CB. Association of atopic dermatitis with increased risk of anaphylaxis to egg and milk. Ann Allergy Asthma Immunol. 2019 Dec;123(6):620-622. PubMed PMID: 31520770
Specialty Information
Specialties
Pediatrics, Board Certification (2009)
Allergy and Immunology, Board Certification (2012)
Conditions & Treatments
Immune System - Allergies
Immune System - Anaphylaxis
Immune System - Angioedema
Immune System - Urticaria (Hives)
Immune System
Lungs and Breathing - Asthma
Lungs and Breathing
Immune System - Eczema
Immune System - Rhinitis
Immune System - Sinusitis
Care Philosophy
As a mother and a pediatrician, I completely understand the intense desire to have our children thrive. My care philosophy is to maximize quality of life while minimizing medications. I strive to listen carefully to caretakers and to my patients so that we can come up with the best plan for each unique family. It is also very important for me to be up to date on the allergy literature so that I can provide evidence-based care to my patients. I enjoy taking care of all allergic conditions, but I have a special interest in food allergy and in asthma. Regarding research, I have been involved in food immunotherapy trials.


Personal Interests
Outside of taking care of patients, I enjoy travelling, going to concerts, eating all kinds of food, hiking, camping, and spending time with my husband and two daughters.

Volunteer Activities
I volunteer at my children's schools


General Information
Medical Schools
:
MD, Ohio State University College of Medicine (2006)
Undergraduate Schools
:
BA, Davidson College (NC) (2001)
Internships
:
Childrens Hospital Los Angeles Program (2007)
Residency Programs
:
Childrens Hospital Los Angeles Program, Pediatrics (2009)
Fellowships
:
Nationwide Children's Hospital/Ohio State University Program, Allergy and Immunology (2012)
Languages
:
English
Department
:
Pediatrics-Allergy/Immunology