Zenggang Pan, MD, PhD
Visiting Professor, Pathology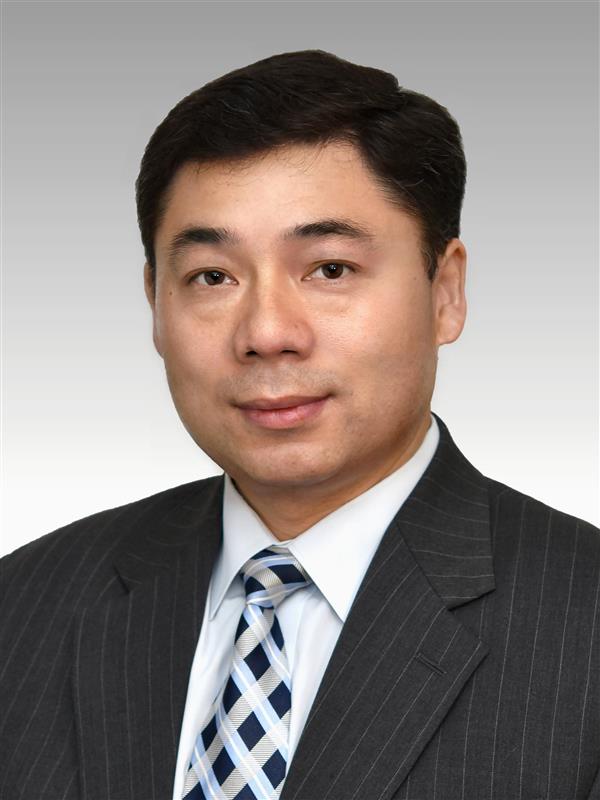 Download CV
Medical School
:
MD, Peking University Health Science Center (1997)
Graduate School
:
PhD, University of Nebraska Medical Center (2006)
Residency
:
Creighton University Program, Anatomic and Clinical (2010)
Fellowships
:
City of Hope National Medical Center Program, Hematology (2012)
University of Alabama Hospital Program, Anatomic (2011)
Languages
:
English, Mandarin
Department
:
Pathology
Teaching
Professor (2022)
School of Medicine, Pathology
Hematopathology
Publications
Young KHH, Li Y, Xu-Monette ZY, Abramson JS, Sohani A, Bhagat G, Tzankov A, Visco C, Zhang S, Dybkaer K, Pan Z, Xu ML, Tam W, Zu Y, Hsi ED, Hagemeister FB, Go H, van Krieken J, Winter JN, Ponzoni M, Ferreri AJM, Møller MB, Piris MA, Wang Y, Zhang M. EBV-positive DLBCL frequently harbors somatic mutations associated with clonal hematopoiesis of indeterminate potential. Blood Adv. 2022 Nov 18. [Epub ahead of print] PubMed PMID: 36399513
Gisriel SD, Yuan J, Braunberger RC, Maracaja DLV, Chen X, Wu X, McCracken J, Chen M, Xie Y, Brown LE, Li P, Zhou Y, Sethi T, McHenry A, Hauser RG, Paulson N, Tang H, Hsi ED, Wang E, Zhang QY, Young KH, Xu ML, Pan Z. Human herpesvirus 8-negative effusion-based large B-cell lymphoma: a distinct entity with unique clinicopathologic characteristics. Mod Pathol. 2022 Oct;35(10):1411-1422. PubMed PMID: 35562413
Choudhuri J, Pan Z, Yuan J, Chen M, Wu X, Zheng G, Zhao C, Yuan Y, Agarwal B, Liu J, Ma MY, Wang Y, Shi Y. CD138- Plasmablastic Lymphoma. Arch Pathol Lab Med. 2022 Sep 26. [Epub ahead of print] PubMed PMID: 36161544
Matsumoto NP, Yuan J, Wang J, Shen Q, Chen X, Kim Y, Zuppan CW, Chang CC, Cui W, Chen D, Shi M, Gisriel SD, Chen M, Xu ML, Pan Z. Mast cell sarcoma: clinicopathologic and molecular analysis of 10 new cases and review of literature. Mod Pathol. 2022 Jul;35(7):865-874. PubMed PMID: 35105959
Zeng G, Li P, Zhang XH, Pan ZG. The 5th edition of the World Health Organization Classification and the International Consensus Classification of myeloid neoplasms: evolving guidelines in the molecular era with practical implications. Current Opinion in Hematology. December 2022.
Specialty Information
Specialties
Anatomic and Clinical, Board Certification (2010)
Hematopathology, Certificate (2012)
Surgical pathology, Certificate (2011)
Conditions & Treatments
Blood / Lymphatic System - Blood Disorders
Blood / Lymphatic System - Bleeding Disorders
Cancers - Myeloma
Cancers - Lymphoma
Cancers - Leukemia (Childhood)
Cancers - Leukemia (Adult Chronic)
Cancers - Leukemia (Adult Acute)
Cancers - Cancer Pathology
Blood / Lymphatic System
Cancers
General Information
Medical Schools
:
MD, Peking University Health Science Center (1997)
Graduate Schools
:
PhD, University of Nebraska Medical Center (2006)
Residency Programs
:
Creighton University Program, Anatomic and Clinical (2010)
Fellowships
:
City of Hope National Medical Center Program, Hematology (2012)
University of Alabama Hospital Program, Anatomic (2011)
Download CV
Languages
:
English, Mandarin
Department
:
Pathology