Jean Mulcahy Levy, MD
Associate Professor, Pediatrics-Heme/Onc and Bone Marrow Transplantation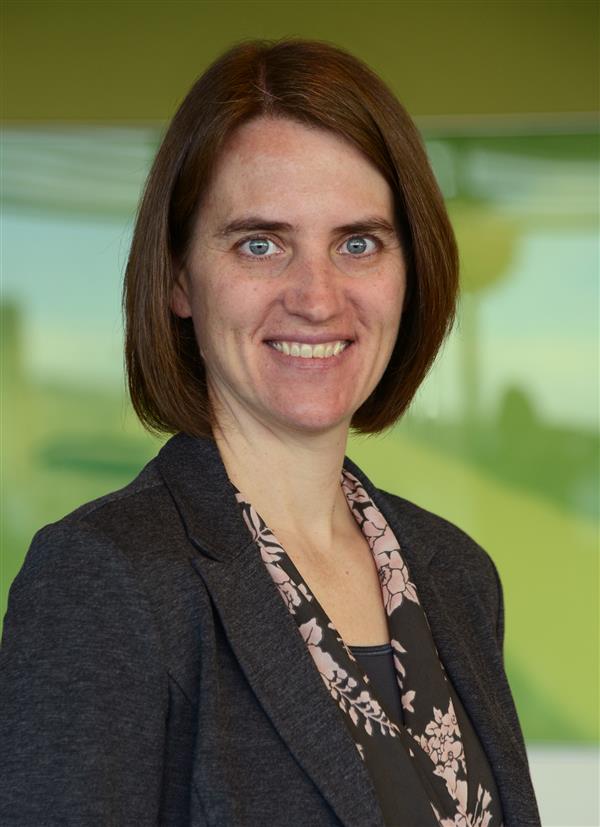 Download CV
Medical School
:
MD, Oregon Health & Science University School of Medicine (2003)
Undergraduate School
:
BS, University of Portland (OR) (1998)
Internship
:
University of Arizona Program (2004)
Residency
:
University of Arizona Program, Pediatrics (2006)
Fellowships
:
University of Colorado (Children's Hospital Colorado) Program, Pediatric Hematology / Oncology (2012)
Languages
:
English
Department
:
Pediatrics-Heme/Onc and Bone Marrow Transplantation
Recognition & Awards
Outstanding Abstract Award, International Symposium on Pediatric Neuro-Oncology (2012)

Research Interests
My research interests focus on autophagy, a multi-step process that cancer can use to survive. It is possible to block this survival mechanism and hopefully make cancer easier to kill with other treatments like radiation and chemotherapy. My research has three goals to improve survival of kids with brain tumors. First, find which step of the process should be blocked to kill the most tumor cells. Second, to find which brain tumors depend most on autophagy to survive. And finally, to determine if a specific genetic mutation found in some pediatric brain tumors can identify patients who will most benefit from autophagy directed treatments.
Publications
Milgrom SA, Koo J, Foreman N, Liu AK, Campbell K, Dorris K, Green AL, Dahl N, Donson AM, Vibhakar R, Levy JMM. Radiation Therapy for Young Children Treated With High-Dose Chemotherapy and Autologous Stem Cell Transplant for Primary Brain Tumors. Adv Radiat Oncol. 2022 Jul-Aug;7(4):100945. PubMed PMID: 35814855
Samples DC, Mulcahy Levy JM, Hankinson TC. Neurosurgery for Optic Pathway Glioma: Optimizing Multidisciplinary Management. Front Surg. 2022;9:884250. PubMed PMID: 35599811
DeSisto J, Lucas JT Jr, Xu K, Donson A, Lin T, Sanford B, Wu G, Tran QT, Hedges D, Hsu CY, Armstrong GT, Arnold M, Bhatia S, Flannery P, Lemma R, Hardie L, Schüller U, Venkataraman S, Hoffman LM, Dorris K, Mulcahy Levy JM, Hankinson TC, Handler M, Liu AK, Foreman N, Vibhakar R, Jones K, Allen S, Zhang J, Baker SJ, Merchant TE, Orr BA, Green AL. Comprehensive molecular characterization of pediatric radiation-induced high-grade glioma. Nat Commun. 2021 Sep 20;12(1):5531. PubMed PMID: 34545084
Schreck KC, Morin A, Zhao G, Allen AN, Flannery P, Glantz M, Green AL, Jones C, Jones KL, Kilburn LB, Nazemi KJ, Samuel D, Sanford B, Solomon DA, Wang J, Pratilas CA, Nicolaides T, Mulcahy Levy JM. Deconvoluting Mechanisms of Acquired Resistance to RAF Inhibitors in BRAF(V600E)-Mutant Human Glioma. Clin Cancer Res. 2021 Aug 25. [Epub ahead of print] PubMed PMID: 34433654
Klionsky DJ, Abdel-Aziz AK, Abdelfatah S, Abdellatif M, Abdoli A, Abel S, Abeliovich H, Abildgaard MH, Abudu YP, Acevedo-Arozena A, Adamopoulos IE, Adeli K, Adolph TE, Adornetto A, Aflaki E, Agam G, Agarwal A, Aggarwal BB, Agnello M, Agostinis P, Agrewala JN, Agrotis A, Aguilar PV, Ahmad ST, Ahmed ZM, Ahumada-Castro U, Aits S, Aizawa S, Akkoc Y, Akoumianaki T, Akpinar HA, Al-Abd AM, Al-Akra L, Al-Gharaibeh A, Alaoui-Jamali MA, Alberti S, Alcocer-Gómez E, Alessandri C, Ali M, Alim Al-Bari MA, Aliwaini S, Alizadeh J, Almacellas E, Almasan A, Alonso A, Alonso GD, Altan-Bonnet N, Altieri DC, Álvarez ÉMC, Alves S, Alves da Costa C, Alzaharna MM, Amadio M, Amantini C, Amaral C, Ambrosio S, Amer AO, Ammanathan V, An Z, Andersen SU, Andrabi SA, Andrade-Silva M, Andres AM, Angelini S, Ann D, Anozie UC, Ansari MY, Antas P, Antebi A, Antón Z, Anwar T, Apetoh L, Apostolova N, Araki T, Araki Y, Arasaki K, Araújo WL, Araya J, Arden C, Arévalo MA, Arguelles S, Arias E, Arikkath J, Arimoto H, Ariosa AR, Armstrong-James D, Arnauné-Pelloquin L, Aroca A, Arroyo DS, Arsov I, Artero R, Asaro DML, Aschner M, Ashrafizadeh M, Ashur-Fabian O, Atanasov AG, Au AK, Auberger P, Auner HW, Aurelian L, Autelli R, Avagliano L, Ávalos Y, Aveic S, Aveleira CA, Avin-Wittenberg T, Aydin Y, Ayton S, Ayyadevara S, Azzopardi M, Baba M, Backer JM, Backues SK, Bae DH, Bae ON, Bae SH, Baehrecke EH, Baek A, Baek SH, Baek SH, Bagetta G, Bagniewska-Zadworna A, Bai H, Bai J, Bai X, Bai Y, Bairagi N, Baksi S, Balbi T, Baldari CT, Balduini W, Ballabio A, Ballester M, Balazadeh S, Balzan R, Bandopadhyay R, Banerjee S, Banerjee S, Bánréti Á, Bao Y, Baptista MS, Baracca A, Barbati C, Bargiela A, Barilà D, Barlow PG, Barmada SJ, Barreiro E, Barreto GE, Bartek J, Bartel B, Bartolome A, Barve GR, Basagoudanavar SH, Bassham DC, Bast RC Jr, Basu A, Batoko H, Batten I, Baulieu EE, Baumgarner BL, Bayry J, Beale R, Beau I, Beaumatin F, Bechara LRG, Beck GR Jr, Beers MF, Begun J, Behrends C, Behrens GMN, Bei R, Bejarano ... Guidelines for the use and interpretation of assays for monitoring autophagy (4th edition)(1). Autophagy. 2021 Jan;17(1):1-382. PubMed PMID: 33634751
Specialty Information
Specialties
Pediatrics, Board Certification (2007, 2007)
Pediatric Hematology / Oncology
PALS Instructor, Certificate (2012)
Conditions & Treatments
Blood / Lymphatic System
Cancers - Brain Cancer
Cancers - Leukemia (Childhood)
Cancers - Pediatric Cancer
Cancers
Clinical Interests
My clinical interests focus on the care of children with tumors involving the brain and spinal cord, using a combination of therapies and coordinating services including surgery, radiation, and chemotherapy to improve outcomes for these patients.

Care Philosophy
I strive to provide the best care for my patients. I believe in treating the patient and family as a whole.


Personal Interests
In my spare time I enjoy reading science fiction, spending time with my family, and trying to maintain a healthy lifestyle.

Volunteer Activities
Motorcycle Depot Ride and Rally: Yearly motorcycle ride and fundraising event to support local non-profit programs within the community such as the Aurora D.A.R.E Board (2009-2011) and Cops Fighting Cancer (2012).


General Information
Medical Schools
:
MD, Oregon Health & Science University School of Medicine (2003)
Undergraduate Schools
:
BS, University of Portland (OR) (1998)
Internships
:
University of Arizona Program (2004)
Residency Programs
:
University of Arizona Program, Pediatrics (2006)
Fellowships
:
University of Colorado (Children's Hospital Colorado) Program, Pediatric Hematology / Oncology (2012)
Download CV
Languages
:
English
Department
:
Pediatrics-Heme/Onc and Bone Marrow Transplantation