Curtis Coughlin, PhD, MBe, MS
Associate Professor, Pediatrics-Clinical Genetics and Metabolism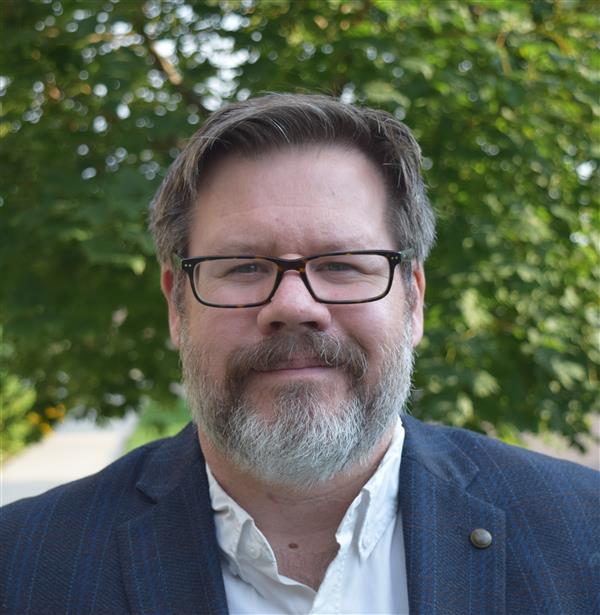 Graduate Schools
:
MS, Arcadia University (2001)
MBe, University of Pennsylvania (2010)
PhD, University of Colorado Health Sciences Center (2021)
Undergraduate School
:
BS, Geneva College (PA) (1999)
Department
:
Pediatrics-Clinical Genetics and Metabolism
Professional Titles
Genetic Counselor
Healthcare Ethics Consultant
Recognition & Awards
Emmanuel Shapira Award, Society for Inherited Metabolic Disorders (SIMD) (2015)
Awarded for the best research paper published in Molecular Genetics and Metabolism by a member of the SIMD
Research Interests
My clinical research is focused on bioethical issues including the intersection of genetics, privacy, and decision-making and pediatric ethical issues such as parental authority and equitable access to medical interventions. My basic science research is primary focused on inborn errors of metabolism. My laboratory uses animal and cellular models of glutaric aciduria type I (GA I) and pyridoxine-dependent epilepsy (PDE). We partner with clinicians, scientist and families to investigate the role of biochemistry, current treatment paradigms, and clinical outcomes.
Teaching
Associate Professor (2017)
School of Medicine, Pediatrics
Publications
Coughlin CR 2nd, Tseng LA, Bok LA, Hartmann H, Footitt E, Striano P, Tabarki BM, Lunsing RJ, Stockler-Ipsiroglu S, Gordon S, Van Hove JLK, Abdenur JE, Boyer M, Longo N, Andrews A, Janssen MC, van Wegberg A, Prasad C, Prasad AN, Lamb MM, Wijburg FA, Gospe SM, van Karnebeek C. Association Between Lysine Reduction Therapies and Cognitive Outcomes in Patients With Pyridoxine-Dependent Epilepsy. Neurology. 2022 Aug 25. [Epub ahead of print] PubMed PMID: 36008148
Tseng LA, Teela L, Janssen MC, Bok LA, Willemsen MAAP, Neuteboom RF, Haverman L, Gospe SM Jr, Coughlin CR, van Karnebeek CDM. Pyridoxine-dependent epilepsy (PDE-ALDH7A1) in adulthood: A Dutch pilot study exploring clinical and patient-reported outcomes. Mol Genet Metab Rep. 2022 Jun;31:100853. PubMed PMID: 35782612
Tseng LA, Hoytema van Konijnenburg EMM, Longo N, Andrews A, van Wegberg A, Coene KLM, Coughlin CR 2nd, van Karnebeek CDM. Clinical Reasoning: Pediatric Seizures of Unknown Cause. Neurology. 2022 Jun 14;98(24):1023-1028. PubMed PMID: 35470136
Tseng LA, Abdenur JE, Andrews A, Aziz VG, Bok LA, Boyer M, Buhas D, Hartmann H, Footitt EJ, Grønborg S, Janssen MCH, Longo N, Lunsing RJ, MacKenzie AE, Wijburg FA, Gospe SM Jr, Coughlin CR 2nd, van Karnebeek CDM. Timing of therapy and neurodevelopmental outcomes in 18 families with pyridoxine-dependent epilepsy. Mol Genet Metab. 2022 Apr;135(4):350-356. PubMed PMID: 35279367
Coughlin CR 2nd, Tseng LA, van Karnebeek CDM. A case for newborn screening for pyridoxine-dependent epilepsy. Cold Spring Harb Mol Case Stud. 2022 Feb;8(2). PubMed PMID: 35217564
Specialty Information
Specialties
Clinical Genetics and Genomics (MD), Board Certification
Healthcare Ethics Consultant - Certified (HEC-C), Board Certification (2020)
Certified Genetic Counselor (CGC), Board Certification (2002)
Public Speaking
Yes
Genetics and Ethics, Inborn Errors in Metabolism, Pyridoxine-dependent epilepsy
General Information
Graduate Schools
:
MS, Arcadia University (2001)
MBe, University of Pennsylvania (2010)
PhD, University of Colorado Health Sciences Center (2021)
Undergraduate Schools
:
BS, Geneva College (PA) (1999)
Department
:
Pediatrics-Clinical Genetics and Metabolism