Daniel Bowles, MD
Associate Professor, Medicine-Medical Oncology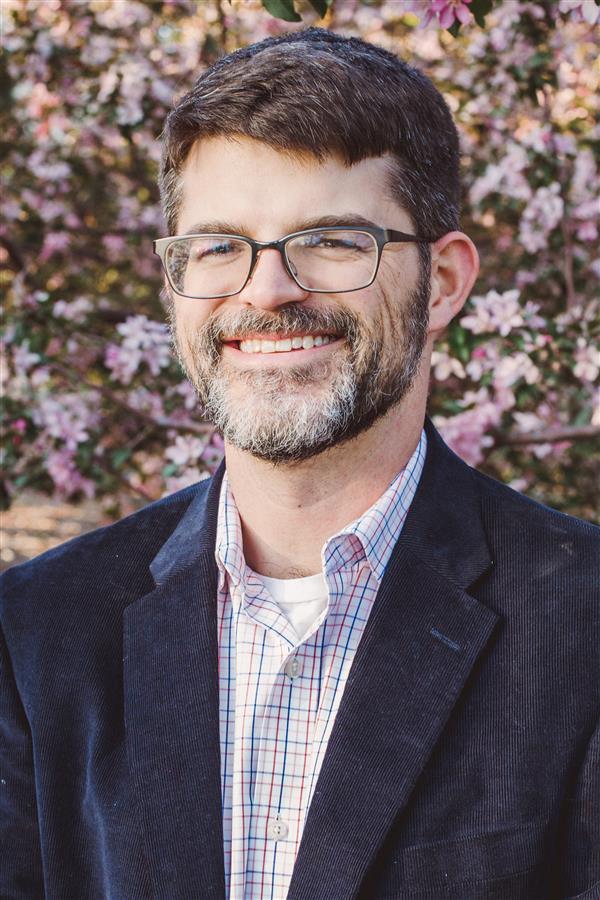 Medical School
:
MD, University of Colorado Denver School of Medicine (2005)
Undergraduate School
:
BA, Kenyon College (OH) (2000)
Internship
:
University of Colorado (2006)
Residency
:
University of Colorado, Chief Resident, Internal Medicine (2008)
Fellowships
:
University of Colorado, Medical Oncology (2012)
University of Colorado, Hematology (2012)
Languages
:
English
Department
:
Medicine-Medical Oncology
Professional Titles
Program Director, Hematology/Oncology Fellowship
Head of Cancer Research, Rocky Mountain Regional VAMC
Publications
Bowles DW, Keysar SB, Eagles JR, Wang G, Glogowska MJ, McDermott JD, Le PN, Gao D, Ray CE, Rochon PJ, Roop DR, Tan AC, Serracino HS, Jimeno A. A pilot study of cetuximab and the hedgehog inhibitor IPI-926 in recurrent/metastatic head and neck squamous cell carcinoma. Oral Oncol. 2016 Feb;53:74-9. PubMed PMID: 26705064
Morton JJ, Bird G, Keysar SB, Astling DP, Lyons TR, Anderson RT, Glogowska MJ, Estes P, Eagles JR, Le PN, Gan G, McGettigan B, Fernandez P, Padilla-Just N, Varella-Garcia M, Song JI, Bowles DW, Schedin P, Tan AC, Roop DR, Wang XJ, Refaeli Y, Jimeno A. XactMice: humanizing mouse bone marrow enables microenvironment reconstitution in a patient-derived xenograft model of head and neck cancer. Oncogene. 2016 Jan 21;35(3):290-300. PubMed PMID: 25893296
Diamond JR, Wu B, Agarwal N, Bowles DW, Lam ET, Werner TL, Rasmussen E, Gamelin E, Soto F, Friberg G, Sun YN, Sharma S. Pharmacokinetic drug-drug interaction study of the angiopoietin-1/angiopoietin-2-inhibiting peptibody trebananib (AMG 386) and paclitaxel in patients with advanced solid tumors. Invest New Drugs. 2015 Jun;33(3):691-9. PubMed PMID: 25895965
Jimeno A, Bauman JE, Weissman C, Adkins D, Schnadig I, Beauregard P, Bowles DW, Spira A, Levy B, Seetharamu N, Hausman D, Walker L, Rudin CM, Shirai K. A randomized, phase 2 trial of docetaxel with or without PX-866, an irreversible oral phosphatidylinositol 3-kinase inhibitor, in patients with relapsed or metastatic head and neck squamous cell cancer. Oral Oncol. 2015 Apr;51(4):383-8. PubMed PMID: 25593016
Goldman J, Eckhardt SG, Borad MJ, Curtis KK, Hidalgo M, Calvo E, Ryan DP, Wirth LJ, Parikh A, Partyka J, Faessel H, Gangolli E, Stewart S, Rosen LS, Bowles DW. Phase I dose-escalation trial of the oral investigational Hedgehog signaling pathway inhibitor TAK-441 in patients with advanced solid tumors. Clin Cancer Res. 2015 Mar 1;21(5):1002-9. PubMed PMID: 25501576
Specialty Information
Specialties
Internal Medicine, Board Certification
Medical Oncology
Conditions & Treatments
Cancers
Cancers - Head and Neck Cancer
Clinical Interests
I am a Colorado native who loves caring for the people of my home state and region. Clinically, I have a special interest in advanced thyroid cancers, salivary gland cancers, and rare cancers of the head and neck, though I enjoy caring for head and neck squamous cancers, as well. I also have a passion for medical education and am the Program Director for the University's Hematology/Oncology Fellowship.


Personal Interests
I am an avid Denver sports fan and enjoy music, travel, and spending time with my family outside of work.


General Information
Medical Schools
:
MD, University of Colorado Denver School of Medicine (2005)
Undergraduate Schools
:
BA, Kenyon College (OH) (2000)
Internships
:
University of Colorado (2006)
Residency Programs
:
University of Colorado, Chief Resident, Internal Medicine (2008)
Fellowships
:
University of Colorado, Medical Oncology (2012)
University of Colorado, Hematology (2012)
Languages
:
English
Department
:
Medicine-Medical Oncology