Clay Smith, MD
Clinical Professor, Medicine-Hematology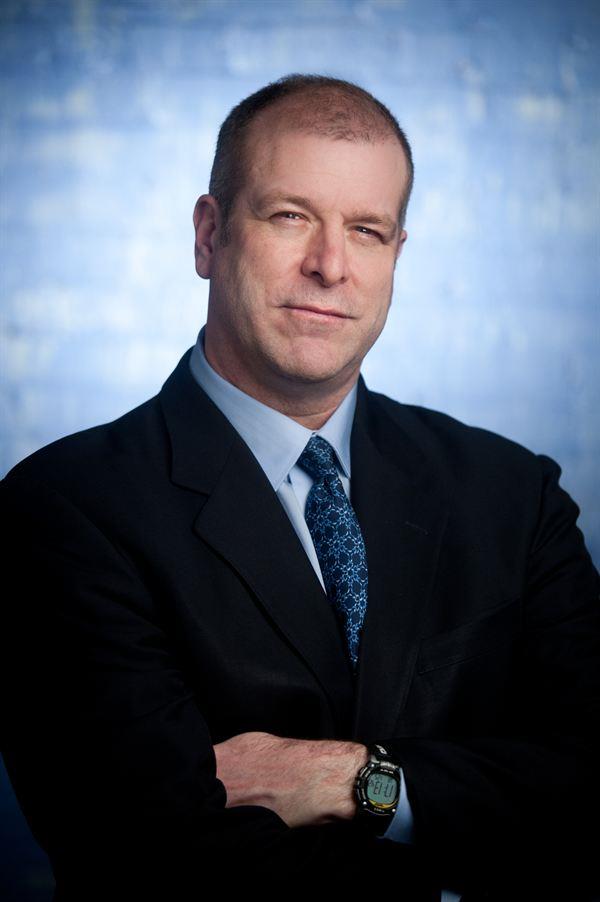 Medical School
:
MD, University of Texas Southwestern Medical Center at Dallas Southwestern Medical School (1984)
Undergraduate School
:
BA, Rice University (TX) (1979)
Internship
:
Parkland Memorial Hospital, Dallas, Texas (1985)
Residency
:
New York Presbyterian Hospital (Cornell Campus) Program, Internal Medicine (1987)
Fellowships
:
Memorial Sloan-Kettering Cancer Center Program, Hematology and Oncology (1992)
Languages
:
English
Department
:
Medicine-Hematology
Professional Titles
Director, Blood Disorders and Cell Therapies Center
Research Interests
My research is focused on precision medicine for hematologic malignancies
Publications
Walker ZJ, Idler BM, Davis LN, Stevens BM, VanWyngarden MJ, Ohlstrom D, Bearrows SC, Hammes A, Smith CA, Jordan CT, Mark TM, Forsberg PA, Sherbenou DW. Exploiting Protein Translation Dependence in Multiple Myeloma with Omacetaxine-Based Therapy. Clin Cancer Res. 2021 Feb 1;27(3):819-830. PubMed PMID: 33109736
Kent A, Vasu S, Schatz D, Monson N, Devine S, Smith C, Gutman JA, Pollyea DA. Glasdegib as maintenance therapy for patients with AML and MDS patients at high risk for postallogeneic stem cell transplant relapse. Blood Adv. 2020 Jul 14;4(13):3102-3108. PubMed PMID: 32634235
Sharma P, Purev E, Haverkos B, Pollyea DA, Cherry E, Kamdar M, Mark T, Forsberg P, Sherbenou D, Hammes A, Rabinovitch R, Smith CA, Gutman JA. Adult cord blood transplant results in comparable overall survival and improved GRFS vs matched related transplant. Blood Adv. 2020 May 26;4(10):2227-2235. PubMed PMID: 32442301
Pei S, Pollyea DA, Gustafson A, Stevens BM, Minhajuddin M, Fu R, Riemondy KA, Gillen AE, Sheridan RM, Kim J, Costello JC, Amaya ML, Inguva A, Winters A, Ye H, Krug A, Jones CL, Adane B, Khan N, Ponder J, Schowinsky J, Abbott D, Hammes A, Myers JR, Ashton JM, Nemkov T, D'Alessandro A, Gutman JA, Ramsey HE, Savona MR, Smith CA, Jordan CT. Monocytic Subclones Confer Resistance to Venetoclax-Based Therapy in Patients with Acute Myeloid Leukemia. Cancer Discov. 2020 Apr;10(4):536-551. PubMed PMID: 31974170
Abbott D, Cherry E, Amaya M, McMahon C, Schwartz M, Winters A, Schowinsky J, Jordan CT, Smith C, Gutman JA, Pollyea DA. The propriety of upgrading responses to venetoclax? ?azacitidine in newly diagnosed patients with acute myeloid leukemia. Leuk Lymphoma. 2020 Dec 30;:1-9. [Epub ahead of print] PubMed PMID: 33375853
Practice Locations
UCHealth Blood Disorders and Cell Therapies Center - Anschutz Medical Campus
1665 Aurora Court
3rd floor, Anschutz Cancer Pavilion
Aurora
, CO
80045
720-848-6400
UCHealth Anschutz Inpatient Pavilion - Anschutz Medical Campus
12605 E. 16th Ave
Aurora
, CO
80045
720-848-0000
Hospital Affiliation
University of Colorado Hospital
Center Affiliations
Specialty Information
Specialties
Internal Medicine, Board Certification (1989)
Hematology, Board Certification (1994, 2016)
Conditions & Treatments
Cancers - Leukemia (Adult Acute)
Cancers - Blood and Marrow Transplant
Cancers
Clinical Interests
Personalized medicine

Care Philosophy
I'm keen to see persons with blood cancers get the latest in treatment advances as well as the most compassionate and supportive care.


Personal Interests
Dr. Smith received his bachelor's degree from Rice University and his MD from University of Texas, Southwestern Medical School where he also completed his internship. The majority of his post-graduate training was completed in New York City, with residency at NY Hospital/Cornell Medical Center and a fellowship in Hematology and Oncology at Memorial Sloan Kettering Cancer Center. He performed advanced fellowship training in bone marrow transplantation (BMT) at Stanford University. Dr. Smith's first faculty appointment was as an Assistant Professor at Duke University where he established a highly successful research program specifically focused on gene transfer strategies for therapeutic modification of hematopoietic stem cells (HSCs) and novel methods of high throughput flow cytometric analysis. Dr. Smith has also served in appointments with the Moffitt Cancer Center, the University of British Columbia, Vancouver, and University of Pittsburgh. Throughout the course of his career, Dr. Smith has published over 150 scientific articles. He was recruited to serve as the program director of the Blood Cancer & BMT Program at the University of Colorado in 2012, and currently is the Associate Chief of the Division of Hematology and the Medical Director of the Innovation Centers at CU and UCHealth.


General Information
Medical Schools
:
MD, University of Texas Southwestern Medical Center at Dallas Southwestern Medical School (1984)
Undergraduate Schools
:
BA, Rice University (TX) (1979)
Internships
:
Parkland Memorial Hospital, Dallas, Texas (1985)
Residency Programs
:
New York Presbyterian Hospital (Cornell Campus) Program, Internal Medicine (1987)
Fellowships
:
Memorial Sloan-Kettering Cancer Center Program, Hematology and Oncology (1992)
Languages
:
English
Department
:
Medicine-Hematology