Rebecca Milman, PhD
Associate Professor, Radiology-Radiological Science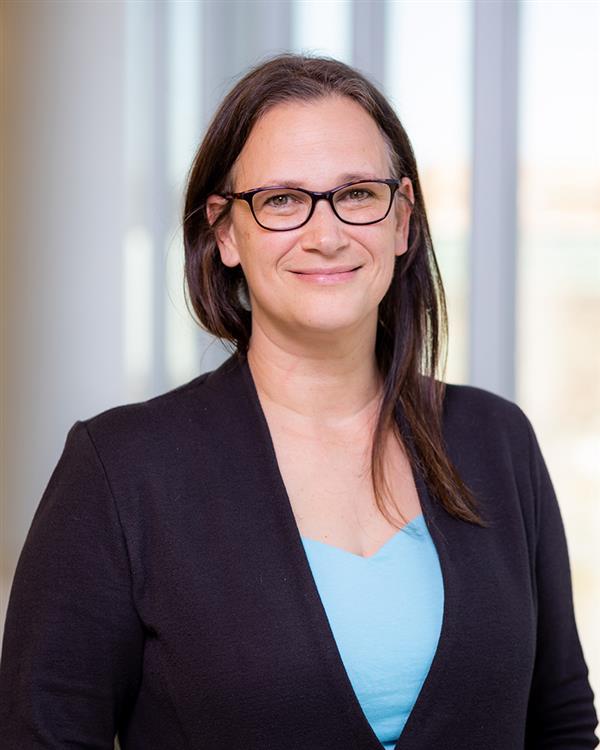 Graduate Schools
:
MS, University of Texas Health Science Center At Houston (2003)
PhD, University of Texas Health Science Center At Houston (2007)
Residency
:
University of Texas M D Anderson Cancer Center Program, Radiologic Physics (2009)
Languages
:
English
Department
:
Radiology-Radiological Science
Publications
Silosky M, Milman R, Bevins NB. Features to Consider When Selecting Displays for Remote Reading. J Am Coll Radiol. 2022 Jan;19(1 Pt A):73-75. PubMed PMID: 34780775
Marsh RM, Silosky MS. Details matter when estimating radiation risk. Oral Surg Oral Med Oral Pathol Oral Radiol. 2022 Feb;133(2):252-253. PubMed PMID: 34758934
Jones AK, Marsh RM. Reply to "Radiosensitive Red Marrow: Where Is the Evidence?". AJR Am J Roentgenol. 2021 Nov;217(5):1253-1254. PubMed PMID: 34570587
Jones AK, Marsh RM. Beyond the AJR : "Risk of Hematologic Malignant Neoplasms From Abdominopelvic Computed Tomographic Radiation in Patients Who Underwent Appendectomy". AJR Am J Roentgenol. 2021 Apr 21. [Epub ahead of print] PubMed PMID: 33881903
Frush, DP, Strauss KJ, Gingold E, Marsh RM, McKenney S, Miller DL, Shogren A, Spohrer MA, Wagner LK, Winston JP. NCRP Statement No. 13: NCRP recommendations for ending routine gonadal shielding during abdominal and pelvic radiography. National Council of Radiation Protection and Measurements 12 Jan 2021.
Practice Locations
Hospital Affiliation
University of Colorado Hospital
Children's Hospital Colorado
Specialty Information
Specialties
Radiologic Physics, Board Certification (2010)
Registered Medical Physicist, Other (2012)
Clinical Interests
I am a clinical medical physicist, focusing on developing practices that ensure safe, quality patient care. Most recently, I have led the Radiology community in discontinuing the use of patient shielding. This change in clinical practice is based on decades of research, changes in technology, and improved knowledge of the effects of radiation on the human body. To learn more about patient shielding, please visit aapm.org/CARES.


Personal Interests
Music & Medical Physics https://youtu.be/4Xofj97EgWE https://youtu.be/KD_ELizSBTc


General Information
Graduate Schools
:
MS, University of Texas Health Science Center At Houston (2003)
PhD, University of Texas Health Science Center At Houston (2007)
Residency Programs
:
University of Texas M D Anderson Cancer Center Program, Radiologic Physics (2009)
Languages
:
English
Department
:
Radiology-Radiological Science