Jason Persoff, MD
Associate Professor, Medicine-Hospital Medicine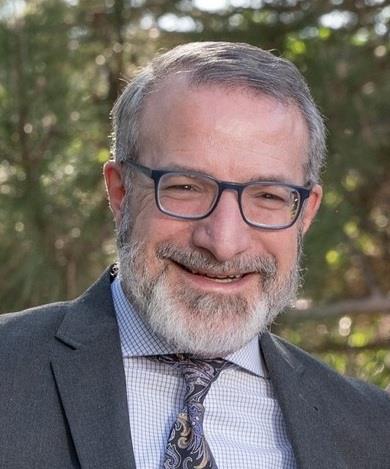 Medical School
:
MD, University of Colorado Denver Health Sciences Center (1997)
Undergraduate School
:
BMedSci, University of Colorado - Denver (CO) (1994)
Residency
:
College of Medicine, Mayo Clinic (Jacksonville) Program, Chief Resident, Internal Medicine (2001)
Languages
:
English, French, American Sign Language
Department
:
Medicine-Hospital Medicine
Publications
Cunningham J, Persoff J, Piper C, Burger A, Shinnar E, Cunnius P, Stella S, Frank MG. The Role of Hospital Medicine in Disaster Medicine: A Framework for Hospital Medicine's Involvement in Disaster Preparedness and Response. Health Security. 2022 Nov 2; 20: epub ahead of print. https://doi.org/10.1089/hs.2021.0210
Dichter JR, Devereaux AV, Sprung CL, Mukherjee V, Persoff J, Baum KD, Ornoff D, Uppal A, Hossain T, Henry KN, Ghazipura M, Bowden KR, Feldman HJ, Hamele MT, Burry LD, Martland AMO, Huffines M, Tosh PK, Downar J, Hick JL, Christian MD, Maves RC. Mass Critical Care Surge Response During COVID-19: Implementation of Contingency Strategies - A Preliminary Report of Findings From the Task Force for Mass Critical Care. Chest. 2021 Sep 6. [Epub ahead of print] PubMed PMID: 34499878
Persoff J, Wynia MK. Ethically Navigating the Murky Waters of "Contingency Standards of Care". Am J Bioeth. 2021 Aug;21(8):20-21. PubMed PMID: 34313564
Branson R, Dichter JR, Feldman H, Devereaux A, Dries D, Benditt J, Hossain T, Ghazipura M, King M, Baldisseri M, Christian MD, Domingiuez-Cherit G, Henry K, Martland AMO, Huffines M, Ornoff D, Persoff J, Rodriquez D Jr, Maves RC, Kissoon NT, Rubinson L. The US Strategic National Stockpile Ventilators in Coronavirus Disease 2019: A Comparison of Functionality and Analysis Regarding the Emergency Purchase of 200,000 Devices. Chest. 2021 Feb;159(2):634-652. PubMed PMID: 32971074
Mehta A, Cantrill C, Beauchamp K, Dalton A, Dunn T, France E, Gaughan PJ, Mayer PA, O'Brien JK, Persoff J, Pons PT, Sankoff J, Statland B, Tad-y D, Uebbing C, Wynia M. CDPHE All Hazards Internal Emergency Response and Recovery Plan—Annex B: Colorado Crisis Standards of Care Plan January 4, 2020, Amended November 21, 2021. https://drive.google.com/file/d/1SKT49ps1dxpPsByPr3z0QiISwmqvTUGM/view
Specialty Information
Specialties
Hospital Medicine, Board Certification (2000, 2010)
Clinical Interests
This physician treats inpatients only and does not make office appointments.


Personal Interests
In my spare time, I enjoy working as a professional and internationally renowned storm chaser, fluent in American Sign Language, competitive fencing, and a stand-up comedian.
Public Speaking
Yes
I speak on emergency preparedness and disaster response.
General Information
Medical Schools
:
MD, University of Colorado Denver Health Sciences Center (1997)
Undergraduate Schools
:
BMedSci, University of Colorado - Denver (CO) (1994)
Residency Programs
:
College of Medicine, Mayo Clinic (Jacksonville) Program, Chief Resident, Internal Medicine (2001)
Languages
:
English, French, American Sign Language
Department
:
Medicine-Hospital Medicine