Craig Hogan, MD
Associate Professor, Orthopedics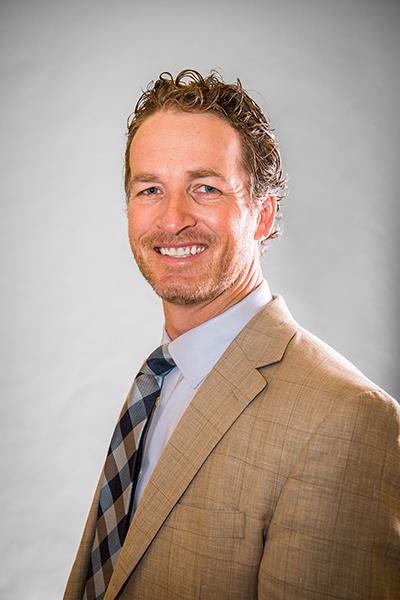 Medical School
:
MD, University of Colorado Denver School of Medicine (2006)
Undergraduate School
:
BS, University of Denver (CO) (2000)
Internship
:
University of Colorado (2007)
Residency
:
University of Colorado, Orthopedics (2011)
Fellowships
:
University of California (San Francisco) Program, Adult Reconstructive Orthopedics (2012)
Languages
:
English
Department
:
Orthopedics
Publications
Keller L, Hogan C, Schocket A. The role of metal patch testing in evaluating patients for metallic prosthetic joint failure. Ann Allergy Asthma Immunol. 2021 May;126(5):542-547.e1. PubMed PMID: 33639260
Falvey JR, Bade MJ, Hogan C, Forster JE, Stevens-Lapsley JE. Preoperative Activities of Daily Living Dependency is Associated With Higher 30-Day Readmission Risk for Older Adults After Total Joint Arthroplasty. Clin Orthop Relat Res. 2019 Oct 31. [Epub ahead of print] PubMed PMID: 31688209
Loyd BJ, Stackhouse SK, Hogan C, Dayton MR, Stevens-Lapsley JE, Kittelson AJ. Peripheral Nociception Is Associated with Voluntary Activation Deficits and Quadriceps Weakness Following Total Knee Arthroplasty. J Bone Joint Surg Am. 2019 Sep 4;101(17):1539-1545. PubMed PMID: 31483396
Judd DL, Wolfe P, LeDoux CV, Hogan C, Dayton MR, Stevens-Lapsley JE. Trajectories of functional performance and muscle strength recovery differ after total knee and total hip replacement: a performance-based, longitudinal study. Int J Rehabil Res. 2019 Sep;42(3):211-216. PubMed PMID: 31219844
Foge DA, Baldini TH, Hellwinkel JE, Hogan CA, Dayton MR. The Role of Complete Posterior Cruciate Ligament Release in Flexion Gap Balancing for Total Knee Arthroplasty. J Arthroplasty. 2019 Jul;34(7S):S361-S365. PubMed PMID: 30948290
Professional Memberships
Colorado Medical Society (CMS), Member
Golden Key National Honor Society, Member
American Association of Hip and Knee Surgeons (AAHKS), Member
Alpha Omega Alpha (AOA), Member
American Academy of Orthopaedic Surgeons (AAOS), Member
American Medical Association (AMA), Member
Western Orthopaedic Association (WOA), Member
Specialty Information
Specialties
Adult Reconstructive Orthopedics, Board Certification
Conditions & Treatments
Bones, Joints and Muscles - Arthritis
Bones, Joints and Muscles - Fractures
Bones, Joints and Muscles - Hip Injuries and Disorders
Bones, Joints and Muscles - Knee Injuries and Disorders
Emergency Care
Urgent Care
Bones, Joints and Muscles - Leg Injuries and Disorders
Bones, Joints and Muscles
Clinical Interests
I treat the full spectrum of hip and knee disorders with focus on arthritic conditions. This includes osteoarthritis, rheumatoid arthritis, post-traumatic arthritis, inflammatory arthritis and painful previous joint replacements. I am a fellowship trained adult reconstruction specialist with extensive knowledge in the above subjects. I am currently a faculty member at the University of Colorado hospital and am actively participating in research and new physician education to help advance the field of Orthopedics and Joint Replacement.

Care Philosophy
I work with my patients on an individual basis to develop a care plan that suits their needs and desires. I firmly believe in treating the patient as a whole to enable them the best chance for recovering function and improving their quality of life.


Personal Interests
I am a native of Colorado and enjoy being outdoors skiing, hiking, and camping to name a few. I also enjoy spending my free time with my wife and children in this beautiful state.


General Information
Medical Schools
:
MD, University of Colorado Denver School of Medicine (2006)
Undergraduate Schools
:
BS, University of Denver (CO) (2000)
Internships
:
University of Colorado (2007)
Residency Programs
:
University of Colorado, Orthopedics (2011)
Fellowships
:
University of California (San Francisco) Program, Adult Reconstructive Orthopedics (2012)
Languages
:
English
Department
:
Orthopedics