Cindy Buchanan, PhD
Associate Professor, Psychiatry-Child-CHC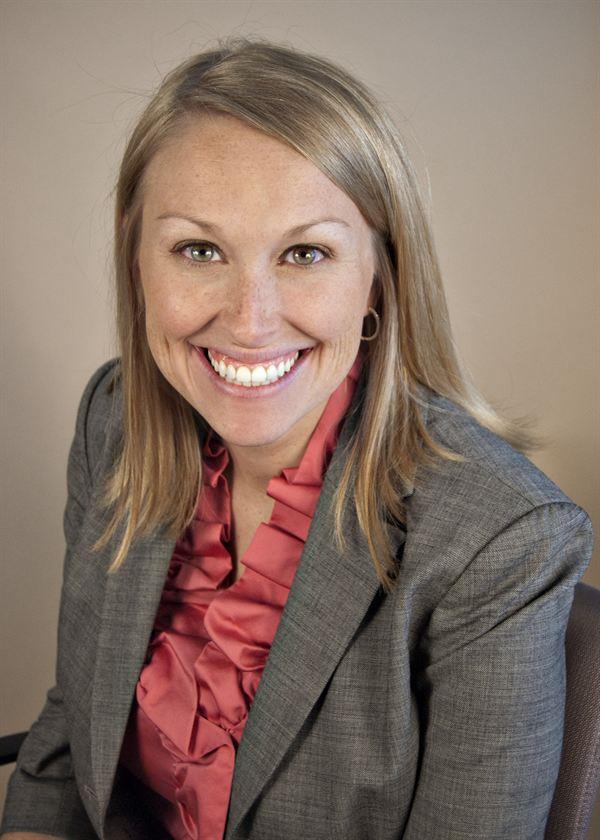 Graduate School
:
PhD, University of Kansas (2008)
Undergraduate School
:
BS, Baker University (KS) (2002)
Internship
:
Temple University Hospital Program (2008)
Fellowships
:
Children's Hospital of Philadelphia Program, Psychology (2010)
Languages
:
English
Department
:
Psychiatry-Child-CHC
Professional Titles
Associate Training Director, Psychology Training
Assistant Professor, Psychiatry and Surgery
Research Interests
I am currently investigating telehealth interventions that improve adherence to medication regimens for pediatric transplant patients. I am also interested in the relationship between coping, internalizing disorders, and the treatment of dysfunctional voiding.
Publications
Staggs S, Sewell R, Buchanan C, Claussen L, Franklin R, Levett L, Poppy DC, Porto A, Reirden DH, Simon A, Whiteside S, Nokoff NJ. Instituting Sexual Orientation and Gender Identity Training and Documentation to Increase Inclusivity at a Pediatric Health System. Transgend Health. 2022 Oct;7(5):461-467. PubMed PMID: 36311186
Flewelling KD, Wengryn DM, Buchanan CL, Beltran GP, Vemulakonda VM, Hecht SL. Unexpected challenges faced by caregivers of children with neurogenic bladder: A qualitative study. J Pediatr Urol. 2022 Jun 16. [Epub ahead of print] PubMed PMID: 35810140
Traino KA, Roberts CM, Fisher RS, Delozier AM, Austin PF, Baskin LS, Chan YM, Cheng EY, Diamond DA, Fried AJ, Kropp B, Lakshmanan Y, Meyer SZ, Meyer T, Buchanan C, Palmer BW, Paradis A, Reyes KJ, Tishelman A, Williot P, Wolfe-Christensen C, Yerkes EB, Mullins LL, Wisniewski AB. Stigma, Intrusiveness, and Distress in Parents of Children with a Disorder/Difference of Sex Development. J Dev Behav Pediatr. 2022 Sep 1;43(7):e473-e482. PubMed PMID: 35353771
Flewelling KD, De Jesus Ayala S, Chan YM, Chen D, Daswani S, Hansen-Moore J, Rama Jayanthi V, Kapa HM, Nahata L, Papadakis JL, Pratt K, Rausch JR, Umbaugh H, Vemulakonda V, Crerand CE, Tishelman AC, Buchanan CL. Surgical experiences in adolescents and young adults with differences of sex development: A qualitative examination. J Pediatr Urol. 2022 Jun;18(3):353.e1-353.e10. PubMed PMID: 35341672
Nunes-Moreno M, Buchanan C, Cole FS, Davis S, Dempsey A, Dowshen N, Furniss A, Kazak AE, Kerlek AJ, Margolis P, Pyle L, Razzaghi H, Reirden DH, Schwartz B, Sequeira GM, Nokoff NJ. Behavioral Health Diagnoses in Youth with Gender Dysphoria Compared with Controls: A PEDSnet Study. J Pediatr. 2022 Feb;241:147-153.e1. PubMed PMID: 34571022
Specialty Information
Specialties
Psychology
Pediatric Urology
Behavioral Medicine
Conditions & Treatments
Child and Teen Health - Pediatric Diseases and Conditions
Child and Teen Health
Child and Teen Health - Children's Health
Child and Teen Health - Infant and Toddler Health
Child and Teen Health - Parenting
Child and Teen Health - Teen Health
Mental Health and Behavior
Mental Health and Behavior - Stress
Stress Management
Wellness and Prevention
Clinical Interests
In my work with patients and families, my goals are to support children in coping with medical stressors, provide strategies to support resilience, and provide evidence-based behavioral interventions that improve health outcomes.

Care Philosophy
My goal is to help children with complex medical conditions to live their fullest lives. I believe that supporting the psychological well-being of children is a vital component of their medical care and overall health.


General Information
Graduate Schools
:
PhD, University of Kansas (2008)
Undergraduate Schools
:
BS, Baker University (KS) (2002)
Internships
:
Temple University Hospital Program (2008)
Fellowships
:
Children's Hospital of Philadelphia Program, Psychology (2010)
Languages
:
English
Department
:
Psychiatry-Child-CHC