Justin Honce, MD
Associate Professor, Radiology-Neuroradiology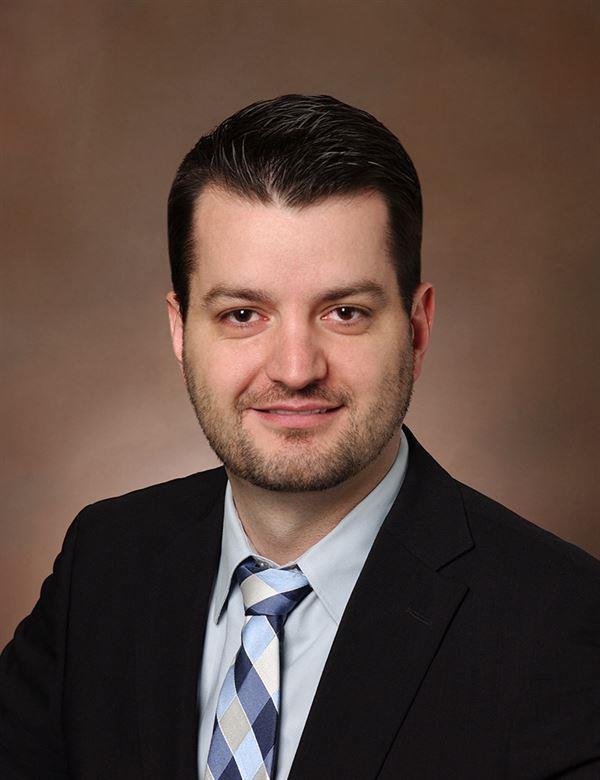 Medical School
:
MD, Loma Linda University School of Medicine (2006)
Internship
:
Cedars-Sinai Medical Center Program (2007)
Residency
:
Loma Linda University Program, Radiology (2011)
Fellowships
:
University of Colorado (University Hospital) Program, Neuroradiology (2012)
Languages
:
English
Department
:
Radiology-Neuroradiology
Publications
Heit JJ, Honce JM, Yedavalli VS, Baccin CE, Tatit RT, Copeland K, Timpone VM. RAPID Aneurysm: Artificial intelligence for unruptured cerebral aneurysm detection on CT angiography. J Stroke Cerebrovasc Dis. 2022 Oct;31(10):106690. PubMed PMID: 35933764
Norris EC, Halaska C, Sachs PB, Lin CT, Sanfilippo K, Honce JM. Understanding Patient Experiences, Opinions, and Actions Taken After Viewing Their Own Radiology Images Online: Web-Based Survey. JMIR Form Res. 2022 Apr 25;6(4):e29496. PubMed PMID: 35468086
Raban D, Patel SH, Honce JM, Rubinstein D, DeWitt PE, Timpone VM. Intracranial meningioma surveillance using volumetrics from T2-weighted MRI. J Neuroimaging. 2022 Jan;32(1):134-140. PubMed PMID: 34506680
Tsui DCC, Kavanagh BD, Honce JM, Rossi C, Patil T, Camidge DR. Central Nervous System Response to Selpercartinib in Patient With RET-rearranged Non-small Cell Lung Cancer After Developing Leptomeningeal Disease on Pralsetinib. Clin Lung Cancer. 2022 Jan;23(1):e5-e8. PubMed PMID: 34246540
Alvarez E, Nair KV, Hoyt BD, Seale RA, Sillau S, Miravalle A, Engebretson E, Schurr B, Corboy JR, Vollmer TL, Honce JM. Brain atrophy rates in patients with multiple sclerosis on long term natalizumab resembles healthy controls. Mult Scler Relat Disord. 2021 Oct;55:103170. PubMed PMID: 34364034
Specialty Information
Specialties
Radiology, Board Certification
Neuroradiology, Board Certification
Magnetic Resonance Medical Director (MRMD), Board Certification (0001)
Clinical Interests
My clinical and research interests are in multiple sclerosis and related disorders, quantitative imaging (primarily volumetric analyses), as well as Imaging Informatics and MR Safety.


General Information
Medical Schools
:
MD, Loma Linda University School of Medicine (2006)
Internships
:
Cedars-Sinai Medical Center Program (2007)
Residency Programs
:
Loma Linda University Program, Radiology (2011)
Fellowships
:
University of Colorado (University Hospital) Program, Neuroradiology (2012)
Languages
:
English
Department
:
Radiology-Neuroradiology