Dan Theodorescu, MD, PhD
Clinical Professor, Surgery-Urology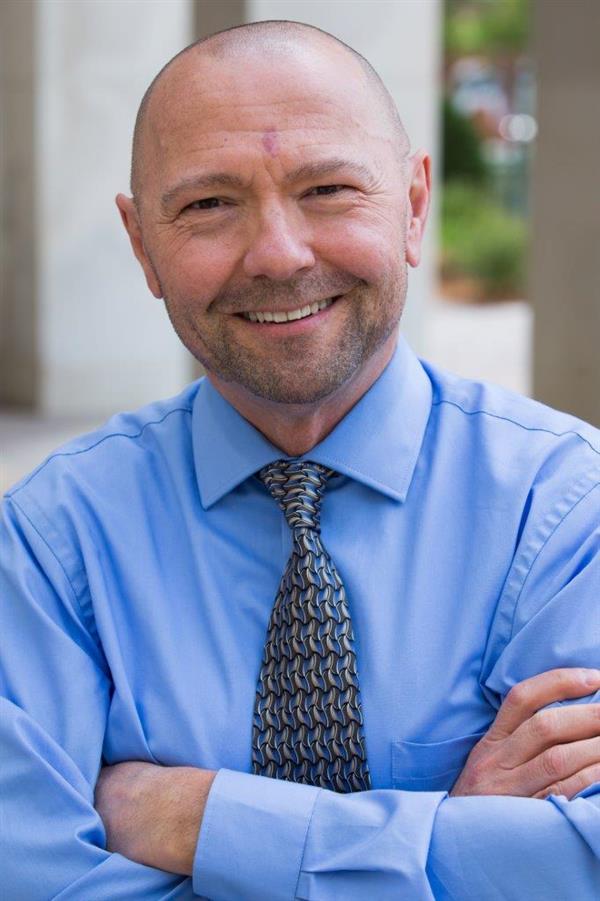 Medical School
:
MD, Queen's University, Kingston, Ontario, Canada (1986)
Graduate School
:
PhD, University of Toronto (1993)
Internship
:
University of Toronto (1987)
Residency
:
University of Toronto, Urology (1994)
Fellowships
:
Memorial Sloan-Kettering Cancer Center Program, Urology (1995)
Languages
:
English
Department
:
Surgery-Urology
Professional Titles
Distinguished Professor Surgery-Urology
Director, University of Colorado Comprehensive Cancer Center
Co-Editor in Chief, Bladder Cancer
Distinguished Professor - Pharmacology
Recognition & Awards
Barringer Medal for Outstanding Contributions, American Association of Genitourinary Surgeons (AAGUS) (2015)
Elected, National Academy of Medicine (NAM) (2014)
Elected, Elected to American Surgical Association (ASA) (2012)
Inventor of the Year, University of Colorado (2011)

Professor Emeritus, Department of Urology, University of Virginia (2010)

Research Interests
Working on a disease that has seen few advances in the last 30 years, Theodorescu has emerged as a leading translational bladder cancer researcher. Theodorescu is known for his work on the molecular mechanisms underlying bladder cancer and tools that determine drug response as well as discovery of new drugs for several cancer types. Examples include discovery of genes that regulate tumor growth and metastasis (RhoGDI2, CD24, AGL, GON4L) in bladder and other cancers and novel biomarkers (DNA/NGS, RNA and proteomic) and concepts for precision therapeutic approaches such as the COXEN principle, that are currently being tested in national (SWOG) clinical trials. He led the discovery and development of a "first in class" RalGTPase inhibitor as a new therapeutic in several human cancer types which is now in commercial development. Recent efforts in our lab have focused on understanding the biology of Telomerase reverse transcriptase (TERT) and using that knowledge to develop novel inhibitors to this critical protein in cancer. Finally, active efforts are currently aimed at identifying immune system agonists or antagonists that modulate tumor behavior in vivo as well as the identification of novel combination therapies that enhance the effectiveness of checkpoint and other immunotherapy.
Publications
Dancik GM, Owens CR, Iczkowski KA, Theodorescu D. A cell of origin gene signature indicates human bladder cancer has distinct cellular progenitors. Stem Cells. 2013 Dec 19. [Epub ahead of print] PubMed PMID: 24357085
Professional Memberships
American College of Surgeons (ACS), Member
Society for Urologic Oncology (SUO), Member
American Urological Association (AUA), Member
American Society for Clinical Oncology (ASCO), Member
American Association for Cancer Research (AACR), Member
Society for Basic Urologic Research (SBUR), Member
National Academy of Medicine (NAM), Elected Member
American Surgical Association (ASA), Elected Member
American Association of Genitourinary Surgeons (AAGUS), Elected Member
American Society for Clinical Investigation (ASCI), Elected Member
Practice Locations
Hospital Affiliation
University of Colorado Hospital
Center Affiliations
Specialty Information
Specialties
Urology, Board Certification (1999, 2007)
Clinical Interests
I have suspended my clinical practice in order to focus on research and administration of the cancer center


General Information
Medical Schools
:
MD, Queen's University, Kingston, Ontario, Canada (1986)
Graduate Schools
:
PhD, University of Toronto (1993)
Internships
:
University of Toronto (1987)
Residency Programs
:
University of Toronto, Urology (1994)
Fellowships
:
Memorial Sloan-Kettering Cancer Center Program, Urology (1995)
Languages
:
English
Department
:
Surgery-Urology