Christy Smith-Anderson, MD
Associate Professor, Pediatrics-Infectious Diseases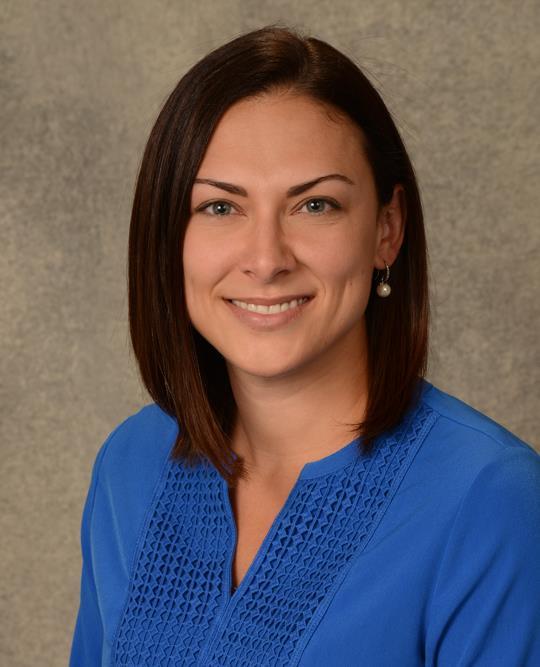 Medical School
:
MD, University of Florida College of Medicine (2008)
Graduate School
:
MSc, University of Colorado Health Sciences Center (2017)
Undergraduate School
:
BS, University of Florida (FL) (2004)
Residency
:
University of Colorado (Children's Hospital Colorado) Program, Pediatrics (2011)
Fellowships
:
University of Colorado, Pediatric Infectious Diseases (2016)
Languages
:
English
Department
:
Pediatrics-Infectious Diseases
Research Interests
My research focuses on pediatric HIV infection, the prevention of transmission of HIV from mother to child, and the immune consequences of HIV exposure.
Publications
Smith C, Silveira L, Crotteau M, Garth K, Canniff J, Fetters KB, Lazarus S, Capraro S, Weinberg A. Congenital Co-infections Among HIV-Exposed Infants Born to Mothers on Antiretroviral Treatment in the United States. Front Pediatr. 2022;10:894627. PubMed PMID: 35783327
Jalbert E, Ghosh T, Smith C, Amaral FR, Mussi-Pinhata MM, Weinberg A. Impaired functionality of antigen presenting cells in HIV- exposed uninfected infants in the first six months of life. Front Immunol. 2022;13:960313. PubMed PMID: 36032106
Mick E, Tsitsiklis A, Spottiswoode N, Caldera S, Serpa PH, Detweiler AM, Neff N, Pisco AO, Li LM, Retallack H, Ratnasiri K, Williamson KM, Soesanto V, Simões EAF, Smith C, Abuogi L, Kistler A, Wagner BD, DeRisi JL, Ambroggio L, Mourani PM, Langelier CR. Upper airway gene expression shows a more robust adaptive immune response to SARS-CoV-2 in children. Nat Commun. 2022 Jul 8;13(1):3937. PubMed PMID: 35803954
Graff K, Smith C, Silveira L, Jung S, Curran-Hays S, Jarjour J, Carpenter L, Pickard K, Mattiucci M, Fresia J, McFarland EJ, Dominguez SR, Abuogi L. Risk Factors for Severe COVID-19 in Children. Pediatr Infect Dis J. 2021 Apr 1;40(4):e137-e145. PubMed PMID: 33538539
Smith C, Huo Y, Patel K, Fetters K, Hegemann S, Burchett S, Van Dyke R, Weinberg A. Immunologic and Virologic Factors Associated With Hospitalization in Human Immunodeficiency Virus-Exposed, Uninfected Infants in the United States. Clin Infect Dis. 2021 Sep 15;73(6):1089-1096. PubMed PMID: 34157096
Specialty Information
Specialties
Pediatrics, Board Certification (2011)
Pediatric Infectious Diseases (2017)
Conditions & Treatments
Kawasaki Disease
Infections
Child and Teen Health - Pediatric Diseases and Conditions
Child and Teen Health
Infections - Viral Infections
Infections - Sexually Transmitted Diseases
Infections - Influenza
Infections - Pneumonia
Infections - Fungal Infections
Infections - Bacterial Infections
Clinical Interests
I am interested in pediatric infectious diseases, including common infections such as osteomyelitis, pneumonia, and skin infections. I have a special interest in caring for children who are HIV-infected or HIV-exposed.

Care Philosophy
I was drawn to pediatrics because it allows me to develop rewarding relationships with my patients and families. I strive to practice evidence-based medicine while treating patients and their families as integral members of the health care team.


Volunteer Activities
I volunteer every year at Roundup River Ranch, a summer camp that gives kids with serious illnesses the chance to have fun and experience the great outdoors.


General Information
Medical Schools
:
MD, University of Florida College of Medicine (2008)
Graduate Schools
:
MSc, University of Colorado Health Sciences Center (2017)
Undergraduate Schools
:
BS, University of Florida (FL) (2004)
Residency Programs
:
University of Colorado (Children's Hospital Colorado) Program, Pediatrics (2011)
Fellowships
:
University of Colorado, Pediatric Infectious Diseases (2016)
Languages
:
English
Department
:
Pediatrics-Infectious Diseases