Dan Pollyea, MD, MS
Professor, Medicine-Hematology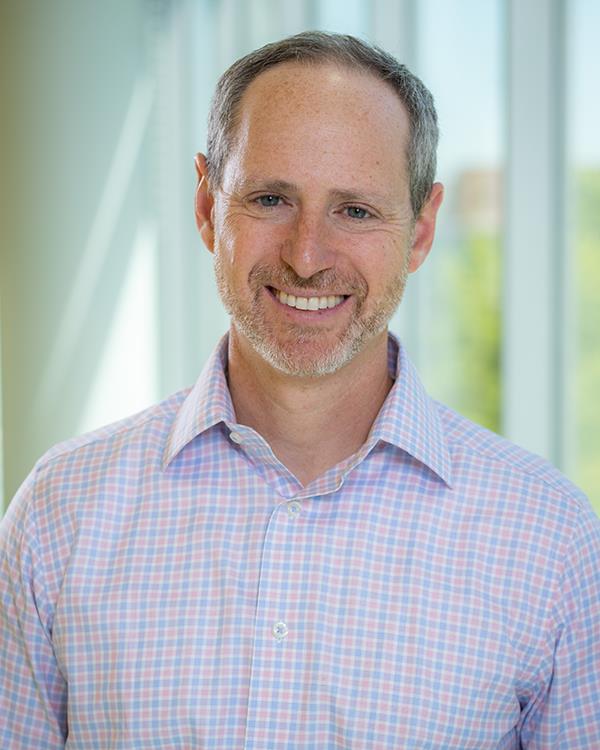 Download CV
Medical School
:
MD, University of Chicago Division of the Biological Sciences The Pritzker School of Medicine (2003)
Graduate School
:
MS, Stanford University (2011)
Undergraduate School
:
BS, Indiana University–Bloomington (IN) (1999)
Residencies
:
John H Stroger Hospital of Cook County Program, Chief Resident, Internal Medicine (2007)
University of Chicago Program, Internal Medicine (2006)
Fellowships
:
Stanford University Program, Hematology and Oncology (2010)
Languages
:
English
Department
:
Medicine-Hematology
Professional Titles
Clinical Director of Leukemia Services
Recognition & Awards
Endowed Chair in Hematology Research, Robert H. Allen (2018)
In academic medicine, endowed chairs are honors created by philanthropic funds to provide stable, long-term positions for highly accomplished scientists. The positions recognizes Dr. Pollyea's excellence in pushing forward the field of hematologic oncology and cancer clinical trials.
Chairman's Quality of Life Award, Leukemia and Lymphoma Society Rocky Mountain Chapter (2018)
Scholar in Clinical Research, Leukemia and Lymphoma Society (2018)
Outstanding Early Career Scholar, University of Colorado Department of Medicine (2015)
Research Training Workshop Participant, Translational Research Training in Hematology (TRTCH) (2013)
Each year, 20 early-career scientists (10 from North America and 10 from Europe) are selected to participate in the rigorous training program led by faculty who are international leaders in hematology. Topics covered include biostatistics and biomarkers, genetics and molecular biology, ethics, and phase I clinical study design.
Research Interests
Dr. Pollyea's research interests involve developmental therapeutics for myeloid malignancies (myelodysplastic syndromes and acute myeloid leukemia) through collaborative laboratory-based efforts and clinical trials involving novel therapies that he designs and leads. He is interested in developing drugs that target leukemia stem cells that will allow for definitive and curative therapies.
Publications
Zeidan AM, Borate U, Pollyea DA, Brunner AM, Roncolato F, Garcia JS, Filshie R, Odenike O, Watson AM, Krishnadasan R, Bajel A, Naqvi K, Zha J, Cheng WH, Zhou Y, Hoffman D, Harb JG, Potluri J, Garcia-Manero G. A phase 1b study of venetoclax and azacitidine combination in patients with relapsed or refractory myelodysplastic syndromes. Am J Hematol. 2023 Feb;98(2):272-281. PubMed PMID: 36309981
Kent A, Pollyea DA. Top advances of the year: Leukemia. Cancer. 2022 Dec 30. [Epub ahead of print] PubMed PMID: 36585394
Carraway HE, Pollyea DA, Stein EM. Recent progress in acute leukemia and myelodysplasia. Best Pract Res Clin Haematol. 2022 Dec;35(4):101415. PubMed PMID: 36517125
Dawson MA, Borthakur G, Huntly B, Karadimitris A, Alegre A, Chaidos A, Vogl DT, Pollyea DA, Davies FE, Morgan GJ, Glass J, Kamdar M, Mateos Manteca MV, Tovar N, Yeh P, García Delgado R, Basheer F, Marando L, Gallipoli P, Wyce A, Krishnatry AS, Barbash O, Bakirtzi E, Ferron-Brady G, Karpinich NO, McCabe MT, Foley SW, Horner T, Dhar A, Kremer BE, Dickinson M. A phase I/II open-label study of molibresib for the treatment of relapsed/refractory hematologic malignancies. Clin Cancer Res. 2022 Nov 9. [Epub ahead of print] PubMed PMID: 36350312
Ahmed M, Pollyea DA. Lower intensity regimens for acute myeloid leukemia: opportunities and challenges. Leuk Lymphoma. 2022 Nov 2;:1-5. [Epub ahead of print] PubMed PMID: 36323295
Practice Locations
UCHealth Blood Disorders and Cell Therapies Center - Anschutz Medical Campus
1665 Aurora Court
3rd floor, Anschutz Cancer Pavilion
Aurora
, CO
80045
720-848-6400
UCHealth Anschutz Inpatient Pavilion - Anschutz Medical Campus
12605 E. 16th Ave
Aurora
, CO
80045
720-848-0000
Hospital Affiliation
University of Colorado Hospital
Center Affiliations
Specialty Information
Specialties
Internal Medicine, Board Certification (2006, 2016)
Hematology, Board Certification (2010)
Medical Oncology, Board Certification (2011)
Conditions & Treatments
Blood / Lymphatic System - Blood Disorders
Cancers - Leukemia (Adult Acute)
Cancers - Leukemia (Adult Chronic)
Cancers - Lymphoma
Blood / Lymphatic System
Cancers
Clinical Interests
Optimal management of leukemias and their complications

Care Philosophy
I believe in finding the best, most cutting edge treatments to personalize care for my patients


Personal Interests
Dr. Pollyea received his MD degree from the University of Chicago Pritzker School of Medicine. He stayed at the University of Chicago Hospital for his residency in Internal Medicine and served as Chief Medical Resident at Cook County Hospital. He then completed his fellowship training in Hematology and Oncology at Stanford University, where he also completed a Masters degree in Epidemiology with an emphasis on biostatistics and clinical trial design. In 2011 he came to the University of Colorado where he is currently the Clinical Director of Leukemia Services. Dr. Pollyea has served as the Principal Investigator of multiple early-phase clinical trials, and has received funding for his work from the American Society of Hematology, the American Society of Clinical Oncology and the Leukemia and Lymphoma Society. He has over 80 peer-reviewed publications and has spoken at many national and international meetings.
Public Speaking
Yes
I am a frequent speaker to colleagues and patients on subjects related to AML, MDS and MPNs
General Information
Medical Schools
:
MD, University of Chicago Division of the Biological Sciences The Pritzker School of Medicine (2003)
Graduate Schools
:
MS, Stanford University (2011)
Undergraduate Schools
:
BS, Indiana University–Bloomington (IN) (1999)
Residency Programs
:
John H Stroger Hospital of Cook County Program, Chief Resident, Internal Medicine (2007)
University of Chicago Program, Internal Medicine (2006)
Fellowships
:
Stanford University Program, Hematology and Oncology (2010)
Download CV
Languages
:
English
Department
:
Medicine-Hematology