Christina Coughlan, PhD
Assistant Research Professor, Neurology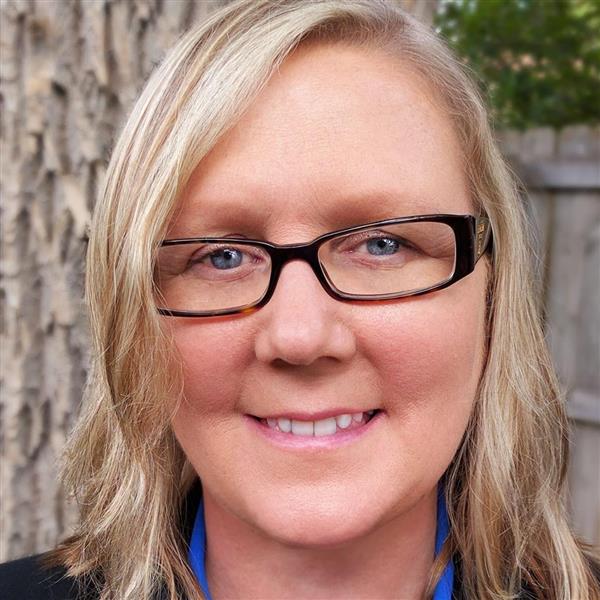 Download CV
Graduate Schools
:
MSCS, University of Colorado Denver (2018)
BA/BS, University College Dublin (1990)
PhD, University College Dublin (1995)
Fellowships
:
University of Pennsylvania Program, Molecular Genetic (2000)
University of Pittsburgh Medical Center, Cell Biology (2003)
Languages
:
English, Gaelic, French
Department
:
Neurology
Professional Titles
Senior Faculty Research Instructor
Recognition & Awards
Nominated for Faculty of the Year award, Community College of Aurora (2017)
I was very honored to be nominated for a Faculty of the Year award while adjunct teaching Microbiology at the Community College of Aurora.
Outstanding Professor of the Year Award, University of Denver. Pioneer Ambassadors, student organization (2007)
I was totally humbled and honored to receive this award. Every year the Pioneers at the University of Denver pick 3 Faculty across the campus to receive these awards. I was one of the three
Teaching
Professor for Paramedics Saint Anthony's (2018)
Graduate School, Emergency Medicine
I teach a bootcamp for Anatomy and Physiology. I also teach the Introductory Basic Pharmacology that includes Receptors, Antagonism, Pharmacodynamics and Drug Dose Calculation and Administration
Publications
Phenotype and Neuronal Cytotoxic Function of Glioblastoma Extracellular Vesicles. Wenbo Zhou †, Daniel Lovasz †, Zoë Zizzo †, Qianbin He, Christina Coughlan, Robert G. Kowalski, Peter G. E. Kennedy, Arin N. Graner, Kevin O. Lillehei, D. Ryan Ormond, A. Samy Youssef, Michael W. Graner and Xiaoli Yu. Biomedicines 2022, 10(11), 2718; https://doi.org/10.3390/biomedicines10112718
Zoster-associated Prothrombotic Plasma Exosomes and Increased Stroke Risk. Bubak AN, Coughlan C, Posey J, Saviola AJ, Niemeyer CS, Lewis SWR, Lopez SB, Solano A, Tyring SK, Delaney C, Neeves KB, Mahalingam R, Hansen KC, Nagel MA.J Infect Dis. 2022 Oct 6;jiac405. Doi. 10.1093/infdis/jiac405.
Imipramine and olanzapine block apoE4-catalyzed polymerization of Aß and show evidence of improving Alzheimer's disease cognition. Johnson, N. R., Wang, A. C. J., Coughlan, C., Sillau, S., Lucero, E., Viltz, L., Markham, N., Allen, C., Dhanasekaran, A. R., Chial, H. J., Potter, H. (2022) Alzheimers Res Ther. 2022 Jun 29;14(1):88. doi: 10.1186/s13195-022-01020-9.PMID: 35768831
Associations of circulating insulin-growth factor-1 (IGF-1) with cognitive functions and quality of life domains in ambulatory young adults with Cerebral Palsy: a pilot study. Ted Kheng Siang Ng, Patricia C. Heyn, Alex Tagawa, Christina Coughlan and James J. Carollo. Neurology-Rehabilitation. 21st May 2022.
The innate immune system stimulating cytokine GM-CSF improves learning/memory and interneuron and astrocyte brain pathology in Dp16 Down syndrome mice and improves learning/memory in wild-type mice. Ahmed M. M., Wang A. C., Elos, M., Chial H. J., Sillau, S., Solano, D. A., Coughlan, C., Aghili, L., Anton, P., Markham, N., Adame, V., Gardiner, K. J., Boyd, T. D., Potter. H. Neurobiol Dis. 2022 Jun 15;168:105694. doi: 10.1016/j.nbd.2022.105694. Epub 2022 Mar 18. PMID: 35307513; PMCID: PMC9045510.
Practice Locations
UCHealth Neurosciences Center - Anschutz Medical Campus
1635 Aurora Ct
4th Floor
Aurora
, CO
80045
720-848-2080
Specialty Information
Specialties
Senior Faculty Research Instructor, Specialized Training (2017)
Nationally Registered Advanced Emergency Medicine Technician (NRAEMT), License (2016)
Basic EKG, Certificate (2015)
IV, Certificate (2015)
Life Coach-Strategic Intervention, Certificate (2015)
Fertility Care Practitioner, Certificate (2009)
PhD Pharmacology, Other (1995)
Bachelors in Science (Hons) Pharmacology and Toxicology, Specialized Training (1990)
Personal Interests
I am Research Scientist who has dedicated my path and career to gaining a better understanding of the underlying molecular pathologies that result in Alzheimer's disease. I am also passionate about Emergency medicine, Teaching, Mentoring, Advising and caring for others. I am a Tony Robbins trained Strategic Intervention (SI) Life coach, a Creighton Fertility Care Practitioner (FCP) and a Nationally Registered Advanced EMT (NRAEMT). I established an LLC in 2015 to serve chronically and acutely ill patients in their homes. I am establishing a new collaboration with Stadium medical to provide much needed care in the Community aswell as a partnership with Truthfullbites, LLC, to provide these same patients services that include food shopping, meal preparation and delivery.
Volunteer Activities
I volunteer with the Saint Vincent de Paul Society, helping those in need of the basic requirements of life such as food and a place to live.
Public Speaking
Yes
While at DU I presented my Research work on Alzheimer's disease and Neurodegeneration to donors and caregivers. I have also presented the work we are performing in the Potter lab at International meetings and locally. I am an Adjunct Professor for many campuses and programs, including currently teaching Basic Anatomy and Physiology bootcamp and Introductory Pharmacology to the paramedics at Saint Anthony's.
General Information
Graduate Schools
:
MSCS, University of Colorado Denver (2018)
BA/BS, University College Dublin (1990)
PhD, University College Dublin (1995)
Fellowships
:
University of Pennsylvania Program, Molecular Genetic (2000)
University of Pittsburgh Medical Center, Cell Biology (2003)
Download CV
Languages
:
English, Gaelic, French
Department
:
Neurology