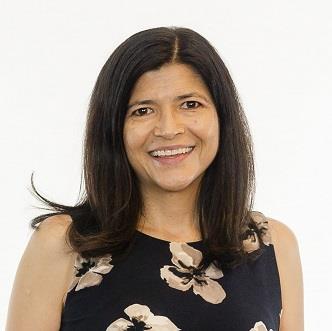 Medical School
:
MD, University of Colorado Denver School of Medicine (1999)
Undergraduate School
:
BS, University of Rochester (NY) (1989)
Internship
:
University of Colorado (2000)
Residency
:
University of Colorado, Internal Medicine (2002)
Fellowships
:
University of Colorado, Endocrinology, Diabetes and Metabolism (2005)
Languages
:
English, Spanish
Department
:
Medicine-Endocrinology/Metabolism/Diabetes
Recognition & Awards
Excellence in Research Award, NIH, NIDDK (2009)
Network for Minority Research Investigators
Publications
Ni K, Tampe CA, Sol K, Richardson DB, Pereira RI. Effect of CGM Access Expansion on Uptake Among Patients on Medicaid With Diabetes. Diabetes Care. 2023 Feb 1;46(2):391-398. PubMed PMID: 36480729
Dhaliwal R, Pereira RI, Diaz-Thomas AM, Powe CE, Yanes Cardozo LL, Joseph JJ. Eradicating Racism: An Endocrine Society Policy Perspective. J Clin Endocrinol Metab. 2022 Apr 19;107(5):1205-1215. PubMed PMID: 35026013
Cervantes L, Hazel CA, Mancini D, Pereira RI, Podewils LJ, Stella SA, Durfee J, Barshney A, Steiner JF. Perspectives of Latinx Individuals Who Were Unvaccinated And Hospitalized for COVID-19: A Qualitative Study. JAMA Netw Open. 2022 Jun 1;5(6):e2218362. PubMed PMID: 35713898
Roncoroni J, Pereira RI, Patel MS, García P. A Mixed Method Examination of Sleep Patterns and Barriers to Sleep in Hispanic Women. J Immigr Minor Health. 2022 Jun;24(3):673-681. PubMed PMID: 34529211
Pereira, RI. Disparities in Diabetes Care and Evidence-Based Programs to Address Them. 2022 Endocrine Case Management: Meet the Professor e-book. Endocrine society.
Practice Locations
Denver Health
777 Bannock St
Denver
, CO
80204
303-436-6000
Hospital Affiliation
Denver Health Medical Center
University of Colorado Hospital
Specialty Information
Specialties
Endocrinology, Diabetes and Metabolism, Board Certification (2004)
Conditions & Treatments
Endocrine System (Hormones)
General Information
Medical Schools
:
MD, University of Colorado Denver School of Medicine (1999)
Undergraduate Schools
:
BS, University of Rochester (NY) (1989)
Internships
:
University of Colorado (2000)
Residency Programs
:
University of Colorado, Internal Medicine (2002)
Fellowships
:
University of Colorado, Endocrinology, Diabetes and Metabolism (2005)
Languages
:
English, Spanish
Department
:
Medicine-Endocrinology/Metabolism/Diabetes
SOM Resources
CU Resources
Contact Us
CU Anschutz
Fitzsimons Building


13001 East 17th Place

Campus Box C290

Aurora, CO 80045

Update My Profile

;