GeeMei Tan, MD
Professor of Clinical Practice, Anesthesiology-Pediatric Anesthesiology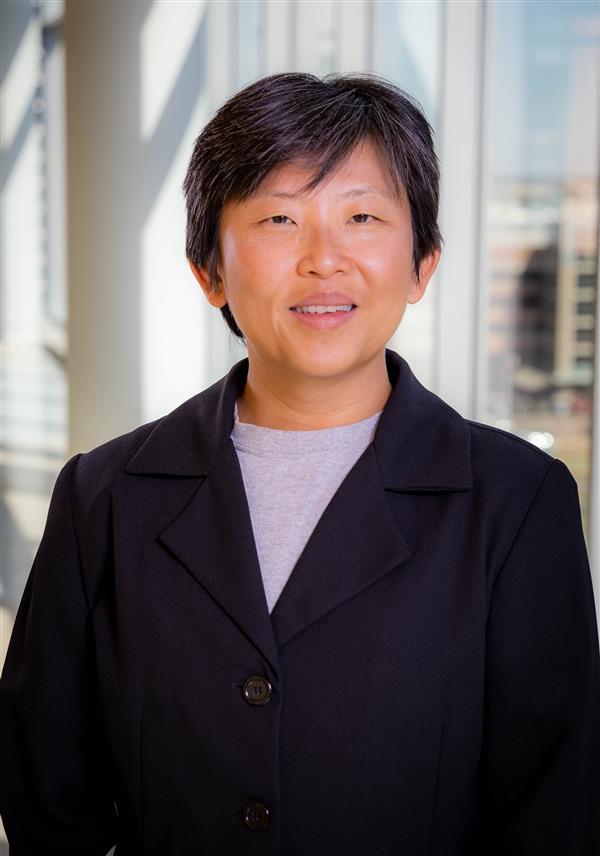 Medical Schools
:
MD, National University of Singapore (1993)
MMed, National University of Singapore (2002)
Graduate School
:
MB, National University of Singapore (1993)
Fellowships
:
University of Colorado (Children's Hospital Colorado) Program, Pediatric Anesthesiology (2004)
Languages
:
English
Department
: Anesthesiology-Pediatric Anesthesiology
Publications
Owusu-Agyemang P, Tsai JY, Kapoor R, Van Meter A, Tan GM, Peters S, Opitz L, Pedrotti D, DeSoto HS, Zavala AM. Survey of Anesthesia, Sedation, and Non-sedation Practices for Children Undergoing Repetitive Cranial or Craniospinal Radiotherapy. Cureus. 2022 Apr;14(4):e24075. PubMed PMID: 35573580
Fleming JM, Ross S, Hoffman LM, Coughlin R, Crombleholme TM, Mong DA, Hilden J, Maloney K, Tan GM. Pediatric mediastinal mass algorithm: A quality improvement initiative to reduce time from presentation to biopsy. Paediatr Anaesth. 2021 Aug;31(8):885-893. PubMed PMID: 34002917
Soneru CN, Fernandez AM, Bradford V, Staffa SJ, Raman VT, Cravero J, Zurakowski D, Meier PM. A survey of the global impact of COVID-19 on the practice of pediatric anesthesia: A study from the pediatric anesthesia COVID-19 Collaborative Group. Paediatr Anaesth. 2021 Jun;31(6):720-729. PubMed PMID: 33687737
Tan GM, Guinn NR, Frank SM, Shander A. Proceedings From the Society for Advancement of Blood Management Annual Meeting 2017: Management Dilemmas of the Surgical Patient-When Blood Is Not an Option. Anesth Analg. 2018 Jun 28. [Epub ahead of print] PubMed PMID: 29958216
Novais EN, Carry PM, Kestel LA, Koerner J, Tan GM. Factors That Predict Blood Loss After Bernese Periacetabular Osteotomy. Orthopedics. 2016 Aug 30;:1-7. [Epub ahead of print] PubMed PMID: 27575038
Specialty Information
Specialties
Pediatric Anesthesiology
State of Colorado Medical License , License (2007)
Controlled Substance Registration Certificate, Certificate (2006)
Care Philosophy
I treat all of my patients the same way that I would want my children to be treated during what may be one of the most trying (surgeries and procedures) times in their lives. Ensuring comfort and safety for my patients and their families.


General Information
Medical Schools
:
MD, National University of Singapore (1993)
MMed, National University of Singapore (2002)
Graduate Schools
:
MB, National University of Singapore (1993)
Fellowships
:
University of Colorado (Children's Hospital Colorado) Program, Pediatric Anesthesiology (2004)
Languages
:
English
Department
: Anesthesiology-Pediatric Anesthesiology