Patricia C. Heyn, PhD, FACRM, FGSA
Associate Clinical Professor, Physical Medicine & Rehabilitation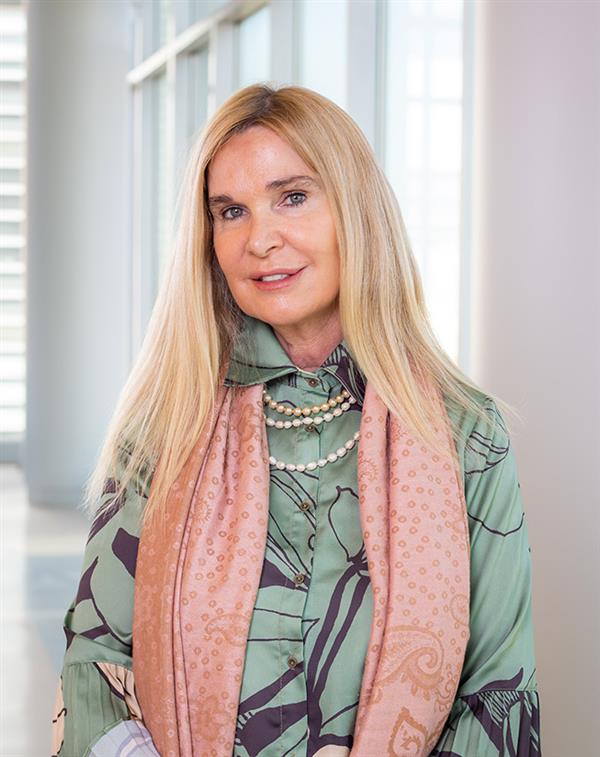 Fellowships
:
University of Texas Medical Branch Hospitals Program, Physical Medicine and Rehabilitation (2004)
Languages
:
English, Portuguese, Spanish
Department
:
Physical Medicine & Rehabilitation
Professional Titles
Associate Professor of Physical Medicine and Rehabilitation
Recognition & Awards
NIH/NIDDK NMRI Workshop Faculty Travel Award, NIH/NIDDK (2019)
Women in Rehabilitation Science Award, American Congress of Rehabilitation Medicine (2018)
Awarded for her excellence, mentoring and scientific contribution to the filed of rehabilitation medicine
Best Research Poster Award, Neurodegenerative Diseases Networking Group, American Congress of Rehabilitation Medicine (2017)
Fellow Award, Gerontological Society of America (2016)
Fellow Award, American Congress of Rehabilitation Medicine (2016)
Research Interests
Wellness, Health Promotion, Exercise Recommendations, Disability, Alzheimer's Disease, Frailty and Sarcopenia Syndrome
Publications
Faieta, J.M., Devos, H., Vaduvathiriyan, P. et al Heyn PC. (2021) Exercise interventions for older adults with Alzheimer's disease: a systematic review and meta-analysis protocol. Syst Rev 10, 6 (2021). https://doi.org/10.1186/s13643-020-01555-8
Heyn PC & Santos FH (2021). Chapter 11: Successful Aging in the Mental Health, Intellectual Disabilities and the Aging Process, Springer, ED. Prof.Vee P. Prasher, Prof. Philip W. Davidson and Prof. Flavia H. Santos
Kim S, Thompson K, Winckel AV, Heyn PC (in-oress). Chapter 78: Complementary Integrative Medicine in the Brain Injury Medicine, Third Edition. ED. Nathan Zasler, Douglas Katz, Ross Zafonte,
NG TKS, Tagawa A, Chu-Man HO R, Larbi A, Kua EH, Mahendra R, Carollo J, Heyn PC (in press). Commonalities in biomarkers and phenotypes between mild cognitive impairment and cerebral palsy: a pilot exploratory study. Aging
ACS TQIP Best Practice Guidelines, Geriatric Trauma Management Revised (in-press), Trauma Quality Improvement Program, American College of Surgeons.
Specialty Information
Specialties
Clinical Exercise Instructor, American College of Sports Medicine, Certificate (2015)
Neurologic Rehabilitation, Specialized Training (2003)
Gerontologist, Certificate (2001)
Clinical Interests
Brain Health, Wellness, Patient Self-Health Promotion Empowerment

Care Philosophy
Support patients to take control over their health by proper self-health promotion management strategies and self-empowerment


Personal Interests
In my spare time, I enjoy swimming, exercising, travel to exotic places and playing with my children.
Volunteer Activities
I am dedicated to improve the health and the quality of life of individuals with disabilities and the elderly: health fair, community education and participation
Public Speaking
Yes
1) Wellness Health Promotion Strategies 2) Self-Health Management and Empowerment 3) Patient-Centered Outcomes 3) Cognitive and Brain Health 4) Exercise training and brain health
General Information
Fellowships
:
University of Texas Medical Branch Hospitals Program, Physical Medicine and Rehabilitation (2004)
Languages
:
English, Portuguese, Spanish
Department
:
Physical Medicine & Rehabilitation