Steven Lowenstein, MD, MPH
Professor, Emergency Medicine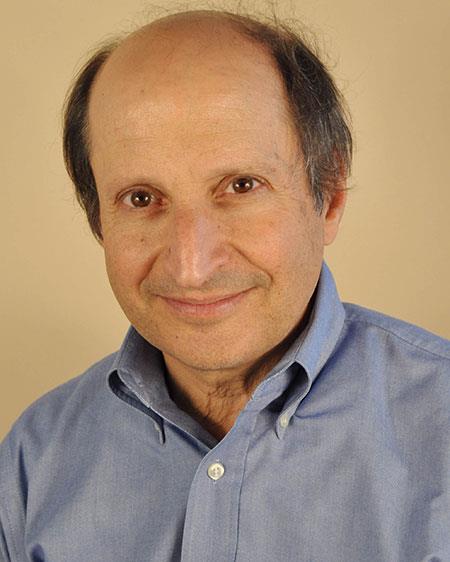 Medical School
:
MD, Mount Sinai School of Medicine (1976)
Graduate School
:
MPH, Boston University (1985)
Undergraduate School
:
AB, Brown University (RI) (1972)
Internship
:
University of Colorado (1977)
Residencies
:
University of Colorado, Chief Resident, Internal Medicine (1981)
University of Colorado, Internal Medicine (1979)
Languages
:
English, Spanish
Department
:
Emergency Medicine
Professional Titles
Professor of Community and Behavioral Health
Associate Dean for Faculty Affairs
Recognition & Awards
Faculty Professionalism Award, University of Colorado School of Medicine (2010)
2010 Faculty Professionalism Award. Presented at the Annual White Coat/Stethoscope Ceremony and Gold Humanism Honor Society Induction Ceremony. University of Colorado School of Medicine, August 13, 2010.
Hal Jayne Award for Excellence in Education , Society for Academic Emergency Medicine (2009)

Meritorious Service Award, Colorado Chapter, American College of Emergency Physicians (2009)
First Meritorious Service Award presented by the Colorado Chapter of the American College of Emergency Physicians – for significant contributions to the advancement of emergency medicine. November 11, 2009.
Outstanding Research Mentor Award, University of Colorado Denver's Clinical Sciences Program (2006)

Publications
Repine KM, Bawmann O, Mendlen M, Lowenstein SR. Investigating Wellness and Burnout Initiatives for Anesthesiology Resident Physicians: Time for Evidence-Based Investigation and Implementation. Anesthesiol Clin. 2022 Jun;40(2):275-285. PubMed PMID: 35659400
Saifee J, Franco-Paredes C, Lowenstein SR. Refugee Health During COVID-19 and Future Pandemics. Curr Trop Med Rep. 2021;8(3):1-4. PubMed PMID: 34306967
Lind KT, Osborne CM, Badesch B, Blood A, Lowenstein SR. Ending student mistreatment: early successes and continuing challenges. Med Educ Online. 2020 Dec;25(1):1690846. PubMed PMID: 31787035
Sriram I, Harland R, Lowenstein SR. I, EHR. J Hosp Med. 2020 Feb 1;15(2):119-120. PubMed PMID: 31112500
Patten M, Lowenstein S. The Duty to Vote: The case for a civic engagement curriculum in medical education. Colorado Medicine. 2020; 117(5): 10-11.
Practice Locations
UCHealth Emergency Care - Anschutz Medical Campus (Hospital-based)
12505 E. 16th Ave
Aurora
, CO
80045
720-848-9111
Hospital Affiliation
University of Colorado Hospital
Specialty Information
Specialties
Emergency Medicine, Board Certification
Internal Medicine, Board Certification
Conditions & Treatments
General Information
Medical Schools
:
MD, Mount Sinai School of Medicine (1976)
Graduate Schools
:
MPH, Boston University (1985)
Undergraduate Schools
:
AB, Brown University (RI) (1972)
Internships
:
University of Colorado (1977)
Residency Programs
:
University of Colorado, Chief Resident, Internal Medicine (1981)
University of Colorado, Internal Medicine (1979)
Languages
:
English, Spanish
Department
:
Emergency Medicine