Natalie Abramson, PhD, MA
Assistant Clinical Professor, Pediatrics-Endocrinology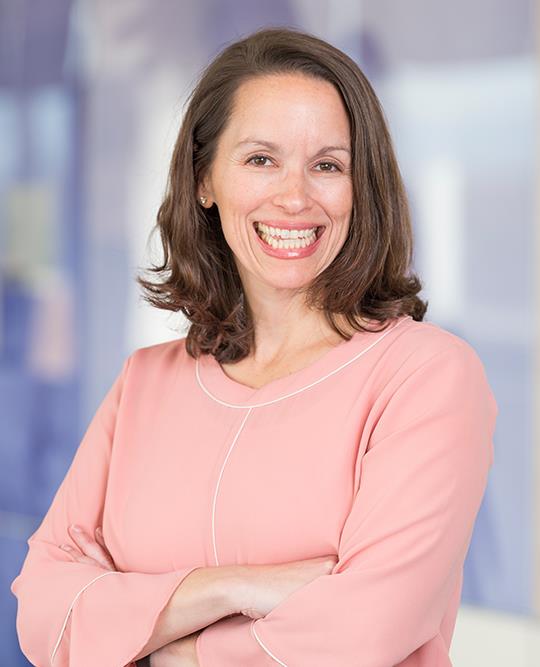 Download CV
Graduate School
:
PhD, Case Western Reserve University (2002)
Undergraduate School
:
BA, Trinity College (CT) (1994)
Internship
:
Brown University Program (2002)
Fellowships
:
Brown University Program, Psychology (2001)
Brown University (Women and Infants Hospital of Rhode Island) Program, Psychology (2002)
University of Colorado, Psychology (2003)
Languages
:
English
Department
:
Pediatrics-Endocrinology
Publications
Walders-Abramson N, Venditti EM, Ievers-Landis CE, Anderson B, El Ghormli L, Geffner M, Kaplan J, Koontz MB, Saletsky R, Payan M, Yasuda P, Treatment Options for Type 2 Diabetes in Adolescents and Youth (TODAY) Study Group. Relationships among stressful life events and physiological markers, treatment adherence, and psychosocial functioning among youth with type 2 diabetes. J Pediatr. 2014 Sep;165(3):504-508.e1. PubMed PMID: 24948348
Walders-Abramson N. Depression and quality of life in youth-onset type 2 diabetes mellitus. Curr Diab Rep. 2014 Jan;14(1):449. PubMed PMID: 24277675
Specialty Information
Specialties
Psychology
Child & Adolescent Psychology, Specialized Training (0001)
Conditions & Treatments
Child and Teen Health
Mental Health and Behavior
Clinical Interests
My many clinical interests include physical activity promotion, nutritional changes and Type 2 Diabetes.

Care Philosophy
I support children, adolescents and families in their efforts to optimally manage chronic illness and to accomplish a healthy lifestyle.


General Information
Graduate Schools
:
PhD, Case Western Reserve University (2002)
Undergraduate Schools
:
BA, Trinity College (CT) (1994)
Internships
:
Brown University Program (2002)
Fellowships
:
Brown University Program, Psychology (2001)
Brown University (Women and Infants Hospital of Rhode Island) Program, Psychology (2002)
University of Colorado, Psychology (2003)
Download CV
Languages
:
English
Department
:
Pediatrics-Endocrinology