Kathryn Collins, MD
Professor, Pediatrics-Cardiology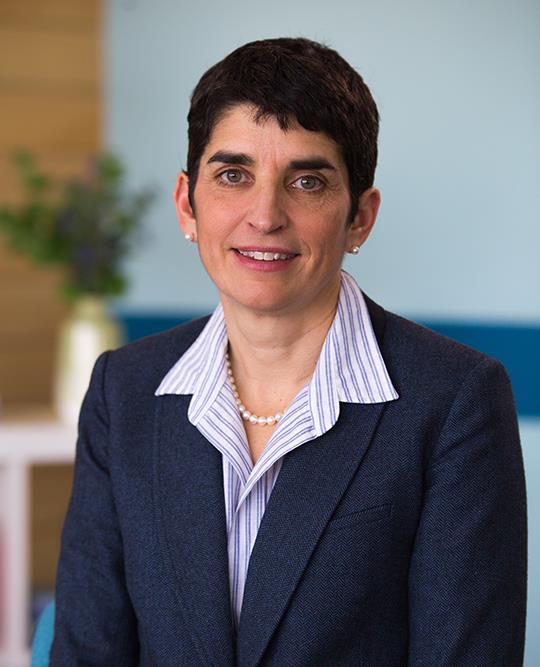 Medical School
:
MD, University of Washington School of Medicine (1993)
Graduate School
:
MS, University of California, San Francisco (2004)
Undergraduate School
:
BA, Stanford University (CA) (1988)
Residency
:
New York Presbyterian Hospital (Columbia Campus) Program, Chief Resident, Pediatrics (1997)
Fellowships
:
Children's Hospital (Boston) Program, Pediatric Cardiology (1999)
University of California (San Francisco) School of Medicine Program, Electrophysiology (2001)
Languages
:
English
Department
:
Pediatrics-Cardiology
Professional Titles
Director, Pediatric Arrhythmia Center
Research Interests
My research interests include treatments, primarily ablation therapies, for heart rhythm abnormalities in children. I have an interest in disease which result in arrhythmias/passing out with exercise. We as a team are evaluating cardiac rhythm devive use and management in children and adults with congenital heart disease.
Publications
Turan O, Marshall T, Runciman M, Schaffer M, von Alvensleben J, Collins KK. Assessment of paediatric exertional or peri-exertional syncope: does the story matter?. Cardiol Young. 2023 Jan 6;:1-6. [Epub ahead of print] PubMed PMID: 36606400
von Alvensleben JC, Sandhu A, Chang S, Runciman DM, Wehrmann M, Tzou DW, Schäfer M, Collins KK. High-density electroanatomic mapping with grid catheter in pediatrics and congenital heart disease. J Interv Card Electrophysiol. 2022 Sep 15. [Epub ahead of print] PubMed PMID: 36104612
Schäfer M, Frank BS, Ivy DD, Mitchell MB, Collins KK, Jone PN, von Alvensleben JC. Repolarization Dispersion Is Associated With Diastolic Electromechanical Discoordination in Children With Pulmonary Arterial Hypertension. J Am Heart Assoc. 2022 Mar 15;11(6):e024787. PubMed PMID: 35229614
von Alvensleben JC, Collins KK. The Year in Pediatric Electrophysiology: 2021. J Innov Card Rhythm Manag. 2022 Jan;13(1):4825-4828. PubMed PMID: 35127234
Burkett DA, Runciman M, Jone PN, Collins KK. Transesophageal three-dimensional echocardiographic guidance for pacemaker lead extraction. Pacing Clin Electrophysiol. 2021 Apr;44(4):641-650. PubMed PMID: 33565632
Specialty Information
Specialties
Pediatric Cardiology, Board Certification (2000, 2017)
Pediatrics, Board Certification (1996, 2002)
IBHRE Certification for for Heart Rhythm Specialist, International Certificate (2013)
Conditions & Treatments
Heart and Circulation - Arrhythmia
Child and Teen Health
Heart and Circulation
Clinical Interests
My clinical interests include the care of infant, child, or adult congenital heart disease patient with concerns for a heart rhythm abnormality.

Care Philosophy
As Director of the Pediatric Arrhythmia Team, my goal is for myself and the team to provide the highest standard of care and all 'cutting edge' medical therapies to our patients. My personal care philosophy is that I discuss all options to patients and their families and we make joint decisions as to the best steps moving forward.


Personal Interests
running, hiking, skiing, taking care of 3 dogs
Volunteer Activities
Highline Canal Conservatory and my children's high school
Public Speaking
Yes
I have presented in community settings on topics such as passing out, potential hidden heart disease in athletes, EKG screening, the value of CPR training, and public access to AEDs.
General Information
Medical Schools
:
MD, University of Washington School of Medicine (1993)
Graduate Schools
:
MS, University of California, San Francisco (2004)
Undergraduate Schools
:
BA, Stanford University (CA) (1988)
Residency Programs
:
New York Presbyterian Hospital (Columbia Campus) Program, Chief Resident, Pediatrics (1997)
Fellowships
:
Children's Hospital (Boston) Program, Pediatric Cardiology (1999)
University of California (San Francisco) School of Medicine Program, Electrophysiology (2001)
Languages
:
English
Department
:
Pediatrics-Cardiology