Ayelet Talmi, PhD
Professor, Psychiatry-Harris Program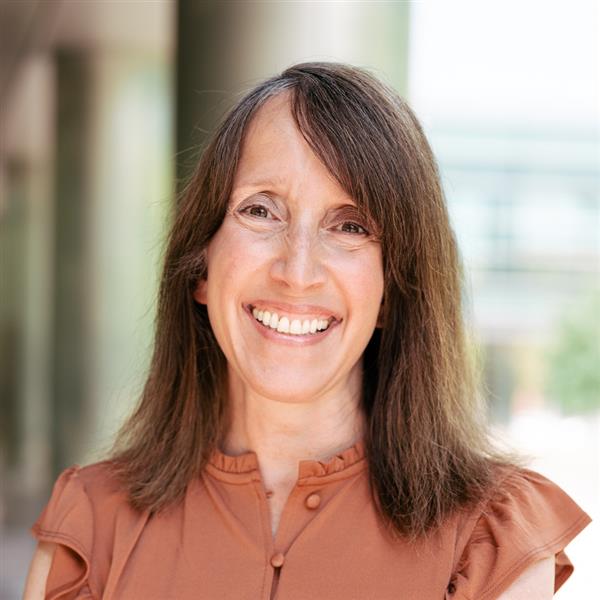 Download CV
Graduate Schools
:
MA, University of Denver (1997)
PhD, University of Denver (2001)
Undergraduate School
:
Internship
:
University of Colorado (Children's Hospital Colorado) Child Psychology Program (2001)
Fellowships
:
University of Colorado, Developmental Psychobiology Research Group (DPRG) (2003)
Languages
:
English
Department
:
Psychiatry-Harris Program
Professional Titles
Director, Harris Program
Director, Section of Integrated Behavioral Health
Publications
Glover J, Lynn C, Holzman JBW, Germone M, Talmi A. Working toward Socially Responsive Recruitment Practices of Psychology Interns in an Academic Medical Center. J Pediatr Psychol. 2022 Oct 19;47(10):1110-1124. PubMed PMID: 35877078
von Schulz J, Serrano V, Buchholz M, Natvig C, Talmi A. Increased behavioral health needs and continued psychosocial stress among children with medical complexity and their families during the COVID-19 pandemic. Infant Ment Health J. 2022 Jan;43(1):111-126. PubMed PMID: 34973062
Talmi A. The impact of COVID-19 on the continuum of integrated perinatal, infant, and early childhood behavioral health services. Infant Ment Health J. 2022 Jan;43(1):82-84. PubMed PMID: 34936116
Talmi, A. & Browne, J. V. (2022). Regulation, Relationships, and Reflection: Developmental Care in the NICU. In A.G. Dempsey, J.C.M. Cole, & S.N. Saxton (Eds.), Behavioral Health Services with High-Risk Infants and Families. Oxford University Press.
Kelsay, K., Glaze, K., & Talmi, A. (2022). Child & adolescent psychiatric disorders & psychosocial aspects of pediatrics. In M. Bunik, W. W. Hay, Jr., M. J. Levin, R. R. Deterding, and M. Abzug (Eds.), Current Diagnosis and Treatment: Pediatrics, 26th Edition. McGraw-Hill.
Specialty Information
Specialties
Psychology (2001)
Endorsement for Culturally Sensitive, Relationship-Focused Practice Promoting Infant Mental Health (IMH-E ®), Certificate (2015)
Conditions & Treatments
Child and Teen Health
Primary Care
Mental Health and Behavior
General Information
Graduate Schools
:
MA, University of Denver (1997)
PhD, University of Denver (2001)
Internships
:
University of Colorado (Children's Hospital Colorado) Child Psychology Program (2001)
Fellowships
:
University of Colorado, Developmental Psychobiology Research Group (DPRG) (2003)
Download CV
Languages
:
English
Department
:
Psychiatry-Harris Program