Debnath Chatterjee, MD
Professor, Anesthesiology-Pediatric Anesthesiology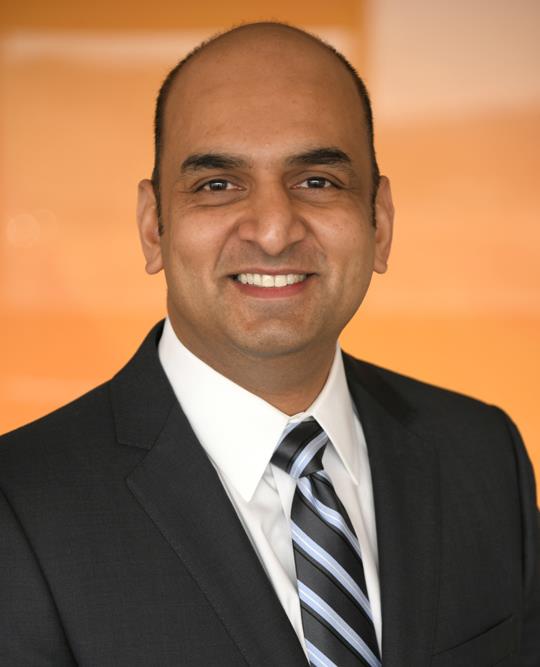 Medical School
:
MBBS, Jawaharlal Institute of Postgraduate Medical Education & Research, India (1996)
Internship
:
New York Hospital Medical Center of Queens/Cornell University Medical College Program (2000)
Residency
:
SUNY Upstate Medical University Program, Chief Resident, Anesthesiology (2003)
Fellowships
:
Children's Hospital (Boston) Program, Pediatric Anesthesiology (2004)
Languages
:
English, Bengali, Tamil, Hindi
Department
: Anesthesiology-Pediatric Anesthesiology
Professional Titles
Director of Fetal Anesthesia, Colorado Fetal Care Center
Program Director, Pediatric Anesthesiology Fellowship, University of Colorado
Teaching
Associate Professor of Anesthesiology (2014)
School of Medicine, Anesthesiology
Publications
Svoboda E, Chatterjee D, Harnke B. Do I Need to Ask Permission? Applying Fair Use to Educational Activities. J Grad Med Educ. 2022 Oct;14(5):515-518. PubMed PMID: 36274768
Baschat AA, Blackwell SB, Chatterjee D, Cummings JJ, Emery SP, Hirose S, Hollier LM, Johnson A, Kilpatrick SJ, Luks FI, Menard MK, McCullough LB, Moldenhauer JS, Moon-Grady AJ, Mychaliska GB, Narvey M, Norton ME, Rollins MD, Skarsgard ED, Tsao K, Warner BB, Wilpers A, Ryan G. Care Levels for Fetal Therapy Centers. Obstet Gynecol. 2022 Jun 1;139(6):1027-1042. PubMed PMID: 35675600
Lee AJ, Huffmyer JL, Thiele EL, Zeitlin PL, Chatterjee D. In Response. Anesth Analg. 2022 Jul 1;135(1):e7. PubMed PMID: 35709461
Lee AJ, Huffmyer JL, Thiele EL, Zeitlin PL, Chatterjee D. The Changing Face of Cystic Fibrosis: An Update for Anesthesiologists. Anesth Analg. 2022 Jun 1;134(6):1245-1259. PubMed PMID: 35020677
Norton ME, Cassidy A, Ralston SJ, Chatterjee D, Farmer D, Beasley AD, Dragoman M. Society for Maternal-Fetal Medicine (SMFM) Consult Series #59: The use of analgesia and anesthesia for maternal-fetal procedures. Am J Obstet Gynecol. 2021 Aug 27. [Epub ahead of print] PubMed PMID: 34461076
Professional Memberships
American Society of Anesthesiology, Member
Society for Pediatric Anesthesia, Member
International Anesthesia Research Society, Member
Society for Education in Anesthesia, Member
Colorado Society of Anesthesiology, Member
Pediatric Anesthesiology Program Directors Association, Member
American Board of Anesthesiology, Oral Board Examiner
OpenAnesthesia, Editor-in-Chief
American Academy of Pediatrics Section on Anesthesiology and Pain Medicine, Chair-Elect
Specialty Information
Specialties
Anesthesiology, Board Certification (2004, 2014)
Pediatric Anesthesiology, Board Certification (2015)
Conditions & Treatments
Clinical Interests
My clinical interests include anesthesia for fetal interventions, including minimally invasive procedures, open mid-gestation fetal surgeries and EXIT procedures. I also practice as a pediatric anesthesiologist providing perioperative anesthesia care for children undergoing a wide variety of surgical and medical procedures.

Care Philosophy
I strive to provide the safest and highest quality of care for all my patients.


Personal Interests
In my spare time, I enjoy being outdoors-hiking, biking and skiing with my wife and two children
Public Speaking
Yes
Anesthesia for Fetal Interventions
General Information
Medical Schools
:
MBBS, Jawaharlal Institute of Postgraduate Medical Education & Research, India (1996)
Internships
:
New York Hospital Medical Center of Queens/Cornell University Medical College Program (2000)
Residency Programs
:
SUNY Upstate Medical University Program, Chief Resident, Anesthesiology (2003)
Fellowships
:
Children's Hospital (Boston) Program, Pediatric Anesthesiology (2004)
Languages
:
English, Bengali, Tamil, Hindi
Department
: Anesthesiology-Pediatric Anesthesiology