Kevin Deane, MD
Professor, Medicine-Rheumatology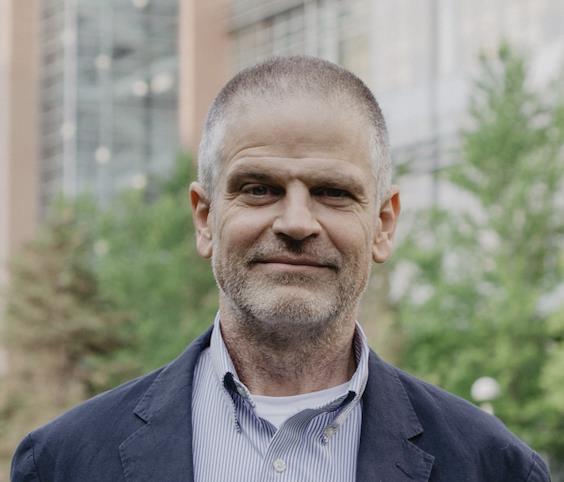 Medical School
:
MD, Loma Linda University School of Medicine (1997)
Graduate School
:
PhD, University of Colorado Denver (2011)
Undergraduate School
:
BA, University of California–Davis (CA) (1997)
Internship
:
University of Colorado (1998)
Fellowships
:
University of Colorado, Rheumatology (2004)
Languages
:
English
Department
:
Medicine-Rheumatology
Professional Titles
Associate Professor of Medicine
Recognition & Awards
Golden Apple Teaching Award, University of Colorado (2001)
Also awarded in 1999
Research Interests
Much of my research is focused on learning how we can identify individuals who are at risk of getting autoimmune disease before they are sick, and then prevent that disease from developing. In particular, I am the lead investigator on a trial in the USA called 'StopRA' where we identify people at-risk for future RA through a blood test, and then investigate whether treating them with a drug can delay or prevent future disease. You can learn more about this study as well as my other research in rheumatoid arthritis and other autoimmune diseases by visiting www.stop-ra.org or calling (303) 724-8330.
Publications
Moon JS, Younis S, Ramadoss NS, Iyer R, Sheth K, Sharpe O, Rao NL, Becart S, Carman JA, James EA, Buckner JH, Deane KD, Holers VM, Goodman SM, Donlin LT, Davis MM, Robinson WH. Cytotoxic CD8( ) T cells target citrullinated antigens in rheumatoid arthritis. Nat Commun. 2023 Jan 19;14(1):319. PubMed PMID: 36658110
Haville S, Deane KD. Pre-RA: Can early diagnosis lead to prevention?. Best Pract Res Clin Rheumatol. 2022 Jan 3;:101737. [Epub ahead of print] PubMed PMID: 34991984
Okamoto Y, Devoe S, Seto N, Minarchick V, Wilson T, Rothfuss HM, Mohning MP, Arbet J, Kroehl M, Visser A, August J, Thomas SM, Charry LL, Fleischer C, Feser ML, Frazer-Abel AA, Norris JM, Cherrington BD, Janssen WJ, Kaplan MJ, Deane KD, Holers VM, Demoruelle MK. Association of Sputum Neutrophil Extracellular Trap Subsets With IgA Anti-Citrullinated Protein Antibodies in Subjects at Risk for Rheumatoid Arthritis. Arthritis Rheumatol. 2022 Jan;74(1):38-48. PubMed PMID: 34369110
Moore RE, Wang T, Duvvuri B, Feser ML, Deane KD, Solomon JJ, Nelson JL, Demoruelle MK, Lood C. Anti-mitochondrial antibodies predict erosive disease development in rheumatoid arthritis. Arthritis Rheumatol. 2022 Dec 29. [Epub ahead of print] PubMed PMID: 36580020
Deane KD. Targeting Environmental Risks to Prevent Rheumatic Disease. Rheum Dis Clin North Am. 2022 Nov;48(4):931-943. PubMed PMID: 36333004
Practice Locations
UCHealth Rheumatology Clinic - Anschutz Medical Campus
1635 Aurora Ct
4th Floor
Aurora
, CO
80045
720-848-7700
Hospital Affiliation
University of Colorado Hospital
Veterans Affairs Medical Center
Specialty Information
Specialties
Rheumatology, Board Certification (2004)
Internal Medicine, Board Certification (2001)
Clinical Interests
I am interested in the management of a wide-variety of autoimmune diseases including rheumatoid arthritis and lupus.


Public Speaking
Yes
I enjoy giving lectures to the general community as well as health-care providers and researchers on how autoimmune diseases like rheumatoid arthritis develop, and how we may ultimately be able to prevent these diseases.
General Information
Medical Schools
:
MD, Loma Linda University School of Medicine (1997)
Graduate Schools
:
PhD, University of Colorado Denver (2011)
Undergraduate Schools
:
BA, University of California–Davis (CA) (1997)
Internships
:
University of Colorado (1998)
Fellowships
:
University of Colorado, Rheumatology (2004)
Languages
:
English
Department
:
Medicine-Rheumatology