Robert Breeze, MD
Professor, Neurosurgery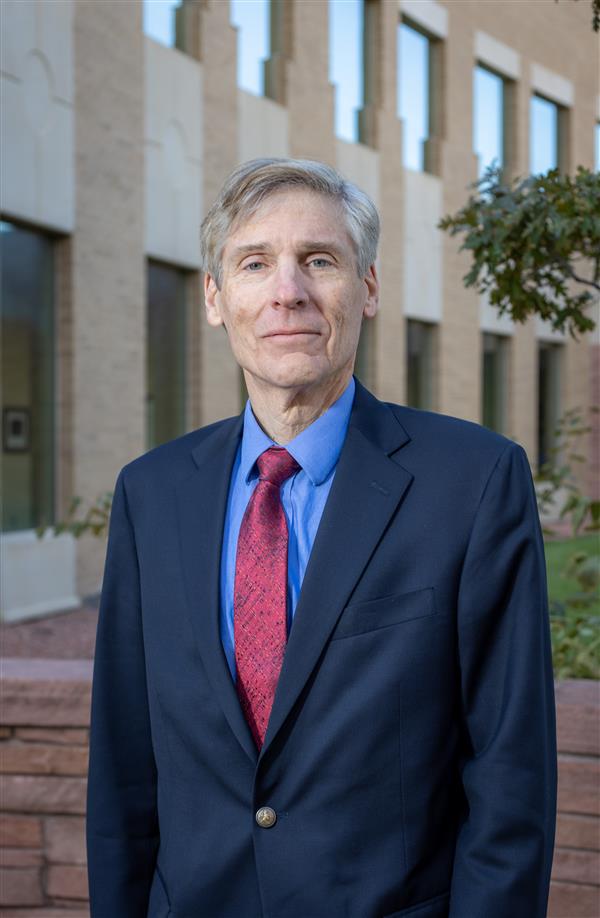 Download CV
Medical School
:
MD, University of California, San Diego School of Medicine (1981)
Undergraduate Schools
:
BS, University of California–Irvine (CA) (1977)
BA, University of California–Irvine (CA) (1977)
Internship
:
University of Southern California/LAC+USC Medical Center Program (1982)
Residency
:
University of Southern California/California Hospital Medical Center (Los Angeles) Program, Neurological Surgery (1987)
Languages
:
English
Department
:
Neurosurgery
Research Interests
I am interested in cerebral aneurysms, vascular malformations, carotid disease, skull base surgery, trigeminal neuralgia and stereotactic radiosurgery.
Publications
Greene PE, Fahn S, Eidelberg D, Bjugstad KB, Breeze RE, Freed CR. Persistent dyskinesias in patients with fetal tissue transplantation for Parkinson disease. NPJ Parkinsons Dis. 2021 Apr 23;7(1):38. PubMed PMID: 33893319
Breeze RE, Craig DB. Microvascular Decompression for Trigeminal Neuralgia: A Durable, Noncompressive Technique Using Teflon Secured With Mini Clip. Oper Neurosurg (Hagerstown). 2019 May 1;16(5):580-582. PubMed PMID: 30982904
Carr SB, Imbarrato G, Breeze RE, Wilkinson CC. Clip ligation for ruptured intracranial aneurysm in a child with Loeys-Dietz syndrome: case report. J Neurosurg Pediatr. 2018 Jan 19;:1-5. [Epub ahead of print] PubMed PMID: 29350591
Robin TP, Breeze RE, Smith DE, Rusthoven CG, Lewis KD, Gonzalez R, Brill A, Saiki R, Stuhr K, Gaspar LE, Karam SD, Raben D, Kavanagh BD, Nath SK, Liu AK. Immune checkpoint inhibitors and radiosurgery for newly diagnosed melanoma brain metastases. J Neurooncol. 2018 Oct;140(1):55-62. PubMed PMID: 29909499
Saiki R, Brill A, Breeze RE. Four-year Survival (and Counting) after Stereotactic Radiosurgery to Nearly 100 Brain Metastases: A Case Report. Cureus. 2018 Jan 23;10(1):e2103. PubMed PMID: 29581915
Professional Memberships
Denver County Medical Association, Member
Colorado Medical Association, Member
American Medical Association, Member
Colorado Neurosurgical Society, Member
Congress of Neurological Surgeons, Member
American Association of Neurological Surgeons, Member
Society of University Neurosurgeons, Member
American Society of Interventional and Therapeutic Neuroradiology, Member
Society of Neurological Surgeons, Member
Specialty Information
Specialties
Neurological Surgery, Board Certification (1991)
Clinical Interests
My clinical areas of expertise are cerebral aneurysm surgery, surgery on other vascular lesions (arteriovenous malformations, A-V fistulas, cavernous malformations), surgical management of trigeminal neuralgia, stereotactic radiosurgery (including Gamma Knife) for a variety of intracranial pathologies, including brain metastases and surgery for benign intracranial tumors (such as meningiomas, vestibular schwannomas & colloid cysts) I was part of the team that performed the first American fetal cell transplant for Parkinson's Disease and was the Co-Principal Investigator on the first NIH-sponsored trial of fetal cell implantation for Parkinson's Disease.


General Information
Medical Schools
:
MD, University of California, San Diego School of Medicine (1981)
Undergraduate Schools
:
BS, University of California–Irvine (CA) (1977)
BA, University of California–Irvine (CA) (1977)
Internships
:
University of Southern California/LAC+USC Medical Center Program (1982)
Residency Programs
:
University of Southern California/California Hospital Medical Center (Los Angeles) Program, Neurological Surgery (1987)
Download CV
Languages
:
English
Department
:
Neurosurgery