Meredith Tennis, PhD
Associate Professor, Medicine-Pulmonary Sciences & Critical Care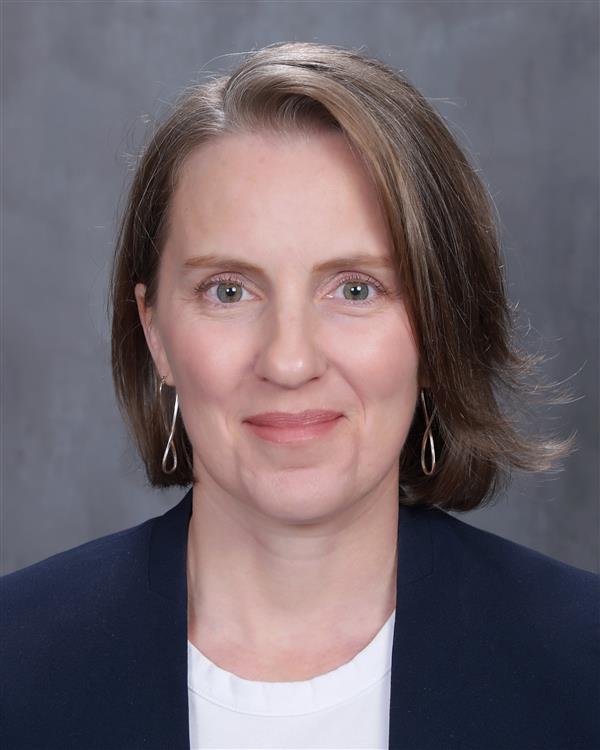 Graduate School
:
PhD, Georgetown University (2006)
Undergraduate School
:
BS, Gonzaga University (WA) (1997)
Fellowships
:
University of Colorado, Postdoctoral Fellowship- Cardio Vascular Pulmonary/Cancer Biology (2011)
Department
:
Medicine-Pulmonary Sciences & Critical Care
Professional Titles
Anschutz Medical Campus Director, CU Science Discovery
Research Interests
Research in the Tennis Lab is focused on investigating signaling pathways in premalignant lung lesions and lung cancer chemoprevention. Projects include response prediction and monitoring biomarkers for targeted lung cancer chemoprevention, characterizing in vivo and ex vivo mouse models of early lung cancer progression, and the role of Frizzled 9 in early lung lesions and chemoprevention. Our publications include work on the role of Sprouty4 in tumor suppressive Wnt signaling, methylation of Wn7a, the importance of Frizzled 9 for activity of the lung cancer chemoprevention drug iloprost, primary tumor vs breast metastasis determination, and lung tumor associated macrophages. Translational research projects allow us to pursue prevention research that includes strong collaborations with clinicians at the University of Colorado Anschutz Medical Campus and the Rocky Mountain Regional VA Medical Center. The Tennis Lab is also committed to mentoring young scientists from all backgrounds who are interested in cancer research and we promote STEM outreach and education through involvement with CU Science Discovery and other community programs.
Publications
Dwyer-Nield L, Keith RL, Tennis MA. Protocol for intranasal chemoprevention delivery in a urethane mouse lung cancer model. STAR Protoc. 2022 Dec 16;3(4):101750. PubMed PMID: 36201319
Sompel K, Dwyer-Nield LD, Smith AJ, Elango AP, Vanderlinden LA, Kopf K, Keith RL, Tennis MA. Loss of Frizzled 9 in Lung Cells Alters Epithelial Phenotype and Promotes Premalignant Lesion Development. Front Oncol. 2022;12:815737. PubMed PMID: 35924166
Dwyer-Nield LD, McArthur DG, Hudish TM, Hudish LI, Mirita C, Sompel K, Smith AJ, Alavi K, Ghosh M, Merrick DT, Tennis MA, Keith RL. PPARgamma agonism inhibits progression of premalignant lesions in a murine lung squamous cell carcinoma model. Int J Cancer. 2022 Dec 15;151(12):2195-2205. PubMed PMID: 35830207
Sompel K, Dwyer-Nield LD, Smith AJ, Elango A, Backos DS, Zhang B, Gross J, Ternyak K, Matsuda JL, Kopf K, Keith RL, Tennis MA. Iloprost requires the Frizzled-9 receptor to prevent lung cancer. iScience. 2022 Jun 17;25(6):104442. PubMed PMID: 35707728
Smith AJ, Do P, Sompel K, Elango A, Tennis MA. miR-520a-5p regulates Frizzled 9 expression and mediates effects of cigarette smoke and iloprost chemoprevention. Sci Rep. 2022 Feb 11;12(1):2388. PubMed PMID: 35149732
Public Speaking
Yes
Presentations on personalized medicine, translational lung cancer research, and lung cancer chemoprevention.
General Information
Graduate Schools
:
PhD, Georgetown University (2006)
Undergraduate Schools
:
BS, Gonzaga University (WA) (1997)
Fellowships
:
University of Colorado, Postdoctoral Fellowship- Cardio Vascular Pulmonary/Cancer Biology (2011)
Department
:
Medicine-Pulmonary Sciences & Critical Care