Steven Ojemann, MD
Professor of Clinical Practice, Neurosurgery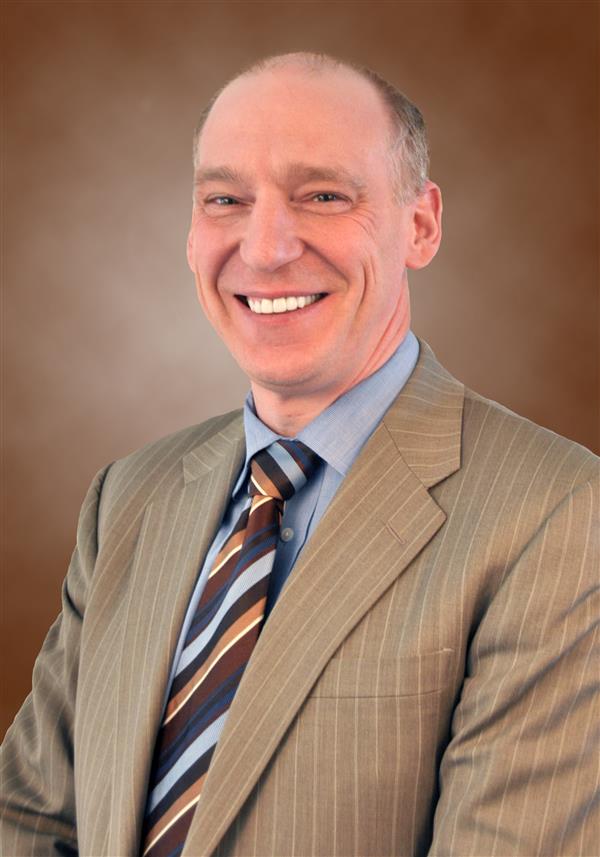 Medical School
:
MD, University of California, Los Angeles David Geffen School of Medicine (1996)
Undergraduate School
:
BA, University of Washington (WA) (1992)
Internship
:
University of California (San Francisco) Program (1997)
Residency
:
University of California (San Francisco) Program, Neurological Surgery (2002)
Languages
:
English
Department
:
Neurosurgery
Professional Titles
Director, Stereotactic and Functional Neurosurgery
Publications
Hirt L, Grassia F, Feuerstein J, Thompson JA, Ojemann S, Kern DS. Deep Brain Stimulation of the Ventral Intermediate Nucleus of the Thalamus in Writer's Cramp: A Case Report. Tremor Other Hyperkinet Mov (N Y). 2021;11:46. PubMed PMID: 34824889
Davis RA, Giordano J, Hufford DB, Sheth SA, Warnke P, Widge AS, Richardson RM, Rosenow JM, Rossi PJ, Storch EA, Winston H, Zboyan J, Dougherty DD, Foote KD, Goodman WK, McLaughlin NCR, Ojemann S, Rasmussen S, Abosch A, Okun MS. Restriction of Access to Deep Brain Stimulation for Refractory OCD: Failure to Apply the Federal Parity Act. Front Psychiatry. 2021;12:706181. PubMed PMID: 34456762
Ung TH, Kahn L, Hirt L, Chatain G, Humes E, David-Gerecht P, Drees C, Thompson JA, Ojemann S, Abosch A. Using a Robotic-Assisted Approach for Stereotactic Laser Ablation Corpus Callosotomy: A Technical Report. Stereotact Funct Neurosurg. 2021 Aug 17;:1-6. [Epub ahead of print] PubMed PMID: 34515241
Kortz MW, Kongs BM, McCray E, Grassia F, Hosokawa P, Bernstein JE, Moore SP, Yanovskaya M, Ojemann SG. How neuropsychiatric comorbidity, modulatory indication, demographics, and other factors impact deep brain stimulation inpatient outcomes in the United States: A population-based study of 27,956 patients. Clin Neurol Neurosurg. 2021 Sep;208:106842. PubMed PMID: 34339900
Belanger K, Grassia F, Kortz MW, Thompson JA, DeStefano S, Ojemann S. Management of post-operative delirium following stereoelectroencephalography electrode placement for drug resistant epilepsy: Lessons learned from two case reports. Epilepsy Behav Rep. 2021;16:100438. PubMed PMID: 33997756
Specialty Information
Specialties
Neurological Surgery, Board Certification (2008)
Clinical Interests
I am interested in surgical treatment of movement disorders, and chronic pain disorders, epilepsy surgery, functional and stereotactic radiosurgery.


General Information
Medical Schools
:
MD, University of California, Los Angeles David Geffen School of Medicine (1996)
Undergraduate Schools
:
BA, University of Washington (WA) (1992)
Internships
:
University of California (San Francisco) Program (1997)
Residency Programs
:
University of California (San Francisco) Program, Neurological Surgery (2002)
Languages
:
English
Department
:
Neurosurgery