Jenny Raybin, CPNP, MS
Associate Adjoint Professor, Pediatrics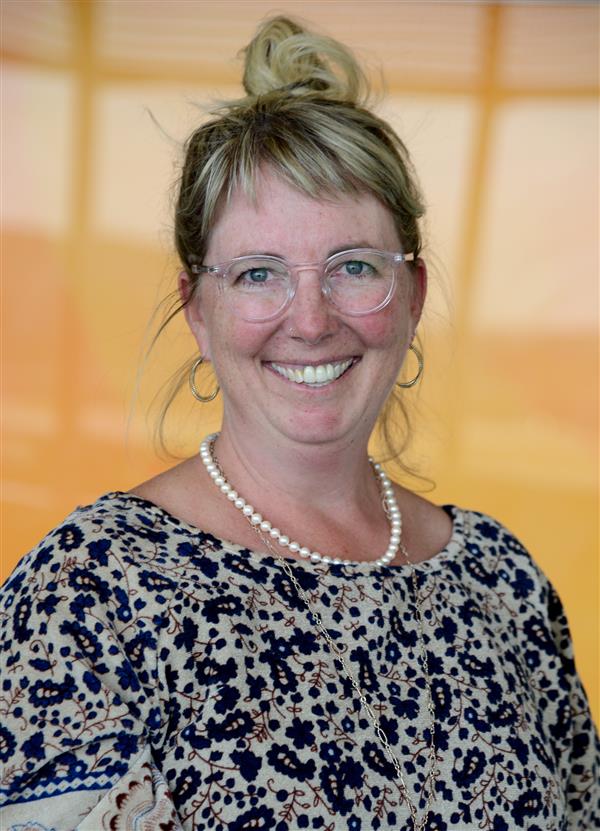 Download CV
Graduate Schools
:
MSN, Yale University (1999)
PhD, University of Colorado College of Nursing (2021)
Undergraduate School
:
BA, Middlebury College (VT) (1995)
Languages
:
English
Department
:
Pediatrics
Professional Titles
Program Leader Pediatric Palliative Care; Pediatric Nurse Practitioner
Research Interests
Pediatric Palliative Care, Creative Arts Therapy
Publications
Raybin JL, Hendricks-Ferguson V, Cook P, Jankowski C. Associations between demographics and quality of life in children in the first year of cancer treatment. Pediatr Blood Cancer. 2021 Dec;68(12):e29388. PubMed PMID: 34626456
Montgomery KE, Ward J, Raybin JL, Balian C, Gilger EA, Smith C. Building capacity through integration of advanced practice nurses in research. Nurs Outlook. 2021 Oct 5. [Epub ahead of print] PubMed PMID: 34625275
Hendricks-Ferguson V, Newman AR, Brock KE, Haase JE, Raybin JL, Saini S, Moody KM. COMPLETE (Communication Plan Early Through End of Life): Development of a research program to diminish suffering for children at end of life. J Pediatr Nurs. 2021 Aug 24. [Epub ahead of print] PubMed PMID: 34452795
Barr EA, Raybin JL, Dunlevy H, Abuogi L, Jones J. Transition From Pediatric and Adolescent HIV Care to Adult HIV Care and the Patient-Provider Relationship: A Qualitative Metasynthesis. J Assoc Nurses AIDS Care. 2021 Mar 2. [Epub ahead of print] PubMed PMID: 33654006
Montgomery KE, Vos K, Raybin JL, Ward J, Balian C, Gilger EA, Li Z. Comparison of child self-report and parent proxy-report of symptoms: Results from a longitudinal symptom assessment study of children with advanced cancer. J Spec Pediatr Nurs. 2020 Oct 28;:e12316. [Epub ahead of print] PubMed PMID: 33118275
Specialty Information
Specialties
Hospice and Palliative Medicine (2017)
Pediatric Hematology / Oncology (1999)
Pediatric Nurse Practitioner, Primary Care, Certificate (0001)
Pediatric Nurse Practitioner, Acute Care, Certificate (0001)
Clinical Interests
My clinical work is helping patients and families with palliative care. My work is best described as researching supportive care for kids with any life-threatening disease from diagnosis, through treatment, survivorship, and end of life. I especially hope to show that art and creativity improves quality of life in pediatric oncology and all of pediatric palliative care.

Care Philosophy
I am passionate about relieving suffering for children with life-threatening diseases. I believe in looking at the whole patient and family to help control symptoms from the beginning of a diagnosis.


General Information
Graduate Schools
:
MSN, Yale University (1999)
PhD, University of Colorado College of Nursing (2021)
Undergraduate Schools
:
BA, Middlebury College (VT) (1995)
Download CV
Languages
:
English
Department
:
Pediatrics