Colleen Conry, MD
Professor, Family Medicine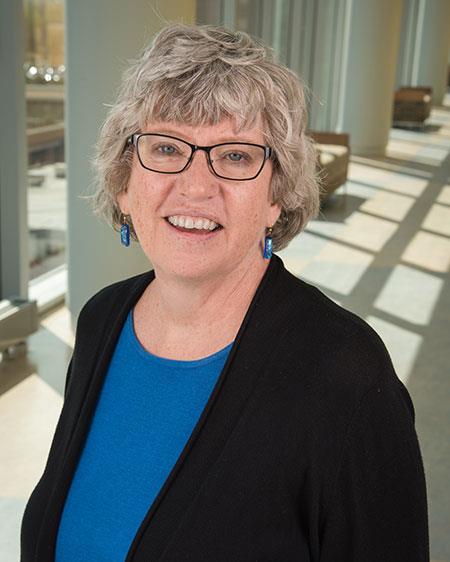 Medical School
:
MD, University of Colorado Denver School of Medicine (1984)
Undergraduate School
:
BS, Colorado State University (CO) (1980)
Residency
:
University of Colorado, Chief Resident, Family Medicine (1987)
Languages
:
English
Department
:
Family Medicine
Recognition & Awards
President's Award for Leadership, University of Colorado Hospital Medical Staff,, University of Colorado Hospital Medical Staff (2015)
Clinician of the Year, Department of Family Mediicne (2011)

Academy of Medical Educators, University of Colorado School of Medicine (2010)
Top Doctor, 5280 Magazine (2008)
Also awarded in 2009, 2010, 2014, 2015, 2016, 2017
Special Recognition Award, CO Commission on Family Medicine (2001)

Teaching
Professor (1997)
School of Medicine, Family Medicine
Publications
Kwan BM, Hamer MK, Bailey A, Cebuhar K, Conry C, Smith PC. Implementation and qualitative evaluation of a primary care redesign model with expanded scope of work for medical assistants. Journal of General Internal Medicine. Published on line 1/7/2022
Baxley, EG, Shelton, R, Newton, WP, Conry, CM, Anderson, A, Dunahue, S, Back, A, and Wallingford, W. Revisiting Medical Professionalism and ABFM's Guidelines for Professionalism, Licensure, and Personal Conduct in a New Era ( J Am Board Fam Med 2021;34:1066–1069.
Carney PA, Ericson A, Conry CM, Martin JC, Pugno PA, Clements DS, Jones S, Eiff MP. Financial Considerations Associated with a 4th Year of Residency Training in Family Medicine: Findings from the Length of Training Pilot Study. Family Medicine, 2021;53(4):256-266.
Newton W, Conry C, Bortz B, Baxley EG. THE SOCIAL CONTRACT, PROFESSIONALISM, AND ITS ASSESSMENT: THE STRATEGY OF THE ABFM GOING FORWARD. Ann Fam Med. 2020 Jan;18(1):85-86. PubMed PMID: 31937540
Smith PC, Lyon C, English AF, Conry C. Practice Transformation Under the University of Colorado's Primary Care Redesign Model. Ann Fam Med. 2019 Aug 12;17(Suppl 1):S24-S32. PubMed PMID: 31405873
Specialty Information
Specialties
Family Medicine, Board Certification (1987)
Conditions & Treatments
Child and Teen Health - Children's Health
Wellness and Prevention - Exercise and Physical Fitness
Women's Health
Men's Health
Child and Teen Health - Teen Health
Primary Care
Child and Teen Health
Wellness and Prevention
Care Philosophy
I care for patients in the context of who they are as people, their family, their work life and their social networks. As a family physician, I love working with patients from birth to death and every step along the way. It is important to me to know my patients and to provide them with ongoing, continuous care. I am passionate about helping everyone live the best life they can.


General Information
Medical Schools
:
MD, University of Colorado Denver School of Medicine (1984)
Undergraduate Schools
:
BS, Colorado State University (CO) (1980)
Residency Programs
:
University of Colorado, Chief Resident, Family Medicine (1987)
Languages
:
English
Department
:
Family Medicine