Theresa Pacheco, MD
Associate Professor, Dermatology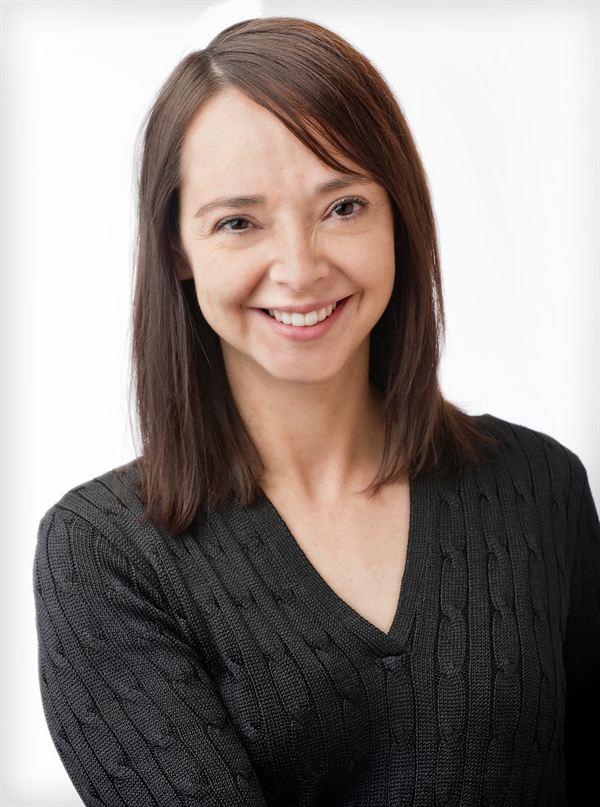 Medical School
:
MD, University of Rochester School of Medicine and Dentistry (1993)
Undergraduate School
:
BS, Creighton University (NE) (1989)
Internship
:
University of Rochester Program (1994)
Residency
:
University of Colorado (University Hospital) Program, Dermatology (2001)
Languages
:
English
Department
:
Dermatology
Publications
Schreiber AR, Santos J, McMahon B, Buckner TW, Olson C, Alberti MO, Guimarães-Young A, Knoeckel C, Broussard L, Aubrey M, Palmer BE, Weiss E, Connors GR, Brunner S, Wisell JA, Pacheco T, Aisner DL, Gutman JA. A Case of Fetal-Induced Graft-versus-Host Disease. N Engl J Med. 2023 Aug 17;389(7):668-670. PubMed PMID: 37585636
Kim EJ, Mangold AR, DeSimone JA, Wong HK, Seminario-Vidal L, Guitart J, Appel J, Geskin L, Lain E, Korman NJ, Zeitouni N, Nikbakht N, Dawes K, Akilov O, Carter J, Shinohara M, Kuzel TM, Piette W, Bhatia N, Musiek A, Pariser D, Kim YH, Elston D, Boh E, Duvic M, Huen A, Pacheco T, Zwerner JP, Lee ST, Girardi M, Querfeld C, Bohjanen K, Olsen E, Wood GS, Rumage A, Donini O, Haulenbeek A, Schaber CJ, Straube R, Pullion C, Rook AH, Poligone B. Efficacy and Safety of Topical Hypericin Photodynamic Therapy for Early-Stage Cutaneous T-Cell Lymphoma (Mycosis Fungoides): The FLASH Phase 3 Randomized Clinical Trial. JAMA Dermatol. 2022 Sep 1;158(9):1031-1039. PubMed PMID: 35857290
Abstract #253143 Immunophenotyping of CTCL MF Patients from Phase I Clinical Trial of Cobomarsen, an Inhibitor of miR-155. Christiane Querfeld, Francine M. Foss, Lauren C. Pinter-Brown, Basem M. William, Youn H. Kim, Joan Guitart, Auris Huen, Theresa Pacheco, Jennifer DeSimone, Pierluigi Porcu, Ioanna Cheronis, Kristin MS Schroeder, Paul J Williams Jr., Joshua Lynch, Linda M Pestano, Aimee L Jackson, William S Marshall, Paul Rubin, Diana Escolar; City of Hope, Duarte, CA; Yale Cancer Center, Woodbridge, CT; UCLA, Beverly Hills, CA; University Hospitals Seidman Cancer Center, Case Comprehensive Cancer Center, Case Western Reserve University, Columbus, OH; Stanford University, Stanford, CA; Department of Dermatology, Northwestern University Feinberg School of Medicine, Chicago, IL; The University of Texas MD Anderson Cancer Center, Houston, TX; University of Colorado School of Medicine, Aurora, CO; Inova Schar Cancer Institute, Fairfax, VA; Thomas Jefferson University, Philadelphia, PA; miRagen Therapeutics, Boulder, CO; miRagen Therapeutics, Inc., Boulder, CO
Mogamulizumab versus vorinostat in previously treated cutaneous T-cell lymphoma (MAVORIC): an international, open-label, randomised, controlled phase 3 trial. Kim YH, Bagot M, Pinter-Brown L, Rook AH, Porcu P, Horwitz SM, Whittaker S, Tokura Y, Vermeer M, Zinzani PL, Sokol L, Morris S, Kim EJ, Ortiz-Romero PL, Eradat H, Scarisbrick J, Tsianakas A, Elmets C, Dalle S, Fisher DC, Halwani A, Poligone B, Greer J, Fierro MT, Khot A, Moskowitz AJ, Musiek A, Shustov A, Pro B, Geskin LJ, Dwyer K, Moriya J, Leoni M, Humphrey JS, Hudgens S, Grebennik DO, Tobinai K, Duvic M; MAVORIC Investigators. Lancet Oncol. 2018 Sep;19(9):1192-1204. doi: 10.1016/S1470-2045(18)30379-6. Epub 2018 Aug 9. Erratum in: Lancet Oncol. 2018 Nov;19(11):e581.
Index Case of Cutaneous Follicular Mycosis Fungoides With Central Nervous System Involvement and Review of Literature. Nguyen GH, Mohler A, Leppert M, Parra C, Zeng YP, Prok L, Schowinsky J, Magro CM, Pacheco T, Ney D. Am J Dermatopathol. 2018 Mar;40(3):185-190. doi: 10.1097/DAD.0000000000000955. Review.
Specialty Information
Specialties
Dermatology, Board Certification (2001)
Conditions & Treatments
General Information
Medical Schools
:
MD, University of Rochester School of Medicine and Dentistry (1993)
Undergraduate Schools
:
BS, Creighton University (NE) (1989)
Internships
:
University of Rochester Program (1994)
Residency Programs
:
University of Colorado (University Hospital) Program, Dermatology (2001)
Languages
:
English
Department
:
Dermatology