Granville Lloyd, MD
Associate Professor, Surgery-Urology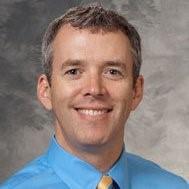 Medical School
:
MD, The Warren Alpert Medical School of Brown University
Undergraduate School
:
BA, University of Colorado - Boulder (CO)
Residency
:
McGaw Medical Center of Northwestern University Program, Chief Resident, Urology
Fellowships
:
Strong Memorial Hospital of the University of Rochester Program, Urologic Oncology
Department
:
Surgery-Urology
Professional Titles
Director of Robotic Surgery, VA Hospital
Associate Program Director for Urology
Recognition & Awards
Top Cited Article, Jan 2021- Dec 2022, BJUI, Wiley Publishing (2023)
The "Outstanding Teacher" Award, Operative and Perioperative Care, CU Anschutz School of Medicine (2022)
Golden Apple Award: Teacher of the Year, Department of Surgery (2020)
Teaching
Associate Professor (2016)
School of Medicine, Surgery
Robotic Surgery BPH research
Liason, Dept of Surgery CU Anschutz / VA Longitudinal Integrated Clerkship in Medicine (2022)
School of Medicine, Surgery
Publications
Makedon, A.M., Sempson, S.X., Hargis, P. et al. Genetic, Genomic, and Heritable Components of Benign Prostatic Hyperplasia. Curr Bladder Dysfunct Rep (2023). https://doi.org/10.1007/s11884-023-00697-4
Malloy-Post R, Jones TS, Montero P, Schockley R, Beck DR, Brown NJ, Lloyd GL, Adams J, Meeks L. Perioperative Clerkship Design for Students with Physical Disabilities: A Model for Implementation. J Surg Educ. 2022 Mar-Apr;79(2):290-294. PubMed PMID: 34782272
Antoine SG, Carmichael H, Lloyd GL. AUTHOR REPLY. Urology. 2022 May;163:49. PubMed PMID: 35636854
Lloyd GL, Makedon AM, Marks JM, Wiesen B, Carmichael H. The relationship of depression, alcohol and marijuana with treatment for LUTS/BPH. Can J Urol. 2022 Aug;29(4):11249-11254. PubMed PMID: 35969729
Morrison JC, Sax-Bolder A, Gershman B, Konety B, Clark PE, Gonzalez CM, Bronsert MR, Lloyd G, Pessoa RR, Ballon-Landa E, Kim SP. Geographic Variation of Infectious Complications Following Prostate Biopsy in The United States: Results From a Population-Based Cohort of Privately Insured Patients. Urology. 2022 Jul 6. [Epub ahead of print] PubMed PMID: 35809698
Practice Locations
Rocky Mountain Regional Veterans Administration Medical Center
1700 Wheeling St
Aurora
, CO
80045
303-399-8020
Hospital Affiliation
University of Colorado Hospital
Veterans Affairs Medical Center
Denver Health Medical Center
UCHealth Highlands Ranch Hospital
Specialty Information
Specialties
Urology, Board Certification
American Board of Urology, Board Certification (0001)
Clinical Interests
Robotic Minimally Invasive Surgery Urologic Oncology

Care Philosophy
I believe in providing the best possible care that is tailored to each specific patient's needs. No two patients are alike, and surgical care should first listen carefully and then provide what's best for that individual.


Personal Interests
I am an avid mountain biker, skier and hockey player.
Public Speaking
Yes
General Information
Medical Schools
:
MD, The Warren Alpert Medical School of Brown University (0001)
Undergraduate Schools
:
BA, University of Colorado - Boulder (CO) (0001)
Residency Programs
:
McGaw Medical Center of Northwestern University Program, Chief Resident, Urology (0001)
Fellowships
:
Strong Memorial Hospital of the University of Rochester Program, Urologic Oncology (0001)
Department
:
Surgery-Urology