Linda Barbour, MD
Professor, Medicine-Endocrinology/Metabolism/Diabetes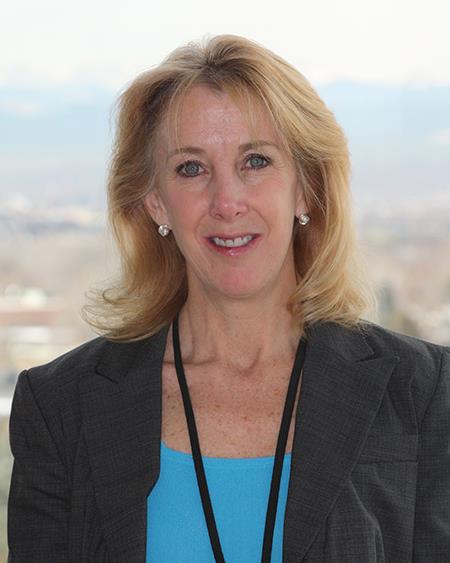 Medical School
:
MD, University of Colorado Denver School of Medicine (1984)
Fellowships
:
University of Colorado, Endocrinology, Diabetes and Metabolism (2002)
University of Colorado (University Hospital) Program, Preventive Medicine (1992)
Languages
:
English
Department
:
Medicine-Endocrinology/Metabolism/Diabetes
Research Interests
My research interests include endocrine disorders in pregnancy, obesity and diabetes and pregnancy, and fetal programming of obesity.
Publications
Rodel RL, Farabi SS, Hirsch NM, Rolloff KP, McNair B, Hernandez TL, Krebs NF, Barbour LA, Young BE. Human milk imparts higher insulin concentration in infants born to women with type 2 diabetes mellitus. J Matern Fetal Neonatal Med. 2021 Aug 31;:1-9. [Epub ahead of print] PubMed PMID: 34465258
Castillo-Castrejon M, Yamaguchi K, Rodel RL, Erickson K, Kramer A, Hirsch NM, Rolloff K, Jansson T, Barbour LA, Powell TL. Effect of type 2 diabetes mellitus on placental expression and activity of nutrient transporters and their association with birth weight and neonatal adiposity. Mol Cell Endocrinol. 2021 Jul 15;532:111319. PubMed PMID: 33989714
Valent AM, Barbour LA. Management of Women with Polycystic Ovary Syndrome During Pregnancy. Endocrinol Metab Clin North Am. 2021 Mar;50(1):57-69. PubMed PMID: 33518186
Farabi SS, Barbour LA, Hernandez TL. Sleep-disordered breathing in pregnancy: a developmental origin of offspring obesity?. J Dev Orig Health Dis. 2021 Apr;12(2):237-249. PubMed PMID: 32425147
Abushamat L, BARBOUR LA. Management of Diabetes in Pregnancy. In: McDermott, M.T. editor. Diabetes Secrets. Pennsylvania: Elsevier Saunders; Nov 25, 2021.
Practice Locations
UCHealth University of Colorado Hospital (UCH)
12605 E. 16th Ave
Aurora
, CO
80045
720-848-0000
UCHealth Women's Care Clinic - Anschutz Medical Campus
1635 Aurora Ct
Anschutz Outpatient Pavilion, 3rd Fl
Aurora
, CO
80045
720-848-1060
Rocky Mountain Perinatology
1107 S Lemay Ave
Suite 410
Fort Collins
, CO
80524
303-315-6100
Hospital Affiliation
University of Colorado Hospital
Center Affiliations
Specialty Information
Specialties
Internal Medicine, Board Certification (1987)
Endocrinology, Diabetes and Metabolism, Board Certification
Conditions & Treatments
Endocrine System (Hormones)
Endocrine System (Hormones) - Adult Type 1 Diabetes
Endocrine System (Hormones) - Adult Type 2 Diabetes
Endocrine System (Hormones) - Thyroid Disease
Endocrine System (Hormones) - Adrenal Diseases
Clinical Interests
Endocrine Disorders During Pregnancy, Diabetes in Pregnancy, Thyroid Disease in Pregnancy, Obesity in Pregnancy, Fetal Overgrowth


General Information
Medical Schools
:
MD, University of Colorado Denver School of Medicine (1984)
Fellowships
:
University of Colorado, Endocrinology, Diabetes and Metabolism (2002)
University of Colorado (University Hospital) Program, Preventive Medicine (1992)
Languages
:
English
Department
:
Medicine-Endocrinology/Metabolism/Diabetes