Mayumi Fujita, MD, PhD
Professor, Dermatology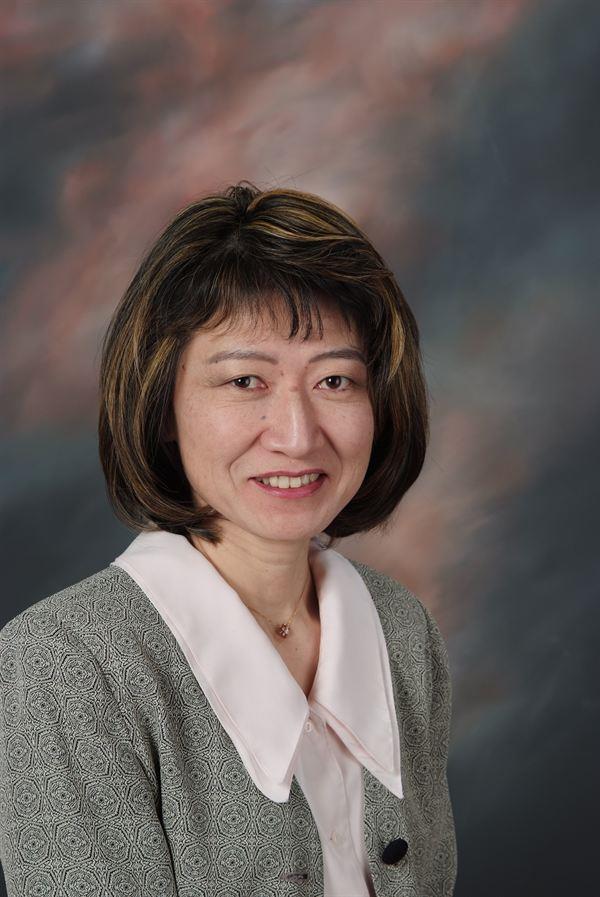 Medical School
:
MD, Kyoto University - Kyoto, Japan (1983)
Graduate School
:
PhD, Kyoto University (1992)
Internships
:
University of Washington Program (1999)
Kyoto University Program (1983)
Residencies
:
University of Washington Program, Dermatology (2002)
Kyoto University Program, Dermatology (1987)
Fellowships
:
University of Colorado (University Hospital) Program, Dermatology (1996)
Languages
:
English, Japanese
Department
:
Dermatology
Research Interests
Dr. Fujita is a tenured professor of Dermatology and Immunology & Microbiology, and a dermatologist at the Univ. of Colorado School of Medicine and VA Eastern Colorado Healthcare System. She is a Director of Research Services, Dermatology RC-1S. The Fujita Lab studies biological roles and molecular regulations of 1) IL-1b, inflammasomes and autoinflammation in human melanoma, 2) IL-37 in adaptive immunity, 3) tumor heterogeneity in melanoma and its therapeutic resistance, and 4) damages to melanocytes and keratinocytes. The Lab is currently (as of Jan 2022) funded by NIH/NCI R01 (as a PI), NIH/NIAID R01 (as a PI), NIH/NIAAA R21 (as a PI), VA Merit Awards (one as a PI and the other two as a co-I), University of Colorado Cancer Center grant (as a PI), and the Cancer League of Colorado grants (as a PI). Dr. Fujita produced 112 peer-reviewed publications, including 17 first-author papers and 38 senior-author papers.(https://www.ncbi.nlm.nih.gov/myncbi/mayumi.fujita.1/bibliography/public/).
Publications
Vorwald VM, Davis DM, Van Gulick RJ, Torphy RJ, Borgers JS, Klarquist J, Couts KL, Amato CM, Cogswell DT, Fujita M, Castleman MJ, Davis T, Lozupone C, Medina TM, Robinson WA, Gapin L, McCarter MD, Tobin RP. Circulating CD8( ) mucosal-associated invariant T cells correlate with improved treatment responses and overall survival in anti-PD-1-treated melanoma patients. Clin Transl Immunology. 2022;11(1):e1367. PubMed PMID: 35028137
de Graaf DM, Jaeger M, van den Munckhof ICL, Ter Horst R, Schraa K, Zwaag J, Kox M, Fujita M, Yamauchi T, Mercurio L, Madonna S, Rutten JHW, de Graaf J, Riksen NP, van de Veerdonk FL, Netea MG, Joosten LAB, Dinarello CA. Reduced concentrations of the B cell cytokine interleukin 38 are associated with cardiovascular disease risk in overweight subjects. Eur J Immunol. 2021 Mar;51(3):662-671. PubMed PMID: 33125159
Zhai Z, Vaddi PK, Samson JM, Takegami T, Fujita M. NLRP1 Functions Downstream of the MAPK/ERK Signaling via ATF4 and Contributes to Acquired Targeted Therapy Resistance in Human Metastatic Melanoma. Pharmaceuticals (Basel). 2021 14(1):23. PubMed PMID: 33396632
J U C, Mohan MC, Prakash Kumar B. Attenuation of obesity related inflammation in RAW 264.7 macrophages and 3T3-L1 adipocytes by varanadi kashayam and identification of potential bioactive molecules by UHPLC-Q-Orbitrap HRMS. Arch Physiol Biochem. 2021 Feb 4;:1-15. [Epub ahead of print] PubMed PMID: 33539199
Rundle CW, Rietcheck HR, Maghfour J, Dercon S, Fernandez J, Lio P, Dellavalle RP, Fujita M, Yardley H. Anti-inflammatory Effect of Cannabidiol and Palmitoylethanolamide Containing Topical Formulation on Skin in a 12-O-Tetradecanoylphorbol-13-Acetate-Induced Dermatitis Model in Mice. Dermatitis. 2021 Mar 4. [Epub ahead of print] PubMed PMID: 33654018
Practice Locations
UCHealth Dermatology Clinic - Anschutz Medical Campus
1665 Aurora Ct
3rd Floor, Anschutz Cancer Pavilion
Aurora
, CO
80045
720-848-0500
Rocky Mountain Regional Veterans Administration Medical Center
1700 Wheeling St
Aurora
, CO
80045
303-399-8020
Hospital Affiliation
University of Colorado Hospital
Specialty Information
Specialties
Dermatology, Board Certification (2002)
Clinical Interests
I am interested in Psoriasis and Adult Dermatology.


General Information
Medical Schools
:
MD, Kyoto University - Kyoto, Japan (1983)
Graduate Schools
:
PhD, Kyoto University (1992)
Internships
:
University of Washington Program (1999)
Kyoto University Program (1983)
Residency Programs
:
University of Washington Program, Dermatology (2002)
Kyoto University Program, Dermatology (1987)
Fellowships
:
University of Colorado (University Hospital) Program, Dermatology (1996)
Languages
:
English, Japanese
Department
:
Dermatology