Mayumi Fujita, MD, PhD
Professor, Dermatology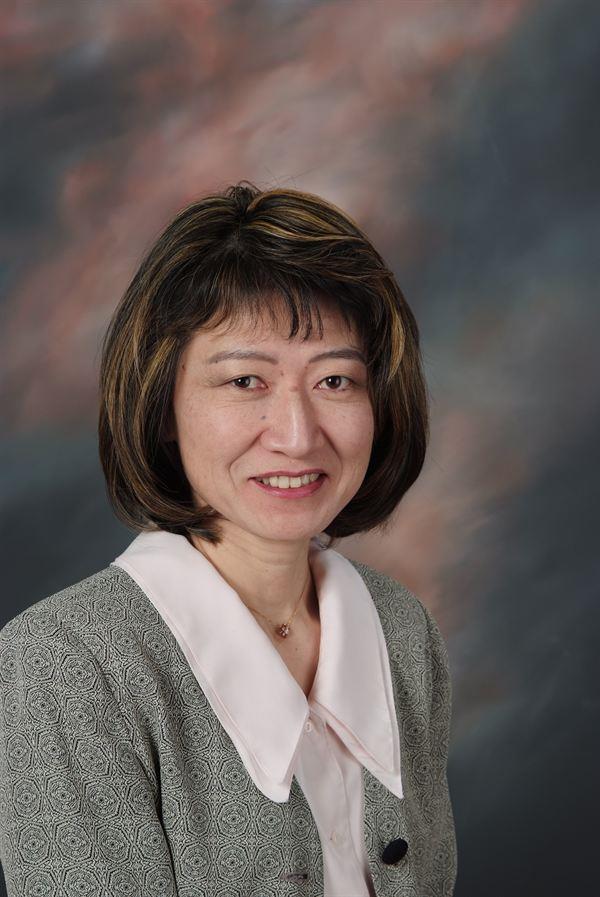 Medical School
:
MD, Kyoto University - Kyoto, Japan (1983)
Graduate School
:
PhD, Kyoto University (1992)
Internships
:
University of Washington Program (1999)
Kyoto University Program (1983)
Residencies
:
University of Washington Program, Dermatology (2002)
Kyoto University Program, Dermatology (1987)
Fellowships
:
University of Colorado (University Hospital) Program, Dermatology (1996)
Languages
:
English, Japanese
Department
:
Dermatology
Research Interests
Dr. Fujita is a tenured professor of Dermatology and Immunology & Microbiology, and a dermatologist at the Univ. of Colorado School of Medicine and VA Eastern Colorado Healthcare System. She is a Director of Research Services, Dermatology RC-1S. I have extensive training in cell biology, molecular biology, and immunology. The Fujita Lab investigates biological roles and molecular regulations of 1) IL-37 in adaptive immunity, 2) IL-1b, inflammasomes, and autoinflammation in human melanoma, 3) damage to melanocytes and skin cells, and 4) intra-tumoral heterogeneity and plasticity in melanoma. Our lab was the first to demonstrate the tolerogenic nature of IL-37 in dendritic cells, and we have recently found that IL-37 is highly expressed in Treg cells and regulates Treg cell functionality. We are also one of the first groups to show the inflammasome platform in melanoma cells. We generated exciting mouse data from inflammasome inhibition. Dr. Fujita has trained 109 students/fellows in her research laboratory (24 undergraduate students, 15 graduate students, 20 medical students, 12 residents, 4 visiting scholars, 20 post-doc fellows, 9 research assistants/associates, and 5 junior faculty). https://www.ncbi.nlm.nih.gov/myncbi/mayumi.fujita.1/bibliography/public/
Publications
Zhai Z, Yamauchi T, Shangraw S, Hou V, Matsumoto A, Fujita M: Ethanol metabolism and melanoma. Cancers (Basel) 15: 1258, 2023
Rundle CW, Rietcheck HR, Maghfour J, Dercon S, Fernandez J, Lio P, Dellavalle RP, Fujita M, Yardley H. Anti-inflammatory Effect of Cannabidiol and Palmitoylethanolamide Containing Topical Formulation on Skin in a 12- O -Tetradecanoylphorbol-13-Acetate-Induced Dermatitis Model in Mice. Dermatitis. 2022 Jul-Aug 01;33(4):277-281. PubMed PMID: 33654018
Mukherjee N, Dart CR, Amato CM, Honig-Frand A, Lambert JR, Lambert KA, Robinson WA, Tobin RP, McCarter MD, Couts KL, Fujita M, Norris DA, Shellman YG. Expression Differences in BCL2 Family Members between Uveal and Cutaneous Melanomas Account for Varying Sensitivity to BH3 Mimetics. J Invest Dermatol. 2022 Jul;142(7):1912-1922.e7. PubMed PMID: 34942200
Li H, Zhang C, Bian L, Deng H, Blevins M, Han G, Fan B, Yang C, Zhao R, High W, Norris D, Fujita M, Wang XJ, Huang M. Inhibition of CtBP-Regulated Proinflammatory Gene Transcription Attenuates Psoriatic Skin Inflammation. J Invest Dermatol. 2022 Feb;142(2):390-401. PubMed PMID: 34293351
Vorwald VM, Davis DM, Van Gulick RJ, Torphy RJ, Borgers JS, Klarquist J, Couts KL, Amato CM, Cogswell DT, Fujita M, Castleman MJ, Davis T, Lozupone C, Medina TM, Robinson WA, Gapin L, McCarter MD, Tobin RP. Circulating CD8( ) mucosal-associated invariant T cells correlate with improved treatment responses and overall survival in anti-PD-1-treated melanoma patients. Clin Transl Immunology. 2022;11(1):e1367. PubMed PMID: 35028137
Practice Locations
UCHealth Dermatology Clinic - Anschutz Medical Campus
1665 Aurora Ct
3rd Floor, Anschutz Cancer Pavilion
Aurora
, CO
80045
720-848-0500
Rocky Mountain Regional Veterans Administration Medical Center
1700 Wheeling St
Aurora
, CO
80045
303-399-8020
Hospital Affiliation
University of Colorado Hospital
Specialty Information
Specialties
Dermatology, Board Certification (2002)
Clinical Interests
I am interested in Psoriasis and Adult Dermatology.


General Information
Medical Schools
:
MD, Kyoto University - Kyoto, Japan (1983)
Graduate Schools
:
PhD, Kyoto University (1992)
Internships
:
University of Washington Program (1999)
Kyoto University Program (1983)
Residency Programs
:
University of Washington Program, Dermatology (2002)
Kyoto University Program, Dermatology (1987)
Fellowships
:
University of Colorado (University Hospital) Program, Dermatology (1996)
Languages
:
English, Japanese
Department
:
Dermatology