Scott Pearson, PA-C
Sr. Instructor, Neurology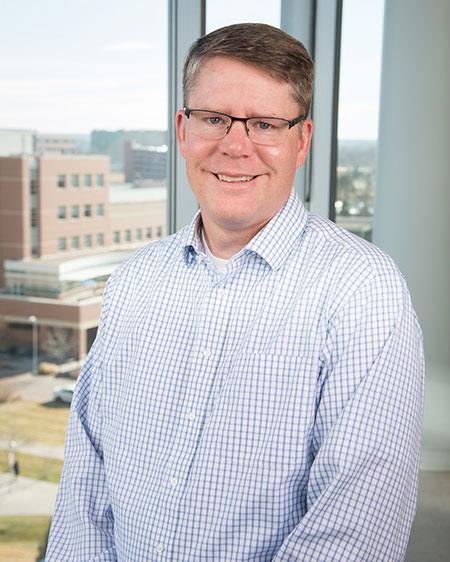 Download CV
Graduate Schools
:
PA-C, Red Rocks Community College (2010)
MS, Saint Francis University (2010)
Undergraduate School
:
BS, University of New Mexico (NM) (1997)
Languages
:
English
Department
:
Neurology
Professional Titles
Physician Assistant - Senior Instructor
Research Interests
My research interests include treatment of refractory seizures with surgery and/or medical devices.
Specialty Information
Specialties
Neurology
Epilepsy
Certified Physician Assistant, Certificate (0001)
Conditions & Treatments
Brain and Nervous System
Brain and Nervous System - Epilepsy
Clinical Interests
I have been around epilepsy my whole life as my oldest sister has epilepsy. I think that this allows me to better understand the complexity of care, relate to patients and their families, and my personal experience with epilepsy makes me focus on overall quality of life. Specialty Clinics: Non-Epileptic Seizure (NES) Clinic, Epilepsy Monitoring Unit (EMU), Tuberous Sclerosis (TS) Clinic, Clinical Trials

Care Philosophy
I believe that taking the time to listen to my patient and their family helps me better understand their concerns. I am a proponent of shared decision making and take my time to explain medical issues in easy to understand language. I want my patient's to leave their appointment feeling that there time was well spent, are active participants in their care, and understand our plan of care. I enjoy working closely with the Epilepsy team so that we can provide the best care to all of our patients.


Personal Interests
In my spare time, I enjoy spending time with my wife and two kids and participating in outdoor activites.


General Information
Graduate Schools
:
PA-C, Red Rocks Community College (2010)
MS, Saint Francis University (2010)
Undergraduate Schools
:
BS, University of New Mexico (NM) (1997)
Download CV
Languages
:
English
Department
:
Neurology