James Burton, MD
Professor, Medicine-Gastroenterology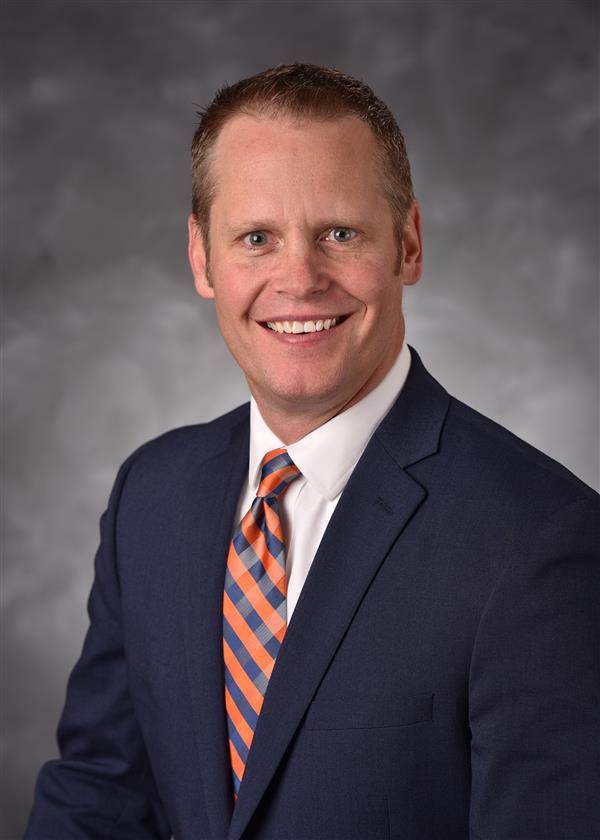 Download CV
Medical School
:
MD, University of Washington School of Medicine (1997)
Undergraduate School
:
BA, University of Washington (WA) (1992)
Internship
:
Strong Memorial Hospital of the University of Rochester Program (1998)
Residency
:
Strong Memorial Hospital of the University of Rochester Program, Internal Medicine (2000)
Fellowships
:
Strong Memorial Hospital of the University of Rochester Program, Transplant Hepatology (2001)
Oregon Health & Science University, Gastroenterology (2004)
Languages
:
English
Department
:
Medicine-Gastroenterology
Professional Titles
Medical Director of Liver Transplantation
Section Head of Hepatology
Publications
Jonica ER, Han S, Burton JR, Pomposelli JJ, Shah RJ. Choledocho-duodenostomy is associated with fewer post-transplant biliary complications compared to Roux-en-Y in primary sclerosing cholangitis patients. Clin Transpl 2022;May;36(5):e14597.
Hunter BM, Bababekov YJ, Pomposelli JJ, Adams MA, Crouch C, Yoeli D, Choudhury RA, Ferrell T, Burton JR, Pompret EA, Nydam TL. The vexing triad of obesity, alcohol and coagulopathy predicts the need for multiple operations in liver transplantation. Am J Surg 2022;224;69-74.
Burton JR Jr. The Loss of a Great One. Liver Transplantation 2022;28(4):728-29.
Yoeli D, Jackson WE, Adams MA, Wachs ME, Sundaram SS, Sater A, Cisek JR, Choudhury RA, Nydam TL, Pomposelli JJ, Conzen KD, Kriss MS, Burton JR Jr, Pomfret EA. Challenging the Traditional Paradigm of Supply and Demand in Pediatric Liver Transplantation Through Nondirected Living Donation: A Case Series. Liver Transpl. 2021 Oct;27(10):1392-1400. PubMed PMID: 34048131
Burton JR Jr, Helmke S, Lauriski S, Kittelson J, Everson GT. The within-individual reproducibility of the disease severity index from the HepQuant SHUNT test of liver function and physiology. Transl Res. 2021 Jul;233:5-15. PubMed PMID: 33400995
Specialty Information
Specialties
Internal Medicine, Board Certification (2000, 2010)
Gastroenterology, Board Certification (2004, 2014)
Transplant Hepatology, Board Certification (2006, 2016)
Conditions & Treatments
Digestive System - Hepatology (Liver Disorders)
Digestive System
Surgery
Surgery - Liver Transplant Surgery
Surgery - Living Liver Donation
Clinical Interests
Liver transplantation, living donor liver transplantation, hepatitis C virus infection

Care Philosophy
I am a transplant hepatologist who specializes in the care of patients with acute and chronic liver disease before and after liver transplantation. My goal is to provide outstanding care to patients with complex problems in a way that my patients and their family can understand.


General Information
Medical Schools
:
MD, University of Washington School of Medicine (1997)
Undergraduate Schools
:
BA, University of Washington (WA) (1992)
Internships
:
Strong Memorial Hospital of the University of Rochester Program (1998)
Residency Programs
:
Strong Memorial Hospital of the University of Rochester Program, Internal Medicine (2000)
Fellowships
:
Strong Memorial Hospital of the University of Rochester Program, Transplant Hepatology (2001)
Oregon Health & Science University, Gastroenterology (2004)
Download CV
Languages
:
English
Department
:
Medicine-Gastroenterology