Carl Barnett, MD
Professor, Surgery-Surgical Oncology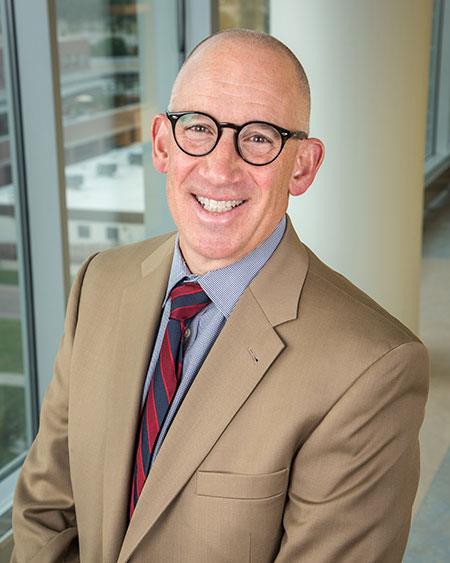 Medical School
:
MD, University of Colorado Denver School of Medicine (1992)
Graduate School
:
MD, University of Colorado Health Sciences Center (1992)
Undergraduate School
:
BS, Baylor University (TX) (1988)
Internship
:
University of Colorado (1993)
Residency
:
University of Colorado, Chief Resident, Surgery (1999)
Fellowships
:
University of Texas at Houston/M D Anderson Cancer Center Program, Complex General Surgical Oncology (2001)
University of Colorado, Surgical Critical Care (2011)
Languages
:
English
Department
:
Surgery-Surgical Oncology
Professional Titles
Chief, Section of Surgical Oncology VAMC
Professional Memberships
American Surgical Association, Elected Member
Surgical Biology Club 2, Elected Member
Society of University Surgeons, Elected Member
Association of Academic Surgeons, Member
Denver Academy of Surgery, President
American College of Surgeons, Fellow
Society for Surgery of the Alimentary Tract, Member
Society of Surgical Oncology, Elected Member
Association of VA Surgeons, Member
Western Surgical Association, Member
Practice Locations
Denver Veterans Affairs Medical Center
1055 Clermont St
Denver
, CO
80220
1-888-336-8262
UCHealth Anschutz Inpatient Pavilion 2 - Anschutz Medical Campus
12505 E. 16th Ave
Aurora
, CO
80045
720-848-0000
Hospital Affiliation
Veterans Affairs Medical Center
University of Colorado Hospital
Specialty Information
Specialties
Surgery, Board Certification (2000, 2009)
Complex General Surgical Oncology, Board Certification
Clinical Interests
I have a practice that focusses on gastrointestinal malignancies, pancreas and liver tumors and melanoma.

Care Philosophy
I make it my priority to take time to make sure patients and family understand care pathways in layman's terms. I treat patients the same way I would want my family treated.


Personal Interests
In my spare time, I enjoy cooking and baking for family and friends. I enjoy gardening and any outdoor activities Colorado has to offer.
Volunteer Activities
I am active as a volunteer in my local church and have served on the operations committee. I serve as a sponsor for an orphanage in Kenya and travel regularly to perform mission surgery with the same organization in Kenya.
Public Speaking
Yes
I have spoken on behalf of the University. I often give updates on new techniques in surgery. Interesting aspects of my practice and requested topical lectures on hepatopancreaticobiliary disease. I have given many talks on my translational research efforts on cancer metastasis and the immune system.
General Information
Medical Schools
:
MD, University of Colorado Denver School of Medicine (1992)
Graduate Schools
:
MD, University of Colorado Health Sciences Center (1992)
Undergraduate Schools
:
BS, Baylor University (TX) (1988)
Internships
:
University of Colorado (1993)
Residency Programs
:
University of Colorado, Chief Resident, Surgery (1999)
Fellowships
:
University of Texas at Houston/M D Anderson Cancer Center Program, Complex General Surgical Oncology (2001)
University of Colorado, Surgical Critical Care (2011)
Languages
:
English
Department
:
Surgery-Surgical Oncology