MaryJane Rapport, DPT, PhD, PT, FAPTA
Visiting Clinical Professor, Physical Medicine & Rehabilitation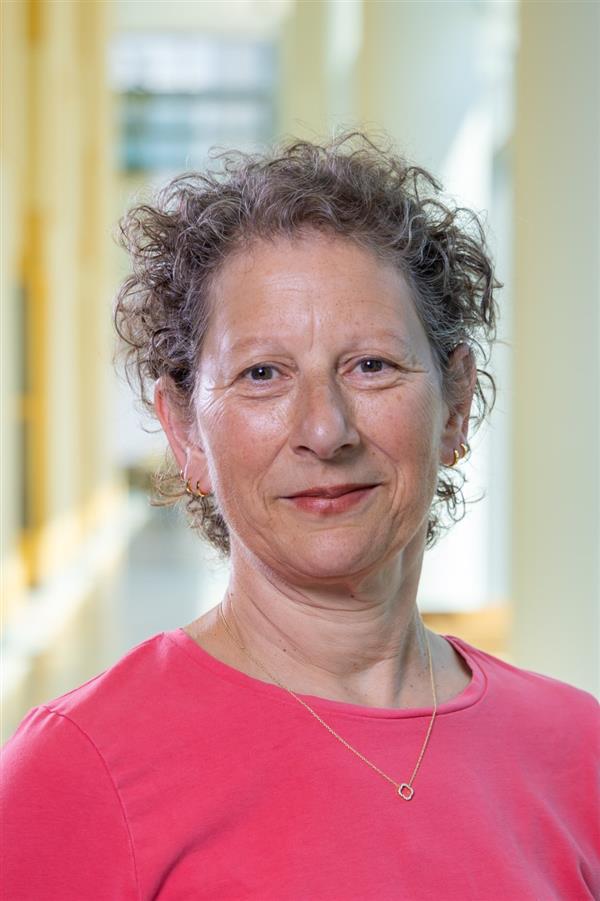 Download CV
Medical School
:
DPT, University of Colorado Denver School of Medicine (2009)
Graduate Schools
:
MA, Kent State University (1988)
PhD, Kent State University (1994)
Undergraduate School
:
BS, Ohio State University (OH) (1981)
Languages
:
English
Department
:
Physical Medicine & Rehabilitation
Professional Titles
Professor
Director, Pediatric Residency Program (PT)
Director, Faculty Residency (in Development)
Co-Director, SOM Teaching Scholars Program
Director, Admissions - PT Program
Recognition & Awards
Cerasoli Educator Award, University of CO Physical Therapy Program (2020)
APTA Education Research Visiting Scholar Fellowship, American Physical Therapy Association (2018)
Academy of Medical Educators, AME Anschutz Medical Campus (2014)
Catherine Worthingham Fellow of the American Physical Therapy Association (FAPTA), American Physical Therapy Association (2013)
Lucy Blair Service Award, APTA (2009)
Teaching
Professor (1997)
School of Medicine, Physical Medicine & Rehabilitation
Physical Therapy
Publications
Burkhardt JA, Rapport MJK. Quality of Life and Functional Mobility After Progressive Resistance Exercise in an Adolescent With a Liver Transplant. Pediatr Phys Ther. 2020 Oct;32(4):E70-E75. PubMed PMID: 32925815
Rapport MJ, Holmes J. Commentary on "A Structured Goal-Setting Process to Promote Functional and Measurable Outcomes in School-Based Physical Therapy: A Knowledge Translation Study". Pediatr Phys Ther. 2020 Jul;32(3):217. PubMed PMID: 32604363
Schreiber J, Gagnon K, Kendall E, LaForme Fiss A, Rapport MJ, Wynarczuk KD. Development of a Grading Rubric to Assess Learning in Pediatric Physical Therapy Education. Pediatr Phys Ther. 2020 Jan;32(1):70-79. PubMed PMID: 31842101
Hartley GW, Rapport MJ, Osborne R, Briggs MS, Jensen GM. Residency Education: Is It Now or Never?. Phys Ther. 2020 Dec 26. [Epub ahead of print] PubMed PMID: 33367835
Rapport MJ, Chesbro S, Bannister R, Ellerbe RW, VanHoose L. Exploring the Relationship of Race and Ethnicity to Other Characteristics Within Residency Applicants: An Analysis of RF-PTCAS Data from 2013-2018. Journal of Physical Therapy Education. 2020 Dec 1;34(4):296-304. doi: 10.1097/JTE.0000000000000153
Practice Locations
Center Affiliations

Specialty Information
Specialties
Pediatrics
Licensed Physical Therapist, License (1981)
Conditions & Treatments
Rehabilitation Therapy - Physical Therapy
Rehabilitation Therapy
Clinical Interests
Children with developmental delays, neurologic, metabolic, genetic, and other conditions; children who have multiple medical conditions

Care Philosophy
I believe in providing family and child centered care the emphasizes participation in daily routines, age-appropriate play, and typical activities.


General Information
Medical Schools
:
DPT, University of Colorado Denver School of Medicine (2009)
Graduate Schools
:
MA, Kent State University (1988)
PhD, Kent State University (1994)
Undergraduate Schools
:
BS, Ohio State University (OH) (1981)
Download CV
Languages
:
English
Department
:
Physical Medicine & Rehabilitation