Jacqueline Vasquez, CRNA, MSN
Instructor, Anesthesiology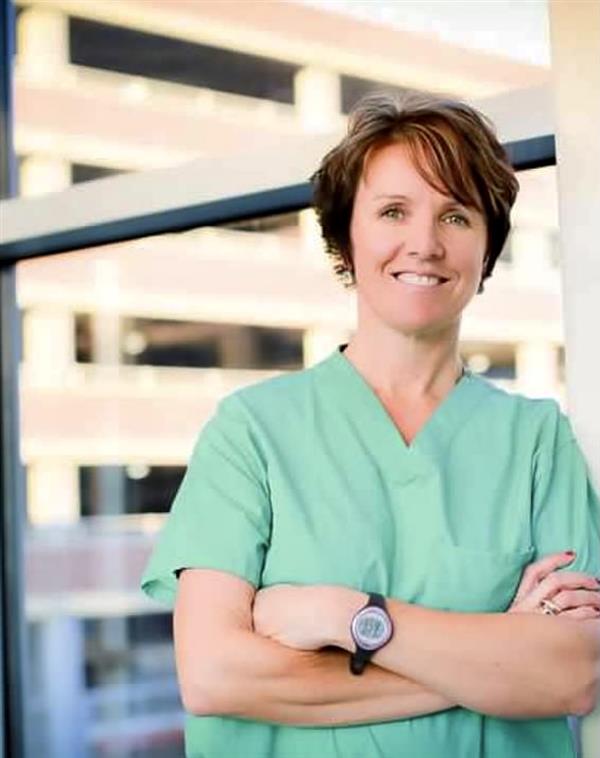 Graduate School
:
MS, Mount Marty College (2005)
Undergraduate Schools
:
BSN, University of Nebraska Medical Center (NE) (2001)
AS, University of Nebraska–Lincoln (NE) (1990)
Languages
:
English
Department
:
Anesthesiology
Professional Titles
Highlands Ranch Hospital - APP Lead
Certified Registered Nurse Anesthetist
Recognition & Awards
Allied Health Provider Clinical Award, Medical Staff and Allied Health Staff of the University of Colorado Hospital (2015)
For Epitomizing the Highest Standards of Your Profession in the Department of Anesthesiology and Your Devotion to Clinical and Service Excellence
Teaching
Faculty Instructor (2008)
School of Medicine, Anesthesiology
Publications
Sloan TB, Vasquez J, Burger E. Methohexital in total intravenous anesthesia during intraoperative neurophysiological monitoring. J Clin Monit Comput. 2013 Dec;27(6):697-702. PubMed PMID: 23813116
Bullard K, Phelps R, Jameson L, Vasquez J, Negin J. (2012) "Charting of Essential Anesthesia Items is less reliable in EPIC than Centricity" Poster Presentation International Anesthesia Research Society Meeting, Boston, MA.
Specialty Information
Specialties
Anesthesiology, Board Certification (2005)
General Information
Graduate Schools
:
MS, Mount Marty College (2005)
Undergraduate Schools
:
BSN, University of Nebraska Medical Center (NE) (2001)
AS, University of Nebraska–Lincoln (NE) (1990)
Languages
:
English
Department
:
Anesthesiology