Elizabeth McFarland, MD
Professor, Pediatrics-Infectious Diseases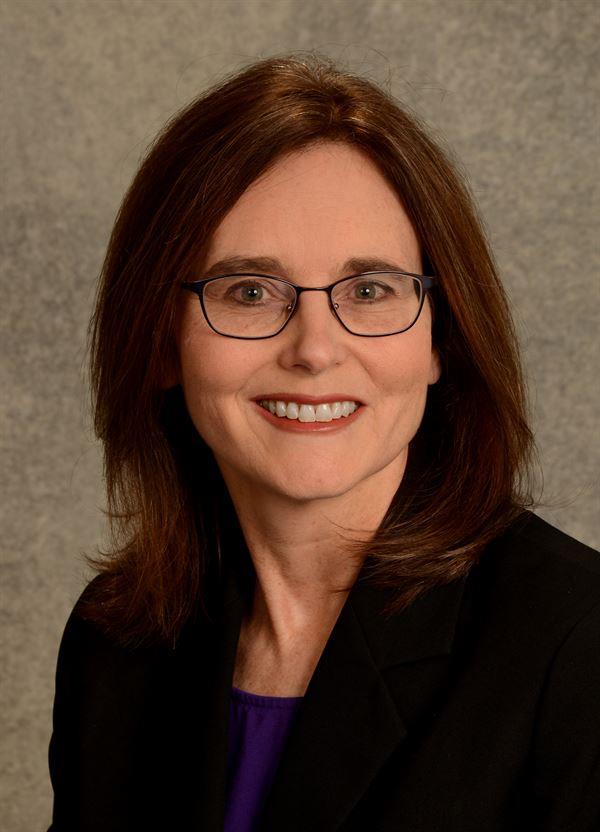 Medical School
:
MD, Duke University School of Medicine (1985)
Undergraduate School
:
BS, Northwestern University (IL) (1981)
Internship
:
University of Colorado (University Hospital) Program (1986)
Residency
:
University of Colorado (University Hospital) Program, Pediatrics (1988)
Fellowships
:
University of Colorado (University Hospital) Program, Pediatric Infectious Diseases (1992)
Languages
:
English
Department
:
Pediatrics-Infectious Diseases
Professional Titles
Section Chief, Pediatric Infectious Diseases
Medical Director, Children's Hospital Colorado HIV Program
Medical Director, Pediatric Infectious Disease Outpatient Clinic
Professor of Pediatrics
Research Interests
I am studying the maturation of cell-mediated immune responses in both normal and HIV-infected infants, immune responses to HIV vaccines in exposed newborns, the role of cytotoxic T-lymphocytes in the pathogenesis of congenitally acquired HIV infection, pediatric HIV clinical trials of antiretroviral therapy and vaccines, and complications of HIV and treatment. I develop immunology and immune-based therapy research for the National Institutes of Health Pediatric AIDS Clinical Trials Group and have chaired several of their subcommittees, including the Pediatric Immunology Core Laboratory Committee and the Pediatric Cytotoxic T-lymphocyte Working Group. I am a frequently invited speaker at local, national, and international events.
Publications
Dirajlal-Fargo S, Williams PL, Broadwell C, McFARLAND EJ, Powis KM, Jacobson DL, Jao J. Youth living with perinatally-acquired HIV have lower physical activity levels as they age compared to HIV-exposed uninfected youth. J Acquir Immune Defic Syndr. 2021 Jan 13. [Epub ahead of print] PubMed PMID: 33443964
Gojanovich GS, Jacobson DL, Broadwell C, Karalius B, Kirmse B, Geffner ME, Jao J, Van Dyke RB, McFarland EJ, Silio M, Crain M, Gerschenson M. Associations of FGF21 and GDF15 with mitochondrial dysfunction in children living with perinatally-acquired HIV: A cross-sectional evaluation of pediatric AIDS clinical trials group 219/219C. PLoS One. 2021;16(12):e0261563. PubMed PMID: 34972147
Lucier A, Fong Y, Li SH, Dennis M, Eudailey J, Nelson A, Saunders K, Cunningham CK, McFarland E, McKinney R, Moody MA, LaBranche C, Montefiori D, Permar SR, Fouda GG. Frequent development of broadly neutralizing antibodies in early life in a large cohort of children living with HIV. J Infect Dis. 2021 Dec 28. [Epub ahead of print] PubMed PMID: 34962990
Shiau S, Yu W, Jacobson DL, Nichols S, McFarland EJ, Chen JS, Dirajlal-Fargo S, Surowiec K, Geffner ME, Jao J. Components of metabolic syndrome associated with lower neurocognitive performance in youth with perinatally acquired HIV and youth who are HIV-exposed uninfected. J Neurovirol. 2021 Oct;27(5):702-715. PubMed PMID: 34524627
McFarland EJ, Cunningham CK, Muresan P, Capparelli EV, Perlowski C, Morgan P, Smith B, Hazra R, Purdue L, Harding PA, Theron G, Mujuru H, Agwu A, Purswani M, Rathore MH, Flach B, Taylor A, Lin BC, McDermott AB, Mascola JR, Graham BS. Safety, Tolerability, and Pharmacokinetics of a Long-Acting Broadly Neutralizing Human Immunodeficiency Virus Type 1 (HIV-1) Monoclonal Antibody VRC01LS in HIV-1-Exposed Newborn Infants. J Infect Dis. 2021 Dec 1;224(11):1916-1924. PubMed PMID: 34009371
Specialty Information
Specialties
Pediatric Infectious Diseases, Board Certification (1992, 2008)
Pediatrics, Board Certification (1990, 2014)
Conditions & Treatments
Immune System - AIDS / HIV Disease
Immune System - AIDS Immunization
Infections - Bacterial Infections
Infections - Fungal Infections
Infections - Influenza
Infections - Pneumonia
Infections - Viral Infections
Infections
Immune System - AIDS
Symptoms and Manifestations - Fever
Immune System
Symptoms and Manifestations
Kawasaki Disease
Clinical Interests
I am interested in pediatric infectious diseases, particularly pediatric and perinatal HIV Infection.


General Information
Medical Schools
:
MD, Duke University School of Medicine (1985)
Undergraduate Schools
:
BS, Northwestern University (IL) (1981)
Internships
:
University of Colorado (University Hospital) Program (1986)
Residency Programs
:
University of Colorado (University Hospital) Program, Pediatrics (1988)
Fellowships
:
University of Colorado (University Hospital) Program, Pediatric Infectious Diseases (1992)
Languages
:
English
Department
:
Pediatrics-Infectious Diseases