Elizabeth McFarland, MD
Professor, Pediatrics-Infectious Diseases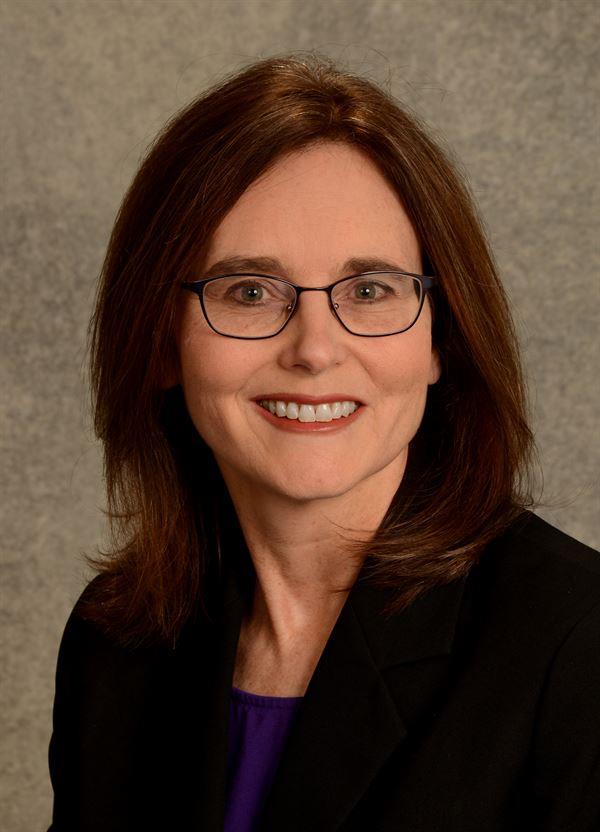 Medical School
:
MD, Duke University School of Medicine (1985)
Undergraduate School
:
BS, Northwestern University (IL) (1981)
Internship
:
University of Colorado (University Hospital) Program (1986)
Residency
:
University of Colorado (University Hospital) Program, Pediatrics (1988)
Fellowships
:
University of Colorado (University Hospital) Program, Pediatric Infectious Diseases (1992)
Languages
:
English
Department
:
Pediatrics-Infectious Diseases
Professional Titles
Section Chief, Pediatric Infectious Diseases
Medical Director, Children's Hospital Colorado HIV Program
Medical Director, Pediatric Infectious Disease Outpatient Clinic
Professor of Pediatrics
Research Interests
I am studying the maturation of cell-mediated immune responses in both normal and HIV-infected infants, immune responses to HIV vaccines in exposed newborns, the role of cytotoxic T-lymphocytes in the pathogenesis of congenitally acquired HIV infection, pediatric HIV clinical trials of antiretroviral therapy and vaccines, and complications of HIV and treatment. I develop immunology and immune-based therapy research for the National Institutes of Health Pediatric AIDS Clinical Trials Group and have chaired several of their subcommittees, including the Pediatric Immunology Core Laboratory Committee and the Pediatric Cytotoxic T-lymphocyte Working Group. I am a frequently invited speaker at local, national, and international events.
Publications
Dugdale CM, Ufio O, Alba C, Permar SR, Stranix-Chibanda L, Cunningham CK, Fouda GG, Myer L, Weinstein MC, Leroy V, McFarland EJ, Freedberg KA, Ciaranello AL. Cost-effectiveness of broadly neutralizing antibody prophylaxis for HIV-exposed infants in sub-Saharan African settings. J Int AIDS Soc. 2023 Jan;26(1):e26052. PubMed PMID: 36604316
Melvin AJ, Yee KL, Gray KP, Yedla M, Wan H, Tobin NH, Teppler H, Campbell H, McCarthy K, Scheckter R, Aurpibul L, Ounchanum P, Rungmaitree S, Cassim H, McFarland E, Flynn P, Cooper E, Krotje C, Townley E, Moye J, Best BM. Pharmacokinetics, Tolerability, and Safety of Doravirine and Doravirine/Lamivudine/Tenofovir Disoproxil Fumarate Fixed-Dose Combination Tablets in Adolescents Living With HIV: Week 24 Results From IMPAACT 2014. J Acquir Immune Defic Syndr. 2023 Feb 1;92(2):153-161. PubMed PMID: 36215957
26. Smith C and McFarland EJ. Diagnosis and Clinical Manifestations of HIV Infection. In: Principles and Practice of Pediatric Infectious Diseases, 6th edition. Ed. Long SS, Prober CG, Fischer M, and Kimberlin DW. Elsevier, Inc.
Smith C and McFarland EJ. Human Immunodeficiency Virus (HIV) infection (acquired Immunodeficiency Syndrome [AIDS]). In: Current Pediatric Diagnosis & Treatment, 26th edition. Ed. Hay B, Abzug MA, RR Deterding. Appleton &Lange Inc, Norwalk,
Cunningham CK, Karron RA, Muresan P, Kelly MS, McFarland EJ, Perlowski C, Libous J, Oliva J, Jean-Philippe P, Moye J, Schappell E, Barr E, Rexroad V, Johnston B, Chadwick EG, Cielo M, Paul M, Deville JG, Aziz M, Yang L, Luongo C, Collins PL, Buchholz UJ. Evaluation of Recombinant Live-Attenuated Respiratory Syncytial Virus (RSV) Vaccines RSV/?NS2/?1313/I1314L and RSV/276 in RSV-Seronegative Children. J Infect Dis. 2022 Dec 13;226(12):2069-2078. PubMed PMID: 35732186
Specialty Information
Specialties
Pediatric Infectious Diseases, Board Certification (1992, 2008)
Pediatrics, Board Certification (1990, 2014)
Conditions & Treatments
Immune System - AIDS / HIV Disease
Immune System - AIDS Immunization
Infections - Bacterial Infections
Infections - Fungal Infections
Infections - Influenza
Infections - Pneumonia
Infections - Viral Infections
Infections
Immune System - AIDS
Symptoms and Manifestations - Fever
Immune System
Symptoms and Manifestations
Kawasaki Disease
Clinical Interests
I am interested in pediatric infectious diseases, particularly pediatric and perinatal HIV Infection.


General Information
Medical Schools
:
MD, Duke University School of Medicine (1985)
Undergraduate Schools
:
BS, Northwestern University (IL) (1981)
Internships
:
University of Colorado (University Hospital) Program (1986)
Residency Programs
:
University of Colorado (University Hospital) Program, Pediatrics (1988)
Fellowships
:
University of Colorado (University Hospital) Program, Pediatric Infectious Diseases (1992)
Languages
:
English
Department
:
Pediatrics-Infectious Diseases