Scott Hauswirth, OD
Assistant Professor, Ophthalmology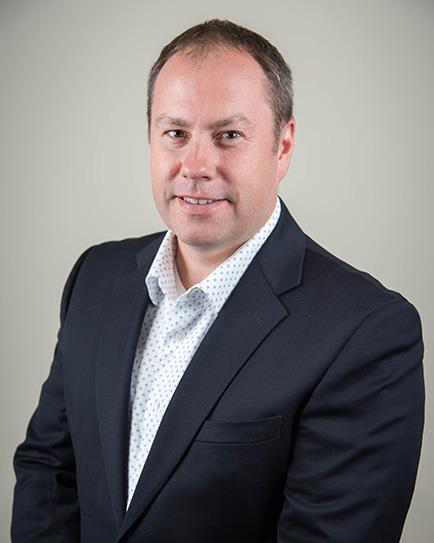 Download CV
Graduate School
:
OD, Southern California College of Optometry (1999)
Undergraduate School
:
BS, University of North Dakota (ND) (1995)
Department
:
Ophthalmology
Professional Titles
Director, Ocular Surface Clinic
Faculty, Center for Ocular Inflammation
Recognition & Awards
Optometry's Meeting Top 5 Poster Presentation Award, American Optometric Association (2022)
Bilateral Acanthamoeba Keratitis: A Case Report Exemplifying Minimizing Visual Morbidity
Award of Excellence for Leadership in Clinical Care, National Keratoconus Foundation (2021)
PCON 250, Primary Care Optometry News (2016)
Awarded to the top 250 Innovators in the profession of optometry
Research Interests
Dry Eye disease, Meibomian Gland Dysfunction, Corneal Neuropathic Pain, Neurotrophic keratitis, Ocular Cicatricial Pemphigoid; use of confocal microscopy in corneal disease
Teaching
Assistant Professor (2017)
School of Medicine, Ophthalmology
Publications
Reddy AK, Hauswirth SG, Gregory DG, Liao SD, Palestine AG. Dupilumab-associated cicatrizing ocular disease. Am J Ophthalmol Case Rep. 2022 Jun;26:101528. PubMed PMID: 35479518
Dierker DS, Hauswirth SG. Thermal Pulsation with or without Dexamethasone Intracanalicular Insert for Meibomian Gland Dysfunction: A Prospective, Masked Trial. Clin Ophthalmol. 2022;16:1477-1485. PubMed PMID: 35585875
McCann P, Abraham AG, Gregory DG, Hauswirth S, Ifantides C, Liu SH, Saldanha I, Li T. Prevalence and Incidence of Dry Eye in the USA: a systematic review protocol. BMJ Open. 2021 Nov 23;11(11):e056203. Pubmed PMID:34815292
Yeu E, Hauswirth S. A Review of the Differential Diagnosis of Acute Infectious Conjunctivitis: Implications for Treatment and Management. Clin Ophthalmol. 2020;14:805-813. PubMed PMID: 32210533
Dry Eye Assessment and Management Study Research Group, Asbell PA, McGuire MG, Pistilli M, Ying GS, Szczotka-Flynn LB, Hardten DR, Lin MC, Shtein RM. n-3 Fatty Acid Supplementation for the Treatment of Dry Eye Disease. N Engl J Med. 2018 May 3;378(18):1681-1690. Pubmed PMID:29652551.
Professional Memberships
American Optometric Association, Member
Association for Research in Vision and Ophthalmology, Member
INTREPID Eye Society, Founding member; Research and Innovation Committee
Tear Film and Ocular Surface Society, Member
Optometric Council on Refractive Technology, Member
American Academy of Optometry, Fellow
Anterior Segment Section of AAOpt, Secretary
Specialty Information
Specialties
Optometry
Residency in Cornea, Glaucoma, and Surgical Management, Specialized Training (1999)
Therapeutic Management of Ocular Disease, Certificate (1998)
Conditions & Treatments
Eyes and Vision - Corneal Disease
Eyes and Vision
Eyes and Vision - Dry Eyes
Eyes and Vision - Optometry
Eyes and Vision - Cataract
Eyes and Vision - Eye Disease
Eyes and Vision - Uveitis and Ocular Immunology
Clinical Interests
My primary interests are in ocular surface disease including dry eye disease and chronic pain, medical management of corneal and anterior segment disease.

Care Philosophy
I strive to provide the most up-to-date treatment options for my patients, along with appropriate education about their conditions. I enjoy collaborating with referring doctors and our surgeons and sub-specialists to provide the best care for our patients.


Personal Interests
I enjoy hiking, swimming, golf, and watching ice hockey
Volunteer Activities
Mentor - National Science Foundation Innovation Corps
Public Speaking
Yes
I lecture locally, nationally, and internationally to eye care providers on topics such as dry eye disease, corneal disease, and surgical management of eye diseases.
General Information
Graduate Schools
:
OD, Southern California College of Optometry (1999)
Undergraduate Schools
:
BS, University of North Dakota (ND) (1995)
Download CV
Department
:
Ophthalmology